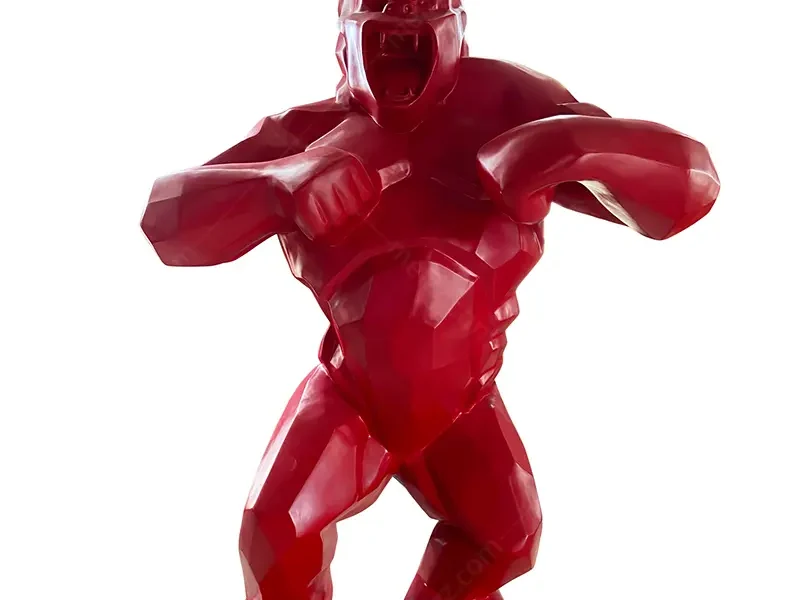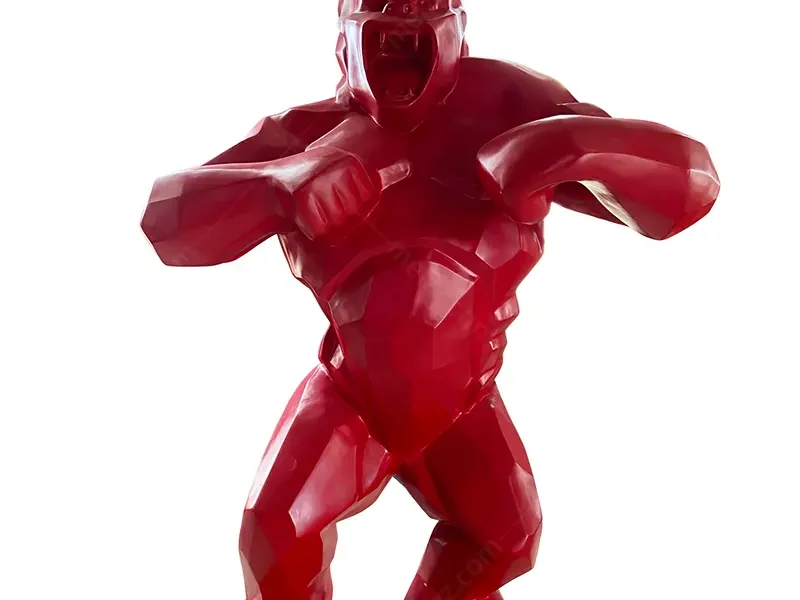 Introduction of Artist Richard Orlinski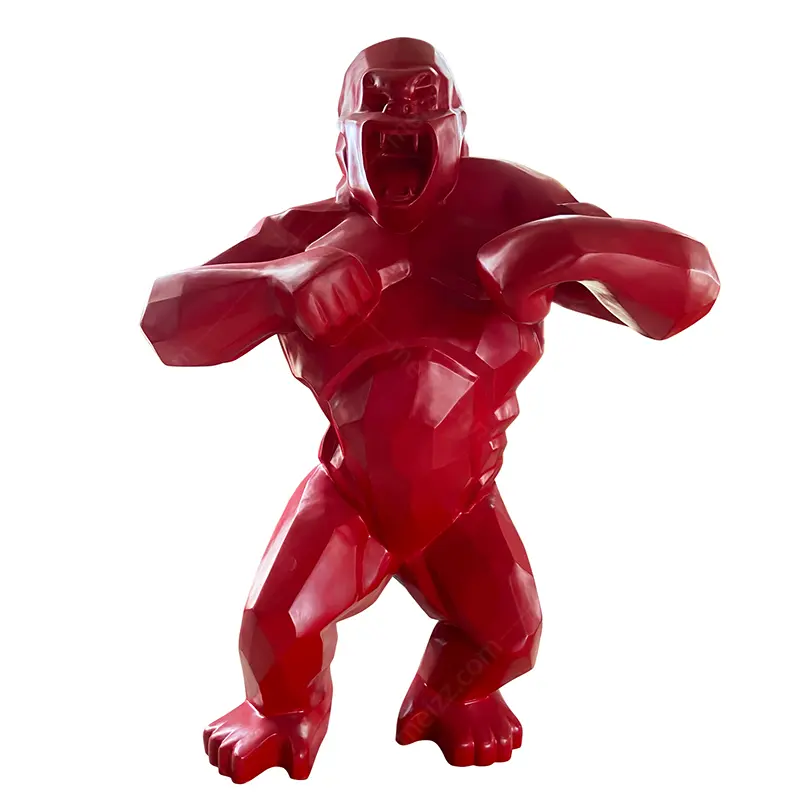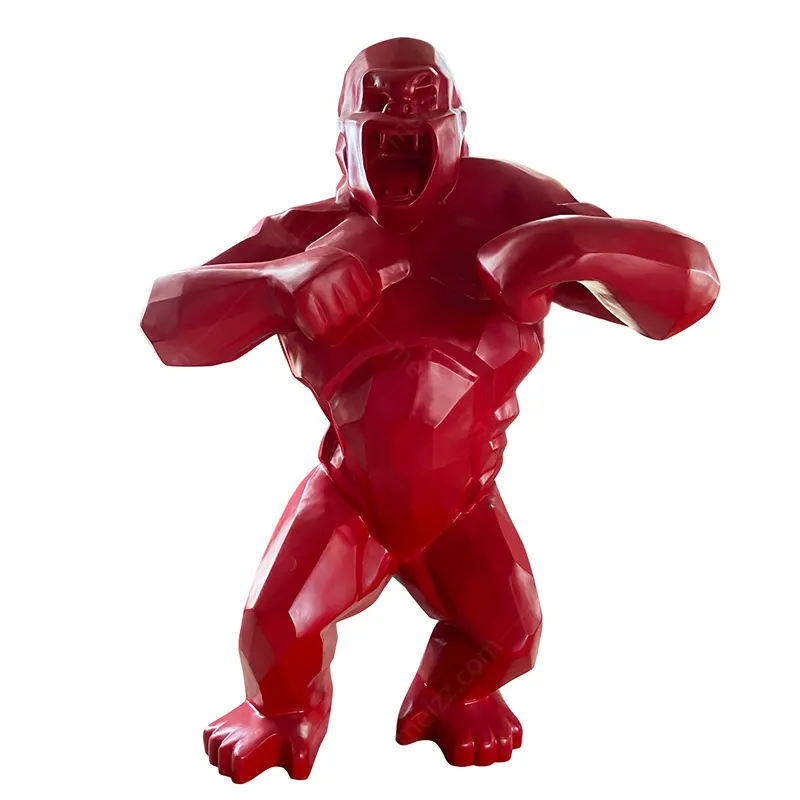 This is the popular richard orlinski wild kong. Richard Orlinski is a French sculptor and new visual pop artist. You may have seen Richard Orlinski's works somewhere before. The colorful polyhedral beast statues are full of pop art style and impressive.
From the giant "Wild Kong" orangutan statue on the Cannes Cross, the crocodile image in the sunny Miami design area, to the giant bear standing 5 meters high on the French Kurschevelle ski track, the artist's outstanding skills are demonstrated. He designed a wrist watch with both retro charm and new futuristic style, just like his sculpture works influenced by pop art movement. The pointer of this wristwatch has become the symbolic symbol of Richard Orlinski: because it never stops, it represents endless eternity.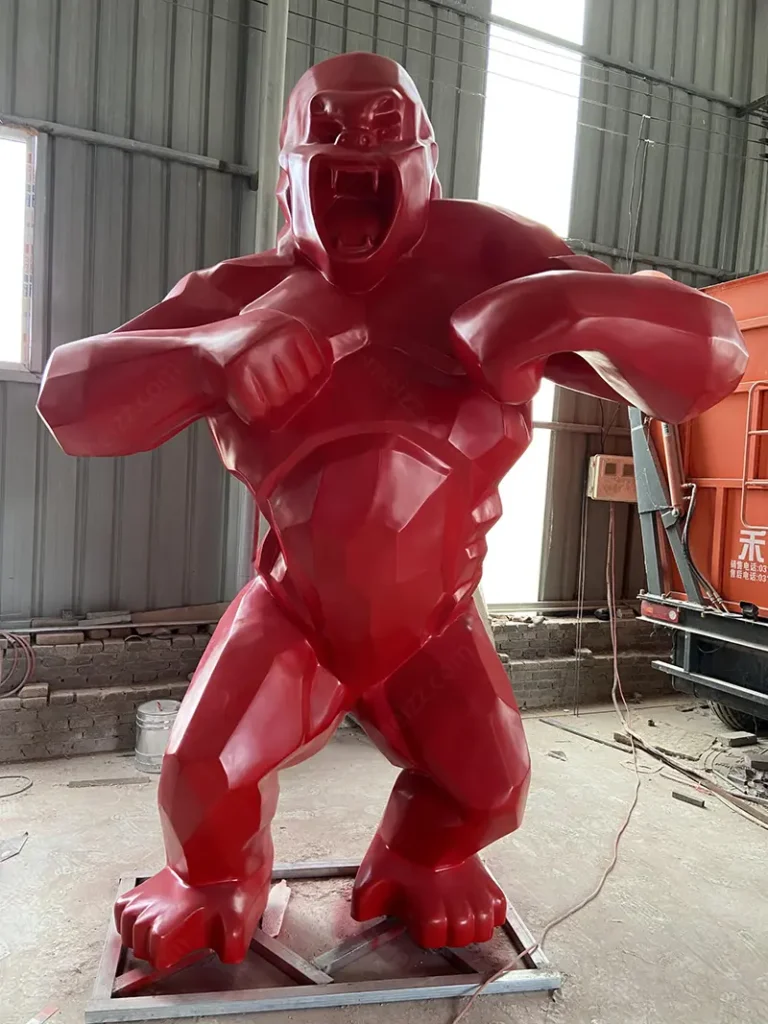 The details of richard orlinski wild kong
This red wild kong sculpture gives us a very strong visual effect. Red is an unforgettable and contradictory color. It often symbolizes two opposite extreme emotions, such as love and hate, courage and timidity, reserve and enthusiasm, and can also arouse people's strong emotions. Red represents enthusiasm and vitality, giving people a strong visual impact. The whole king kong is red. The red gorilla statue represents a new life. Its strong visual effect can arouse our strong emotions.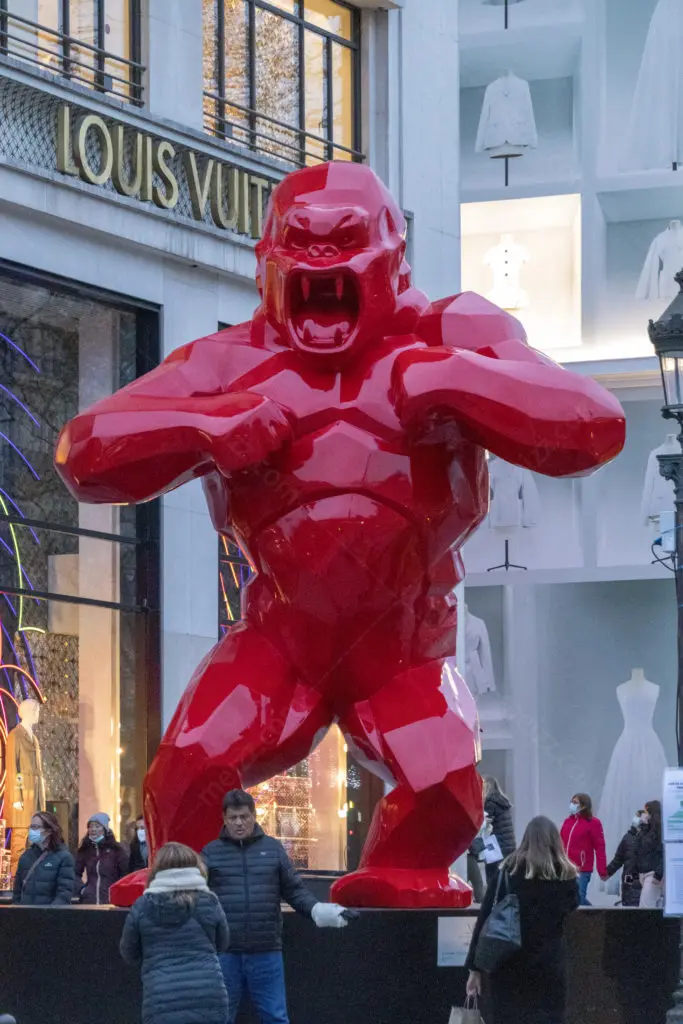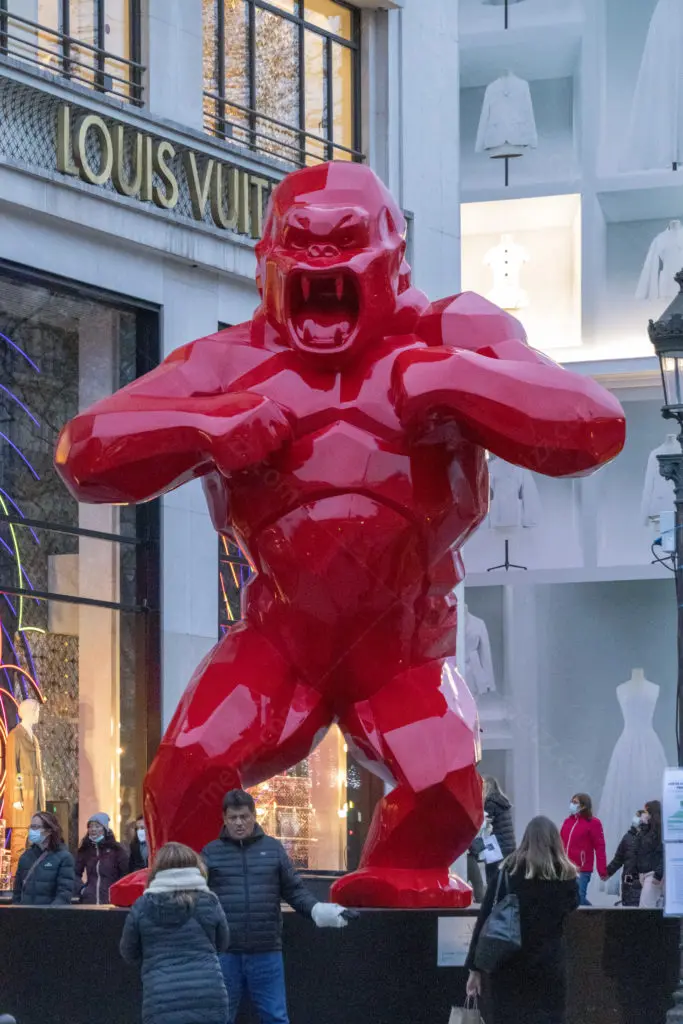 This richard orlinski wild kong is pounding its chest and roaring loudly. It seems that we can feel its roaring voice and the anger it emits. There are amazing power in its strong muscles and body. It vividly shows the character and appearance of the King Kong. We pay attention to the details of sculpture in the production process of sculpture, and vividly depict every action. When painting, we use car paint, which is not only colorful, but also can protect the surface of the sculpture from corrosion. This geometric fiberglass king kong sculpture is not only a fashionable art sculpture in outdoor places, but also a unique art sculpture placed indoors. The wild personality beauty brings a bright color to your life.