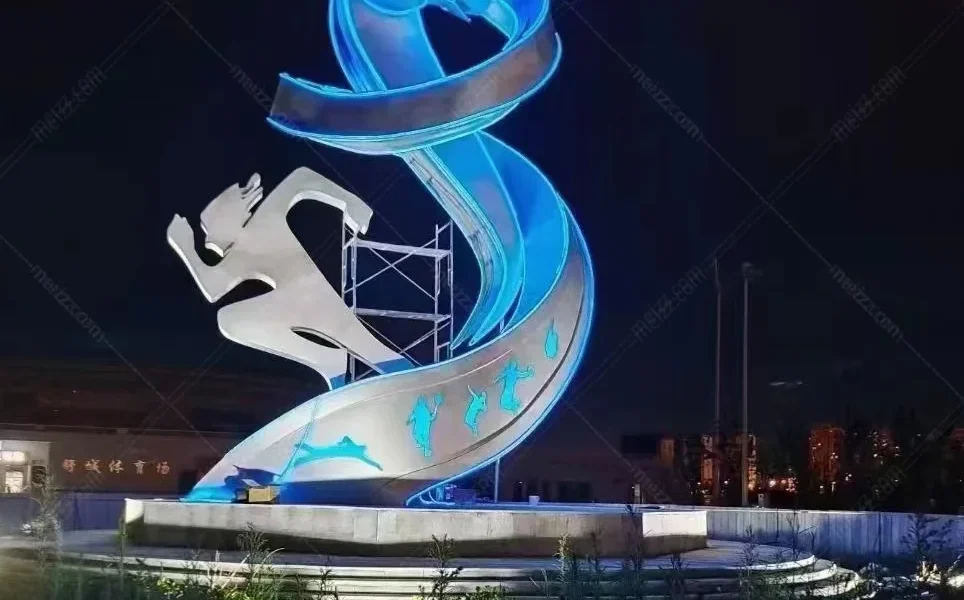 This is a stainless steel abstract sculpture. With the continuous improvement of living standards, people pay more and more attention to physical health. Sports have become an indispensable part of people daily life. Sports can be seen everywhere in parks, squares, stadiums, and other places. In order to stimulate people enthusiasm for sports, stainless steel abstract sculptures, as a form of art, are more and more appearing in our lives. Today, what I want to introduce to you is an outdoor sport statue – the Running Man.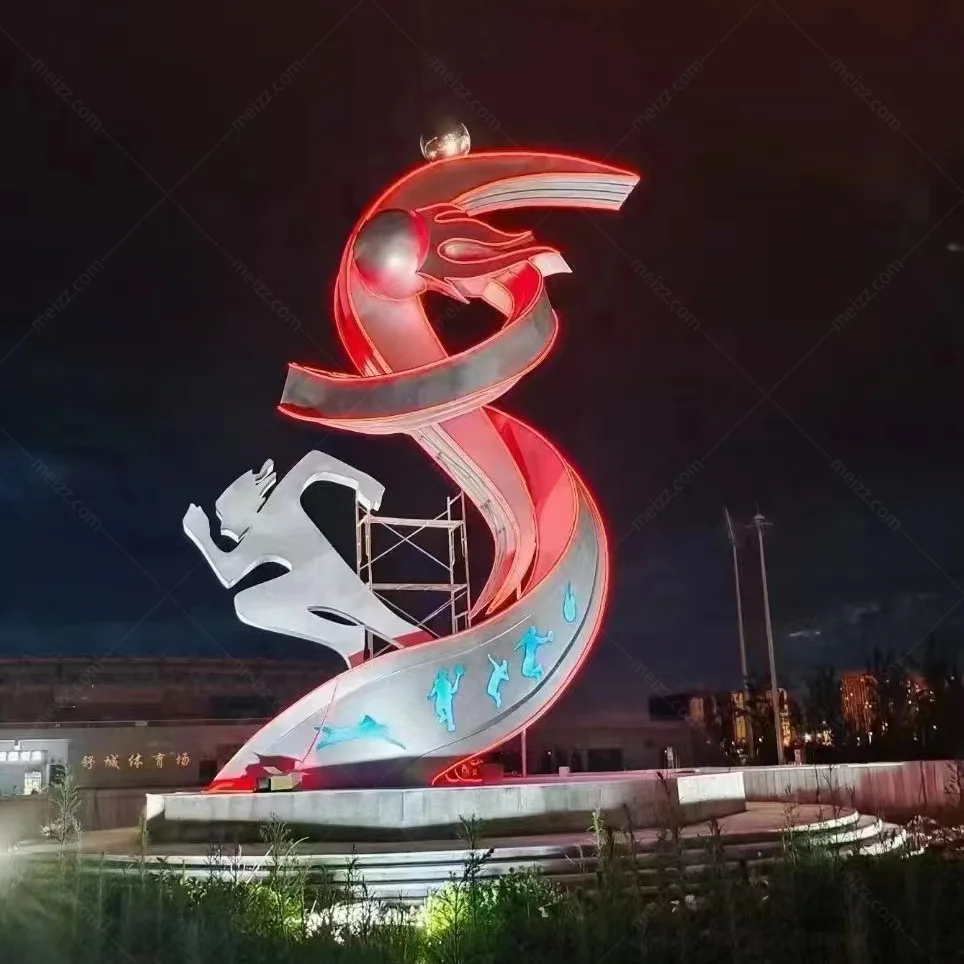 1、 Design concept
Inspired by sports, this stainless steel abstract staue aims to inspire people to persist in exercising and pursue a healthier life by representing running characters. It is simple and smooth in shape. It is with an S-shaped curve design, vividly displaying the posture and dynamic beauty of running. Through the ingenious conception and exquisite craftsmanship of the sculptor, the running character image and the S-shaped curve are perfectly integrating. It is creating a flexible, free, and vibrant artistic atmosphere.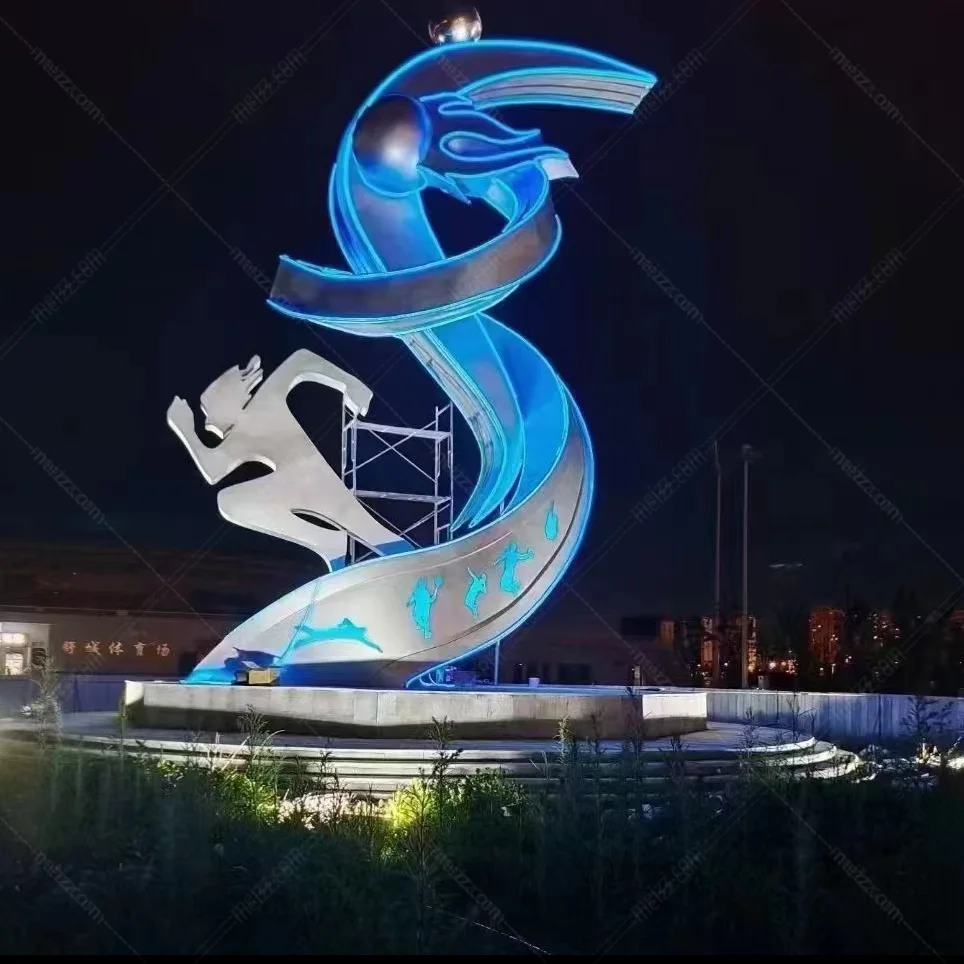 2、 Artistic value of Stainless Steel Abstract Sculpture
As an outdoor sport statue, this work not only has decorative function. But also contains profound artistic connotations. Sculptors have successfully conveyed the importance of sports to people happiness and health through accurate representation of running characters.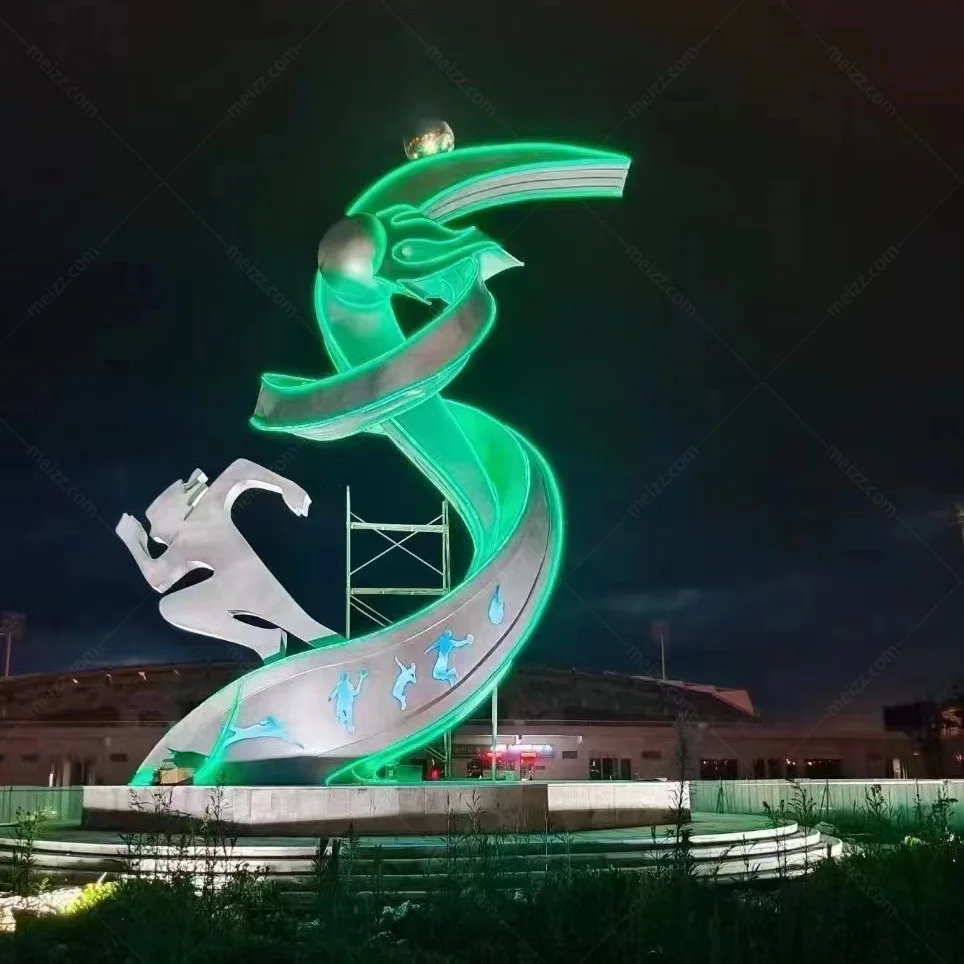 At the same time, the design of the S-shaped curve also gives this statue a smooth, comfortable, and harmonious visual effect. It is showing the harmonious coexistence between human beings and nature. The people-oriented, healthy philosophy is the lifestyle advocated by today society.
3、 Social significance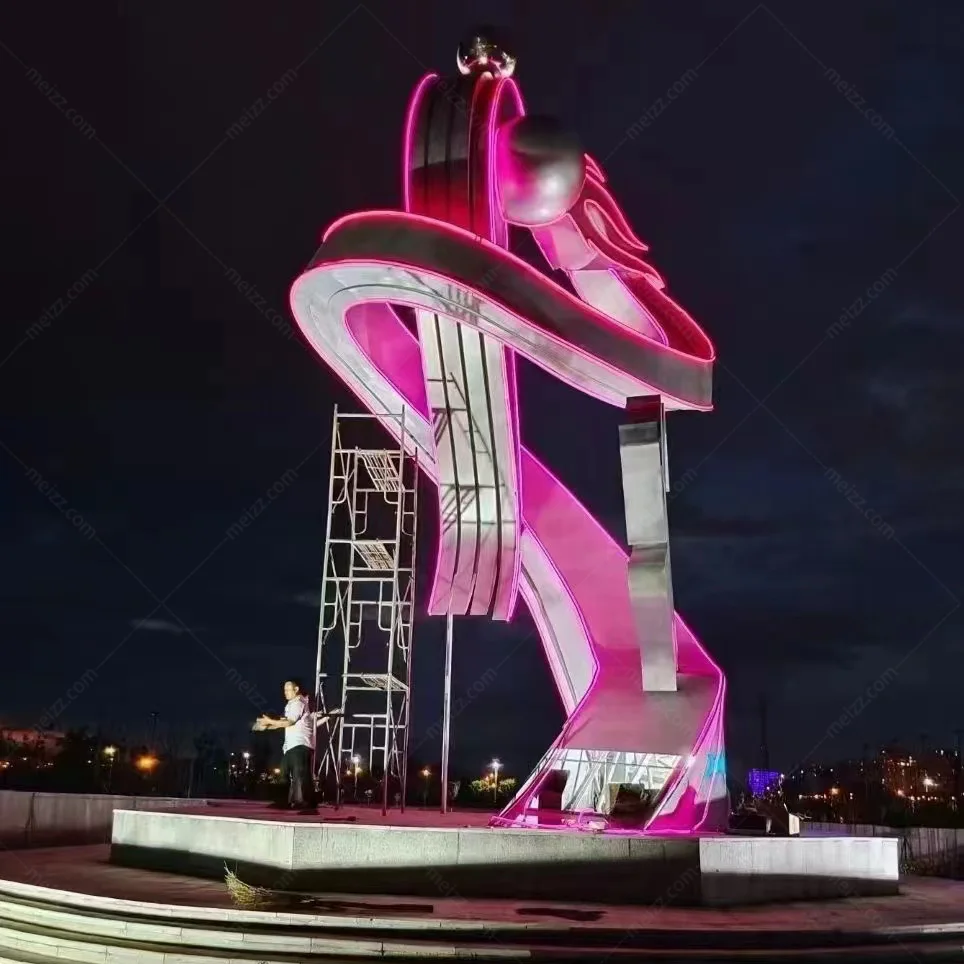 In today's society, people lives are getting faster and faster, work pressure is increasing. And health issues are increasing attention. This statue created against this background. It is not only a decoration, but also a work of art that shows the concept of life. It conveys product to people.