Discover the best collection for autumn of Stylist Art. With so charming, modern and passionate, you certainly love this collection.
Design
We will communicate all details of your prefer details.
Rubber Mold
Brush silica gel on the clay plastic according to the process.Then attach plaster to the outside of silica gel, open the mold, and finish
Ceramic Shell
The surface treatment is delicate, keeping the original appearance of the sculpture prototype.
Welding & Chasing
The appearance of copper sculpture is more smooth and delicate, and the appearance of copper sculpture is more noble.
Finish
The bronze artwork was cast. Oil and wax can keep the cast copper sculpture up-to-date for a long time.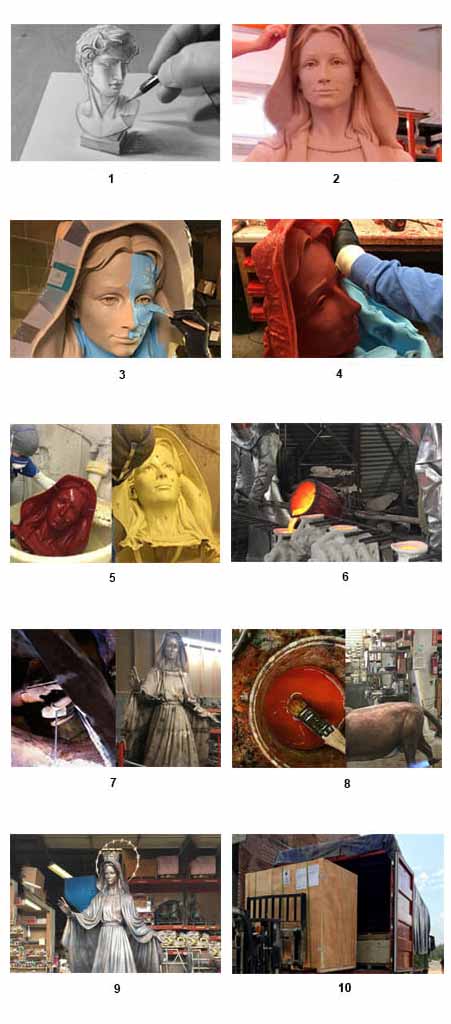 Clay Mold
we will start to make a 1:1 clay mold, the clay mold can modify any details till you're satisfied with it
Wax Mold Chasing
The mold is made of wax, and the molding material is applied externally to make the whole mold.
Lost Wax Casting
Copper commonly used for casting is mainly brass, tin bronze and pure copper.
Patina
Copper carving coloring according to customer requirements, generally bronze, gold, gold, color painting.
Package and Delivery
When finished sculpture and you're satisfied with all, we will arrange packing and shipment after receiving the finished balance