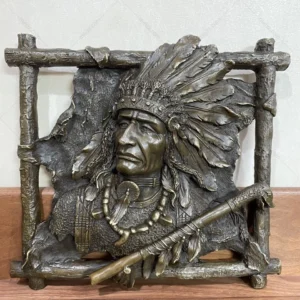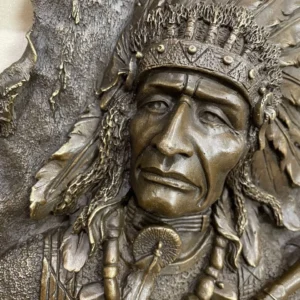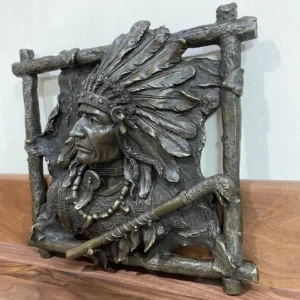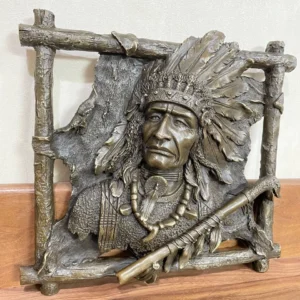 Native American Chief Sculpture
Item No: FIGU-030
Material: Brass
Dimensions:29*26*5cm 1.5kg, or custom as your require
Technology: Lost-Wax Casting Process
Professional packing: We take extra care in safely packing our fragile items to ensure safe delivery.
Leading time: Ready to ship
Service: Size and color can be done as requested, custom is available 3D design and printing, door to door delivery, free taxes.
Native American Chief Sculpture
It is a bronze native american chief sculpture. He was dressed in magnificent attire and wore a magnificent feathered hat, with feathers shining golden and red in the sunlight. The chief had a decisive and wise expression on his face, and his eyes were deep and firm.
The Bronze Indian Chief Statue held a delicate staff in his hand, symbolizing his authority and leadership. The top of the staff is adorned with patterns symbolizing strength and courage, reminiscent of the glory of ancient times. The entire sculpture showcases the majesty and power of the chieftain, as if he were observing the entire tribe and protecting his people.
The bronze sculpture on the wall of the Native American chieftain is a powerful and intelligent image. It showcases the majesty and glory of Native American chiefs through meticulous carving and exquisite craftsmanship, inspiring people's admiration for history and culture
Size: 29*26*5cm 1.5kg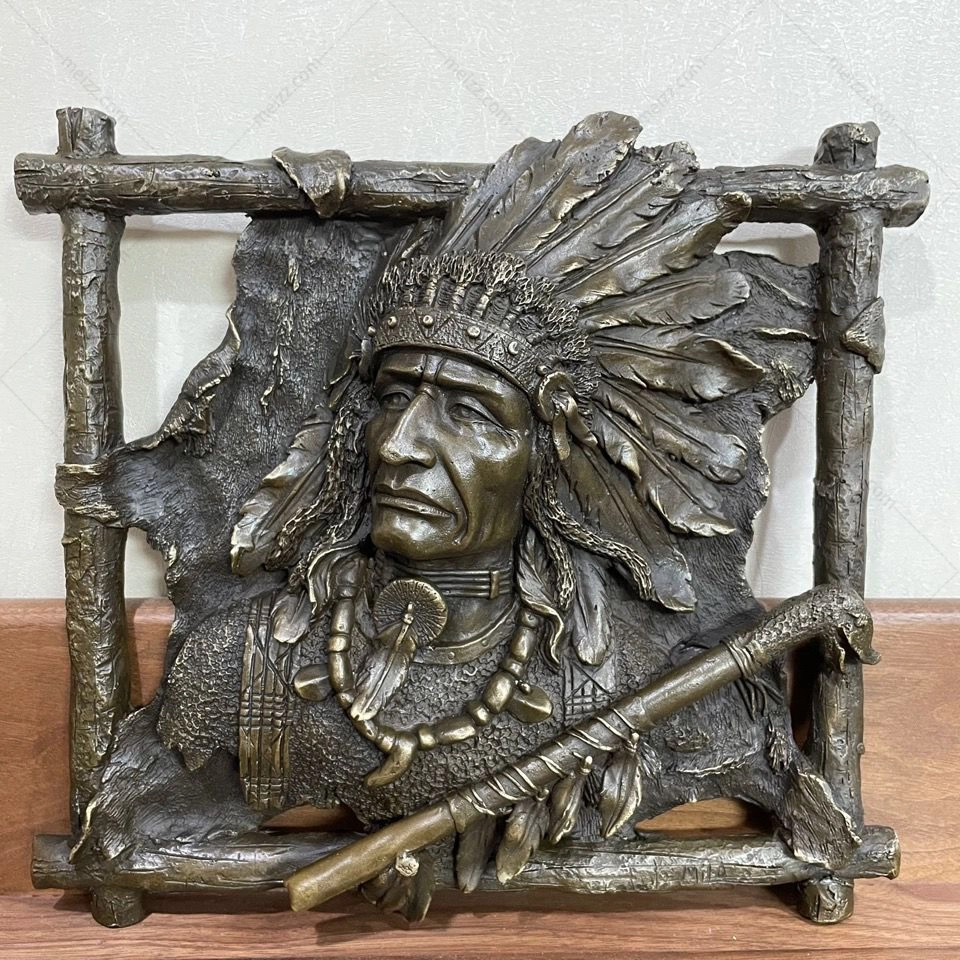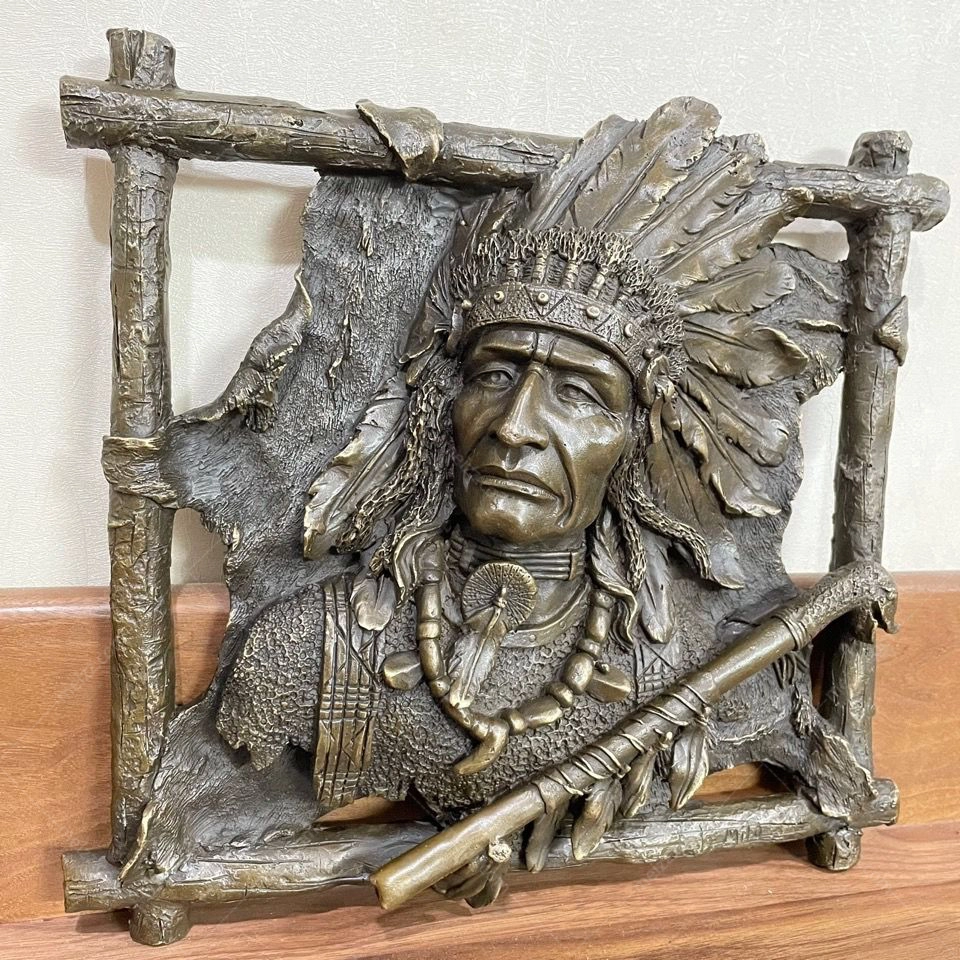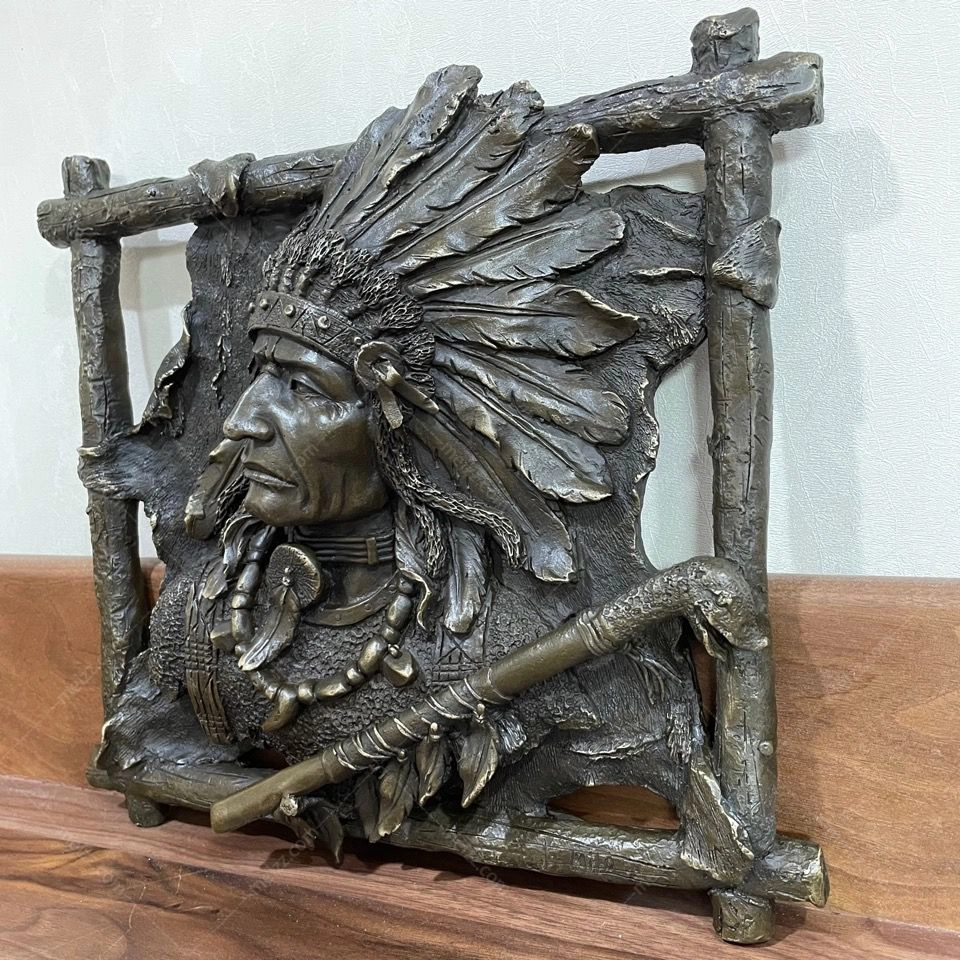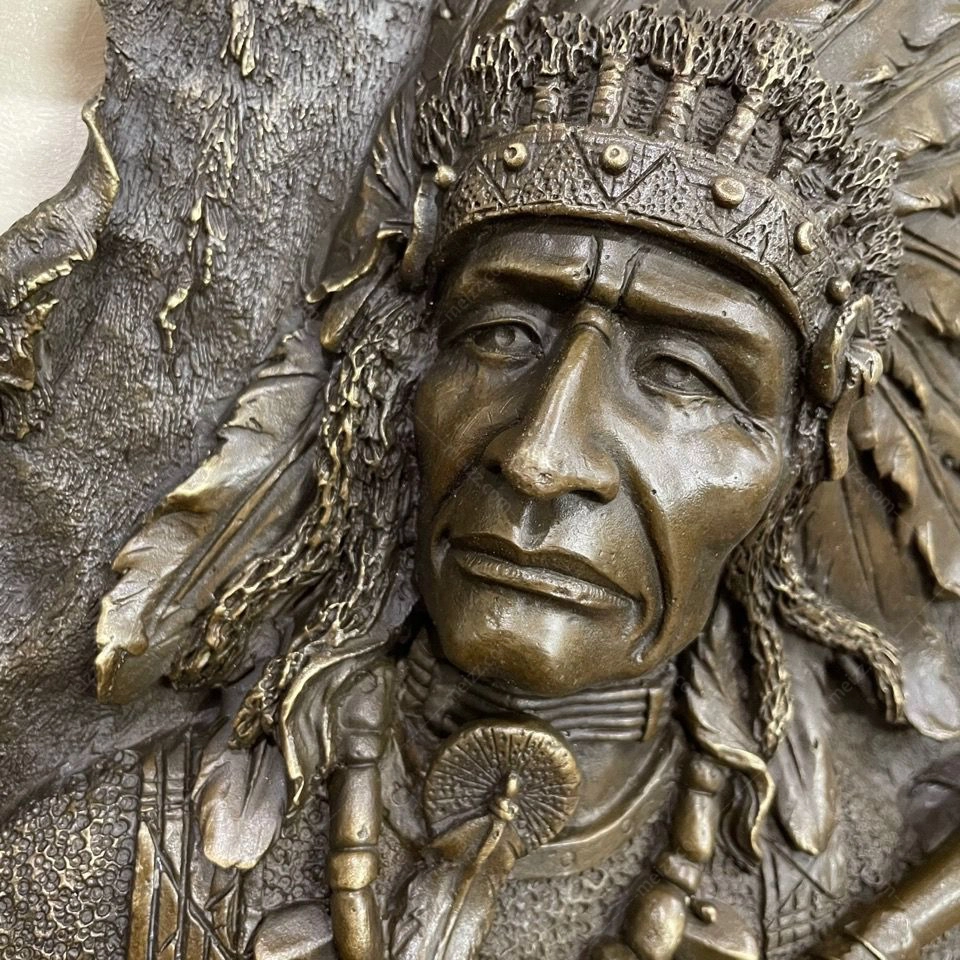 For you knid to know:
We have to confirm the international freight cost depends on the package size and weight. So that we can quote you the final price. Please contact us before place an order. We are always on your service. We can make this statue color and size as you want.
Except personal order, wholesale, dealer are welcome to inquiry from us. We supply goods with high quality and competitive price. And there are thousands of types of statues and sculptures for you choose from.