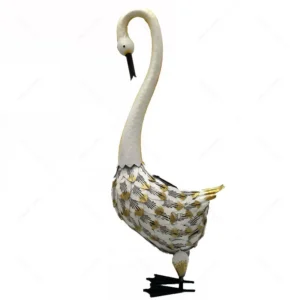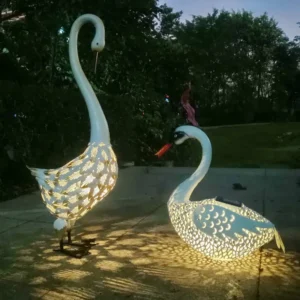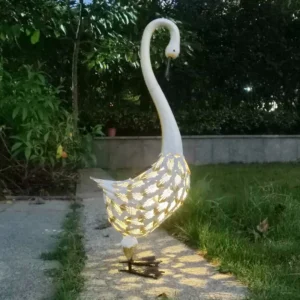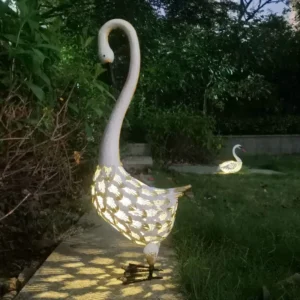 Vintage Swan Lamp
Item No: BIRD-009
Size:31*16*74.5cm  35.5*14*39.5cm
Material: Iron
Color: Same as Picture
Professional packing: We take extra care in safely packing our fragile items to ensure safe delivery.
Leading time: Ready to ship
Service: Size and color can be done as requested, custom is available, 3D design and printing, door to door delivery, free taxes.
vintage swan lamp
The vintage swan lamp is a work of art full of elegance and charm. It is meticulously crafted from sturdy iron materials, presenting a realistic swan image. The swan stood there, gracefully lowering its head, displaying a smooth and elegant curve throughout its body, as if showcasing its noble temperament and gentle nature.
This iron swan sculpture is not only an ornament, but also a functional solar lamp. During the day, it was quietly placed there, becoming a beautiful scenic line in the scene. When night falls, as the sky gradually darkens, this unique sculpture will automatically light up. The light shines from the swan's body and wings, illuminating the surrounding environment, like the mysterious light emitted by the swan.
This iron swan sculpture is not only a beautiful artwork, but also an environmentally friendly decorative choice.
Whether as a garden decoration or placed on a courtyard or balcony, this iron swan sculpture can add an elegant and warm touch to the environment. Its combination of beauty and functionality allows people to not only appreciate art, but also feel the concept of environmental protection and energy conservation.
Size: 31*16*74.5cm 35.5*14*39.5cm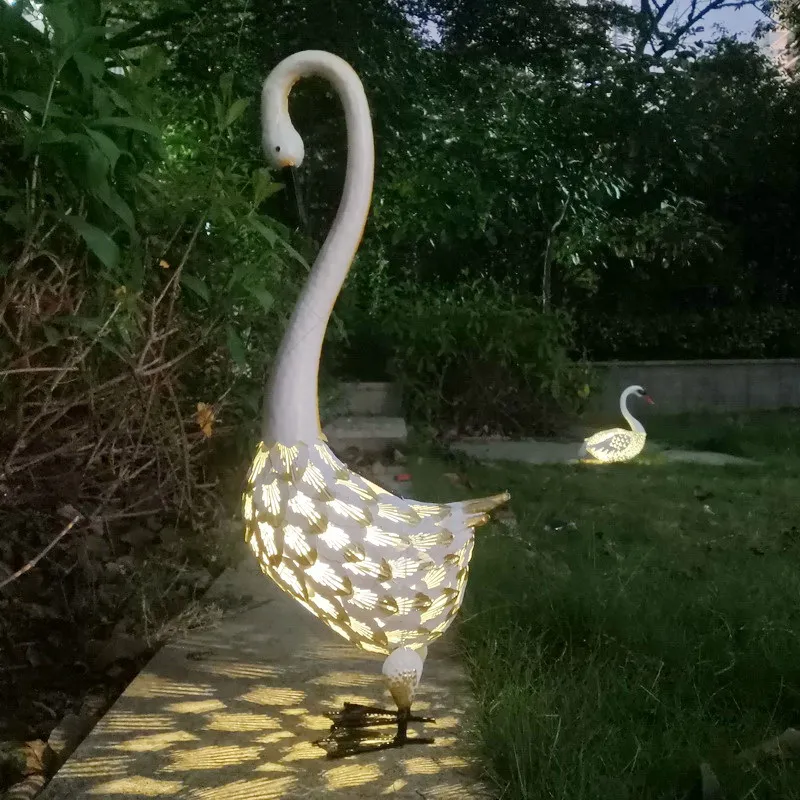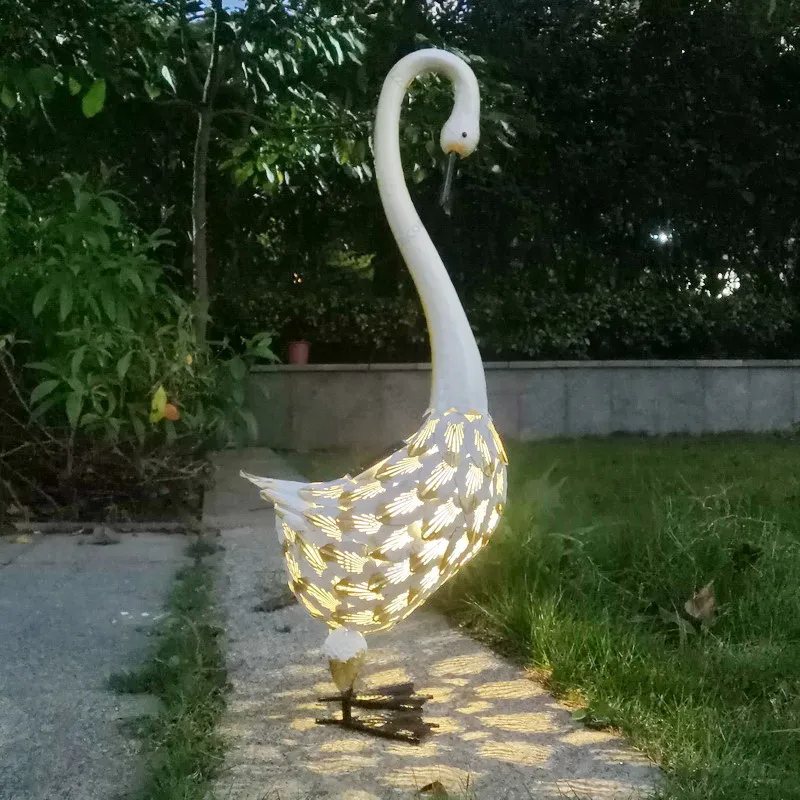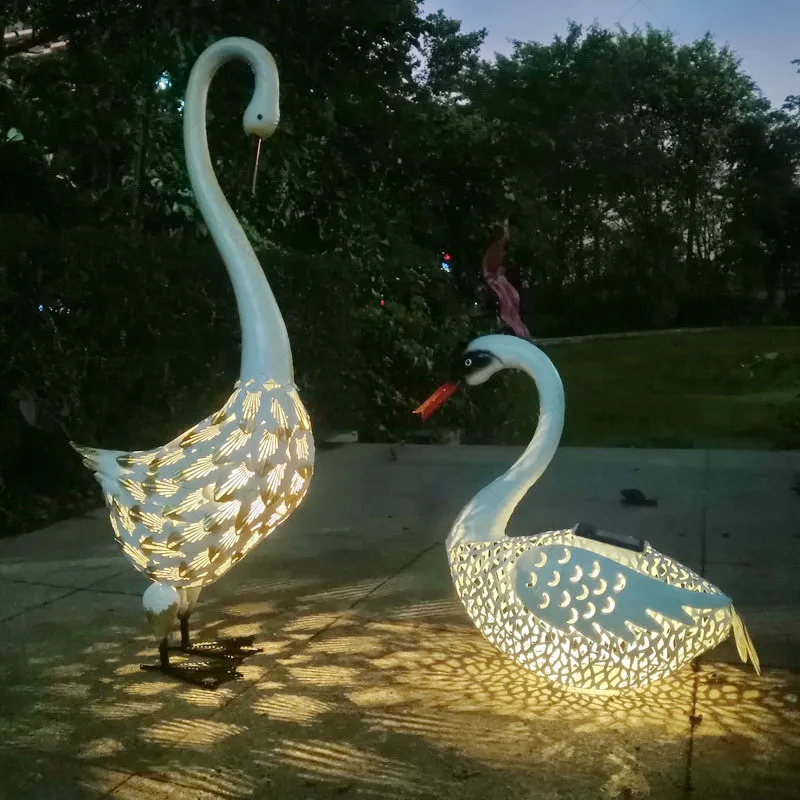 For you kind to know:
We have to confirm the international freight cost depends on the package dimensions and weight, so that we can quote you the final price. Please contact us before place an order. We are always on your service. We can make the size and color as you want.
Except personal order, wholesale, dealer are welcome to inquiry from us. We supply goods with high quality and good price. And there are thousands of types of statues for you choose from.