Antique Bronze Horse Sculptures
It shows an antique bronze horse sculptures. The two horses sprang up, looking graceful. Their front hooves are raised high, their back legs support their bodies, and they open their mouths and hiss. The muscles in the body show their fitness and strength. The horse's mane and tail look elegant and natural. They look very beautiful. They are like leading horses, leading a group of horses across mountains and mountains.
If you are a fan of horse sculpture, you will be deeply attracted by it. you will can't help admiring it and taking it home.
Dimensions of the sculpture: 41*15*35 cm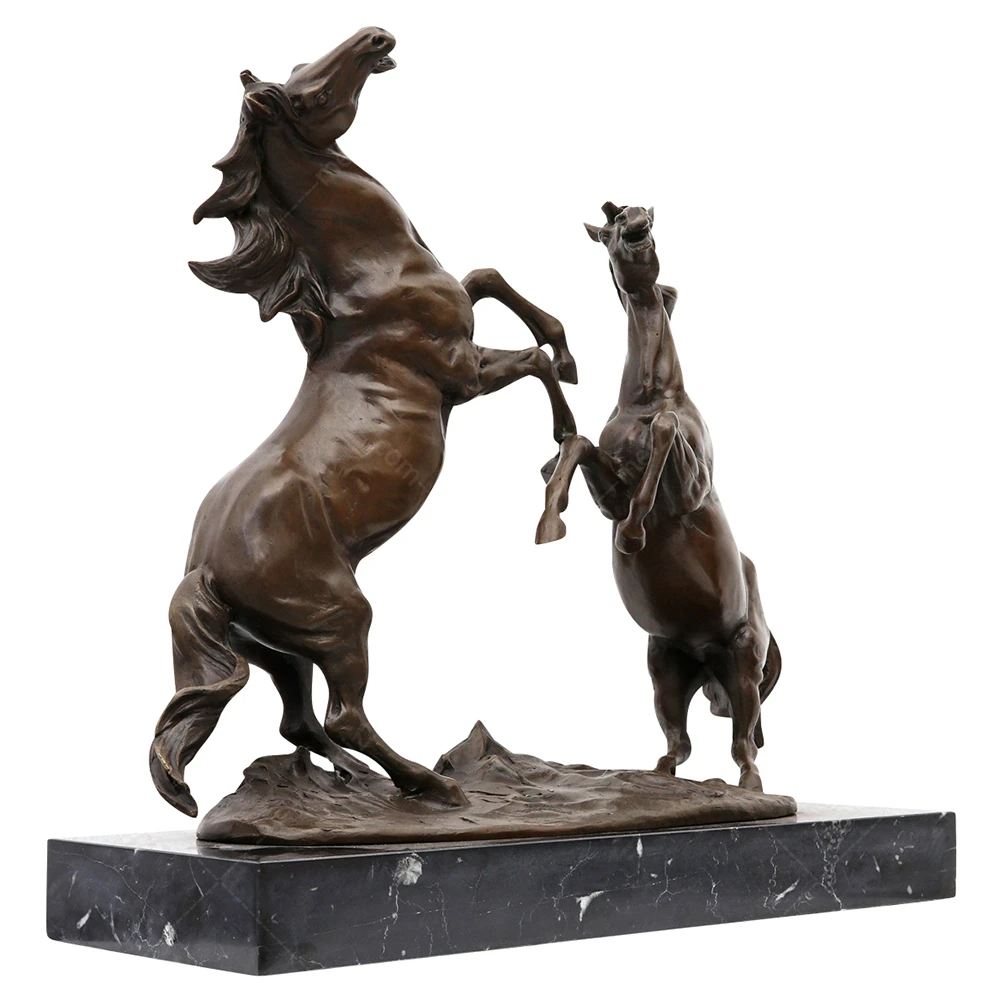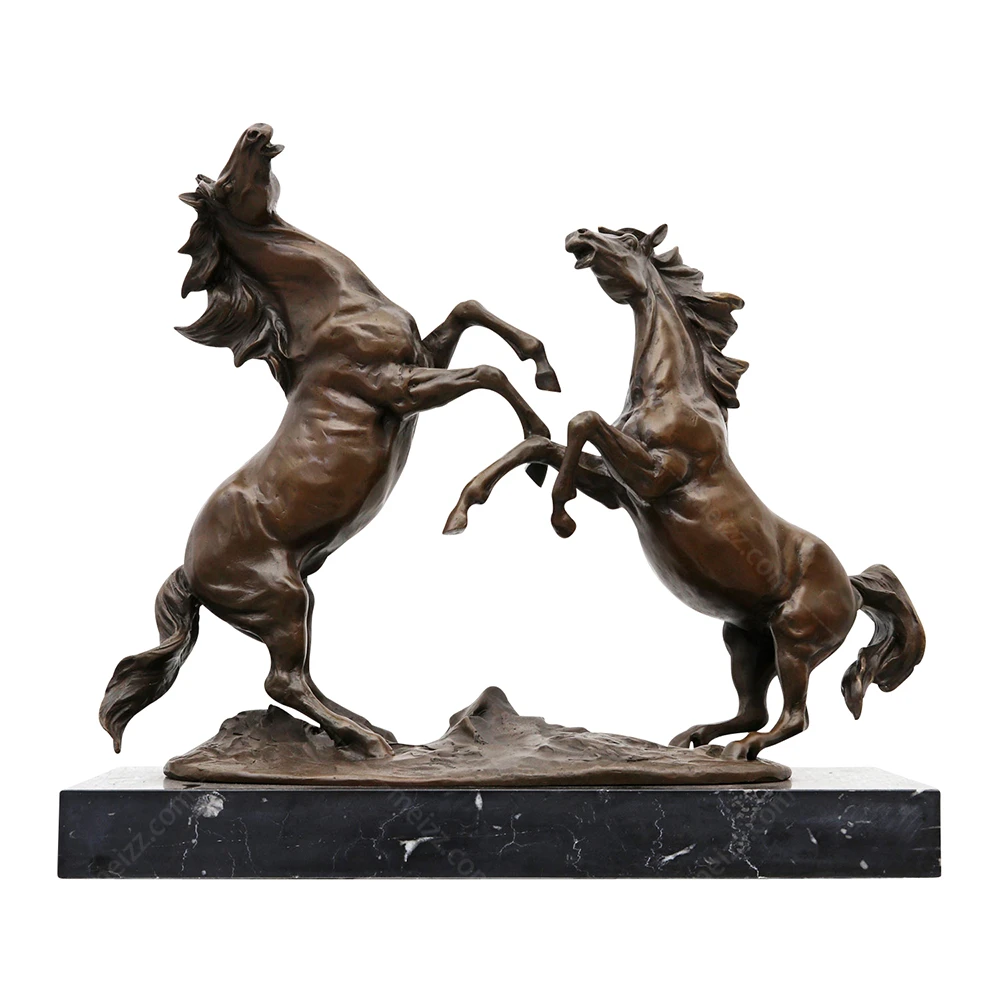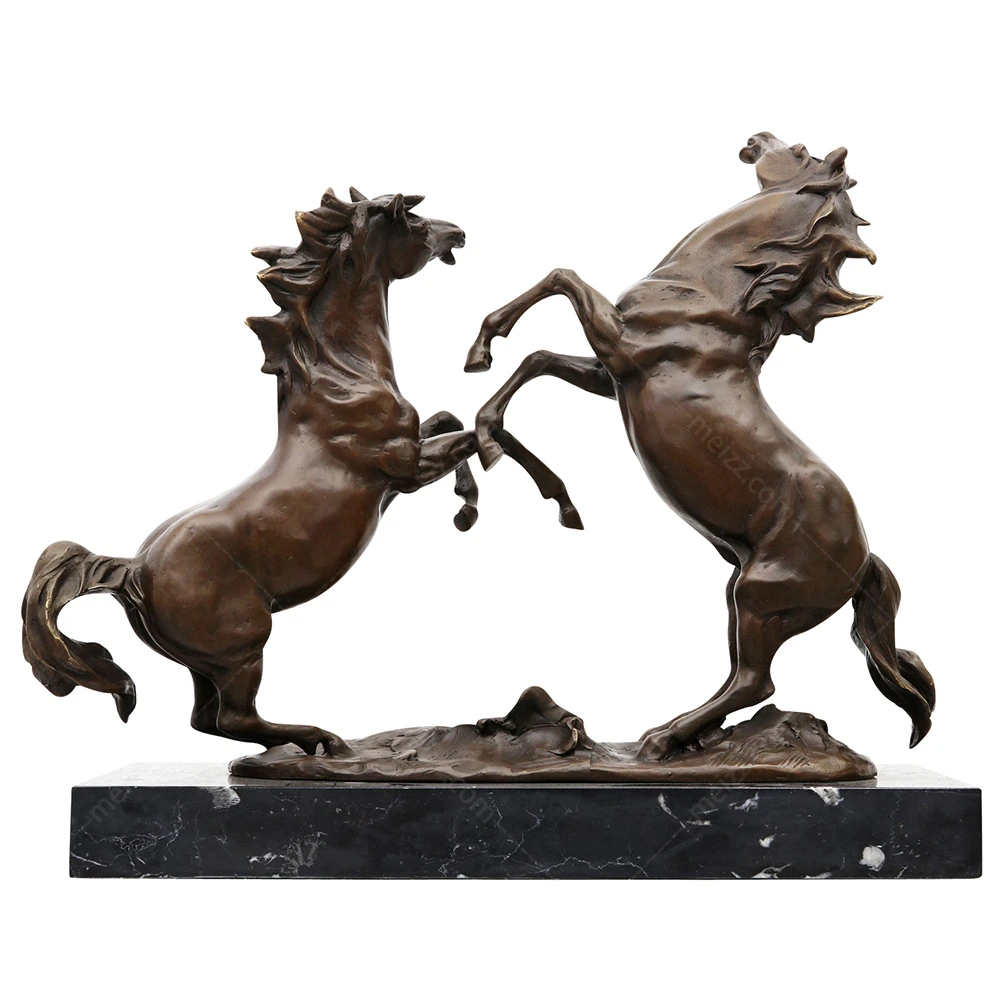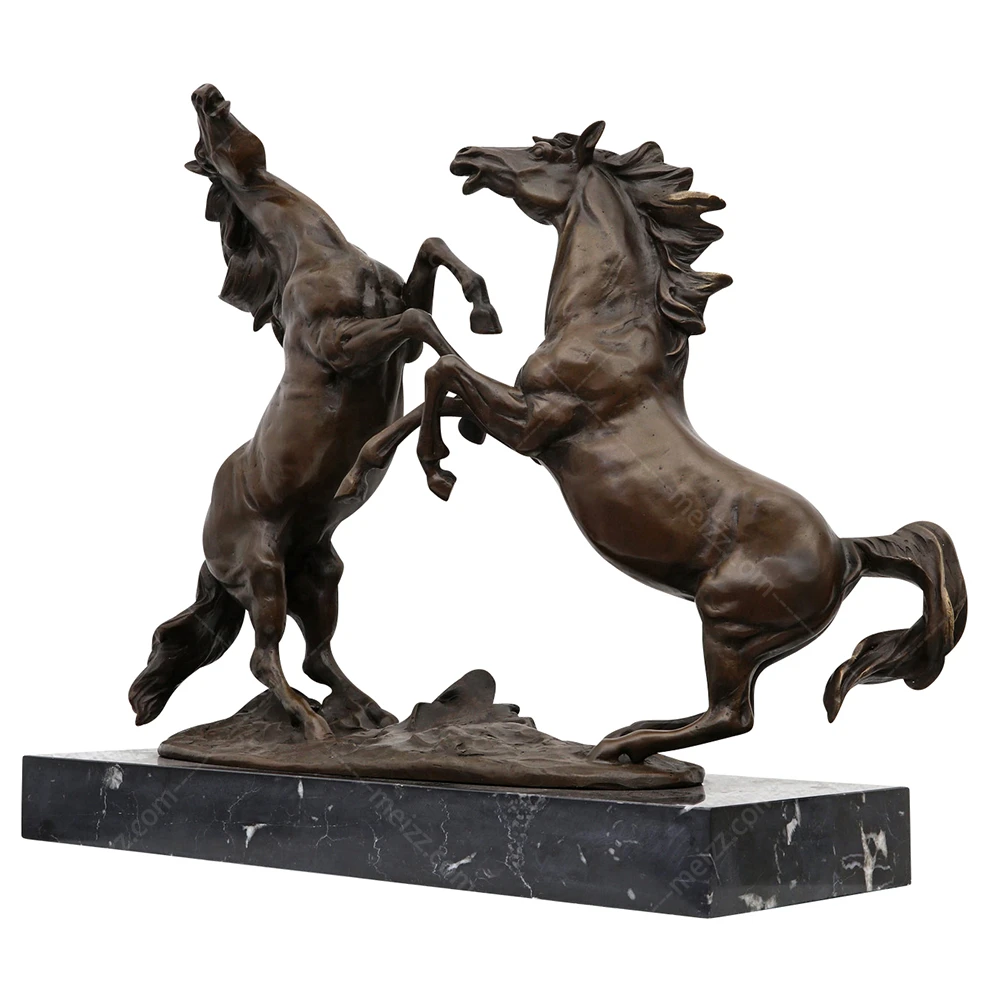 We have to confirm the international freight cost depending on the package dimensions and weight of the Antique Brass Horse Statue, so that we can quote you the final price. Please contact us before place an order. We are always on your service. Other size and color can be done as requested.
Except personal order, wholesale,dealer are welcome to inquiry from us. We supply goods with high quality and competitive price. And there are thousands of types for you choose from.