Bronze Pheasant Sculpture
This is the bronze pheasant sculpture. The pheasant has a beautiful shape and vivid shape. Its long tail looks like a proud peacock. It seems to be quick in action, as if it is about to take off at any time.
The pheasant has strong resistance to disease, high temperature and cold. It can withstand a high temperature of about 32 ℃ in hot summer and is not afraid of rain. The pheasanr can withstand a cold temperature of – 35 ℃ in winter and is not afraid of cold. It can walk on the snow, look for food everywhere, drink water with ice, and live overnight.
Size: 32*19*9 cm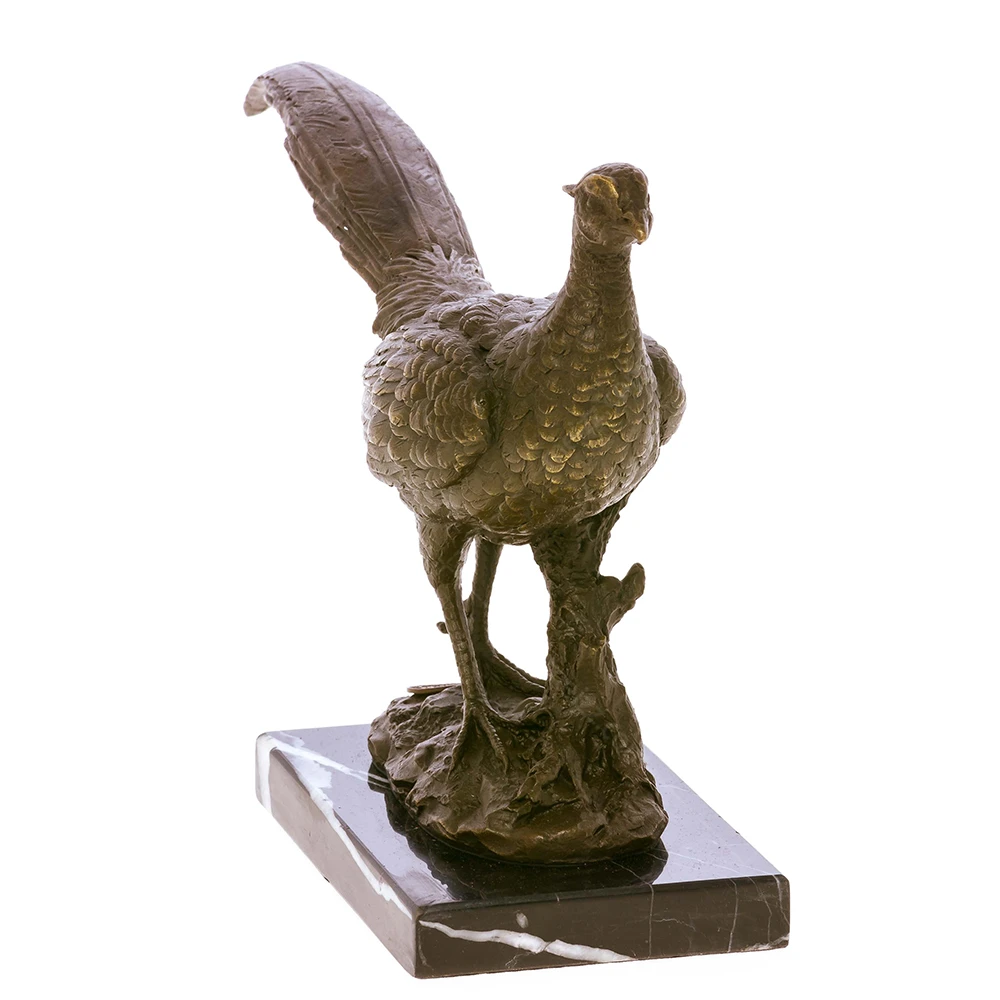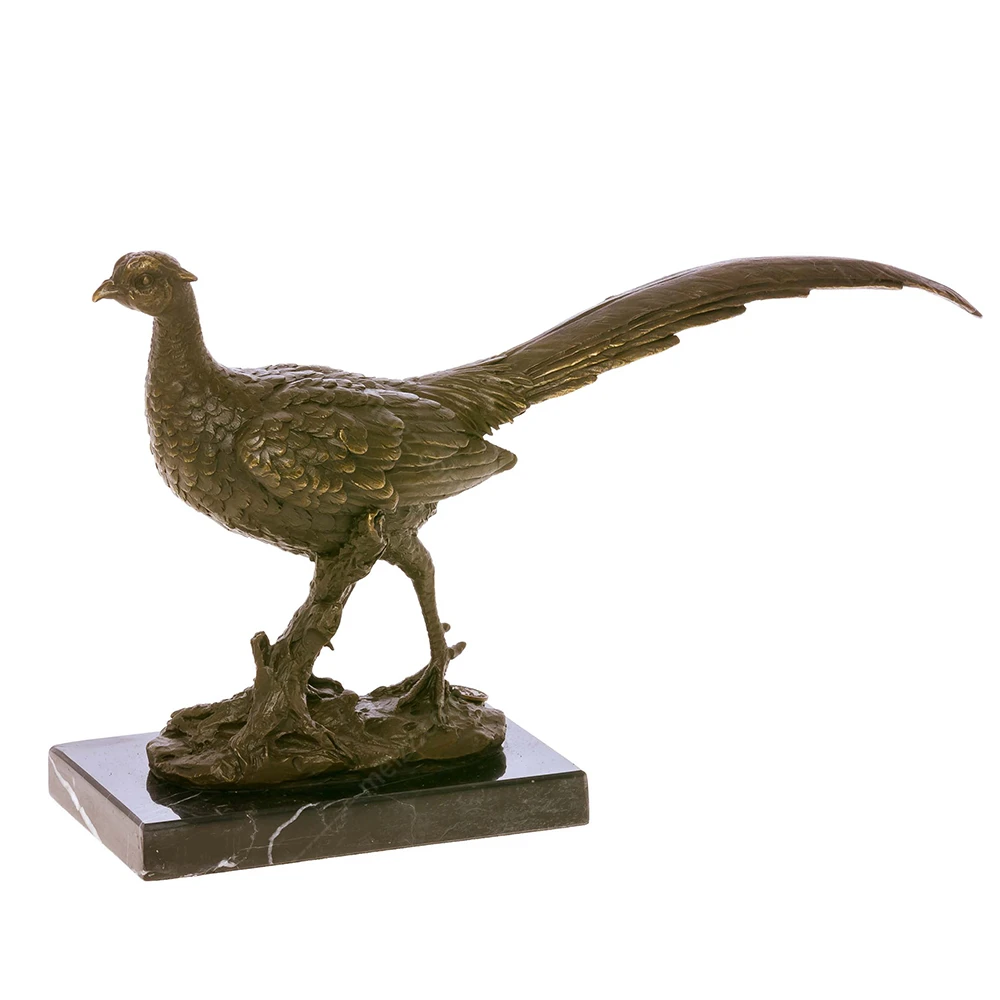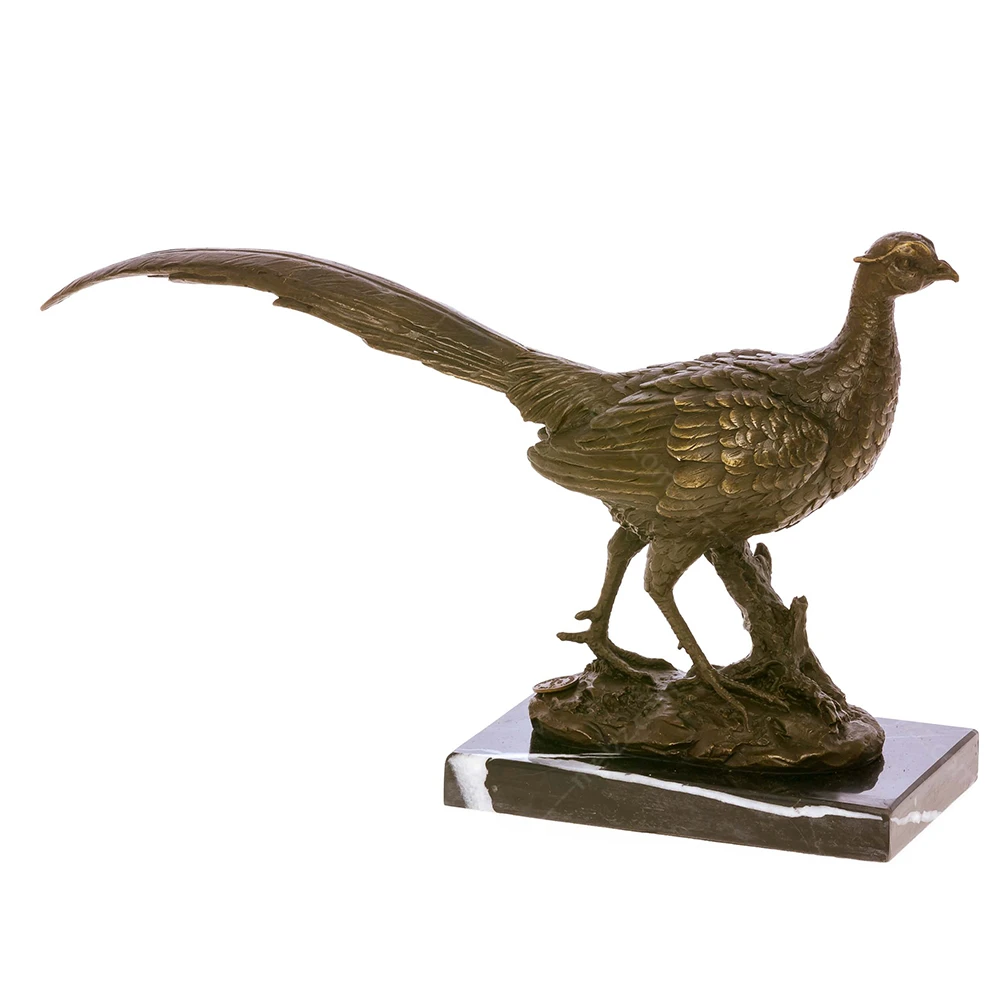 We have to confirm the international freight cost depending on the package dimensions and weight of the bronze bird sculpture, so that we can quote you the final price. Please contact us before place an order. We are always on your service.
Except personal order, wholesale,dealer are welcome to inquiry from us. We supply goods with high quality and competitive price. And there are thousands of types of statues and aculptures for you choose from.