Eagle Bird Statue
This is the bronze eagle bird statue. An eagle was clinging to the rock with its body slightly downward and sharp eyes. It seemed that it was watching its prey intently and was ready to dive down at any time. We can clearly see its sharp claws and hook like mouth, as if it could tear up its prey at the next moment.
The eagle symbolizes spirituality and courage. Its feathers are considered to be the most sacred healing tool in the healing ceremony, representing healing and wisdom. The reason why the eagle has become a spiritual symbol is that it represents foresight, clarity and vision. The wizards understand that the eagle's energy can help people to see the overall trend of life, and not be trapped in the labyrinth of trivial details.
Size: 20 x 26 x 13cm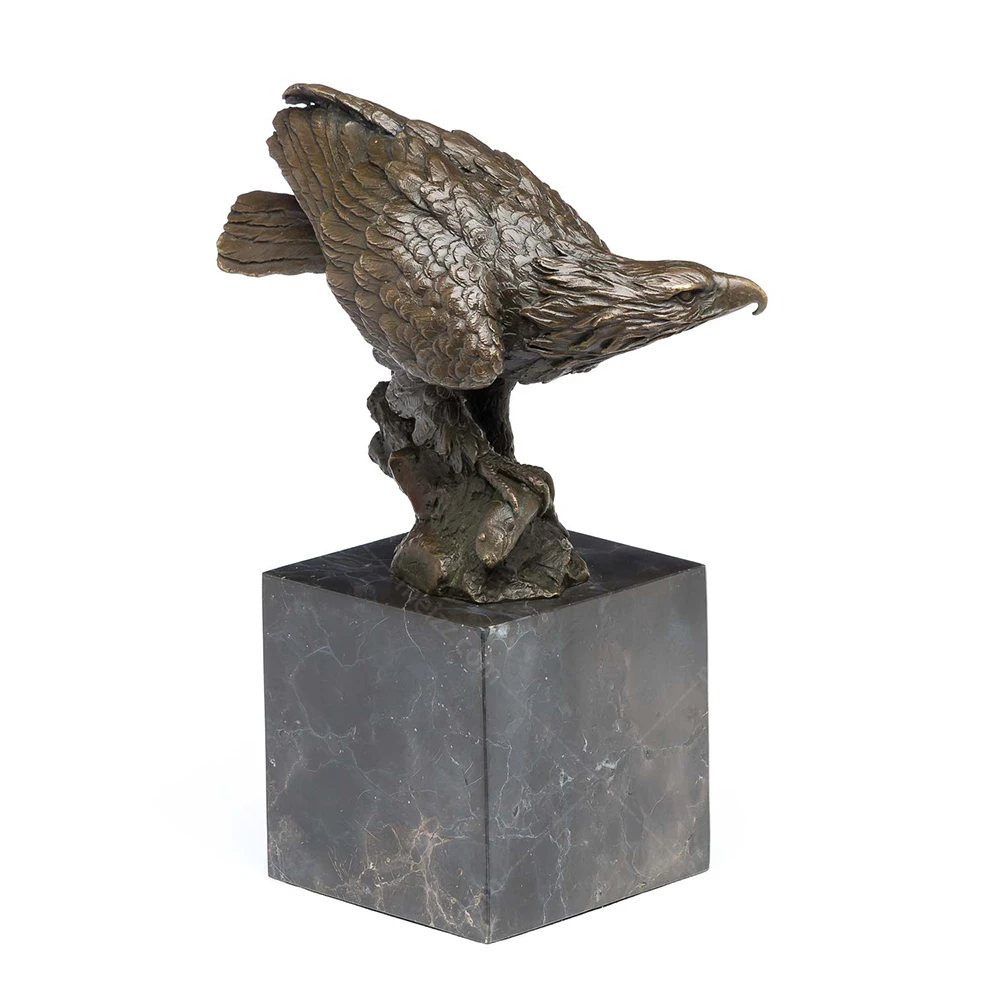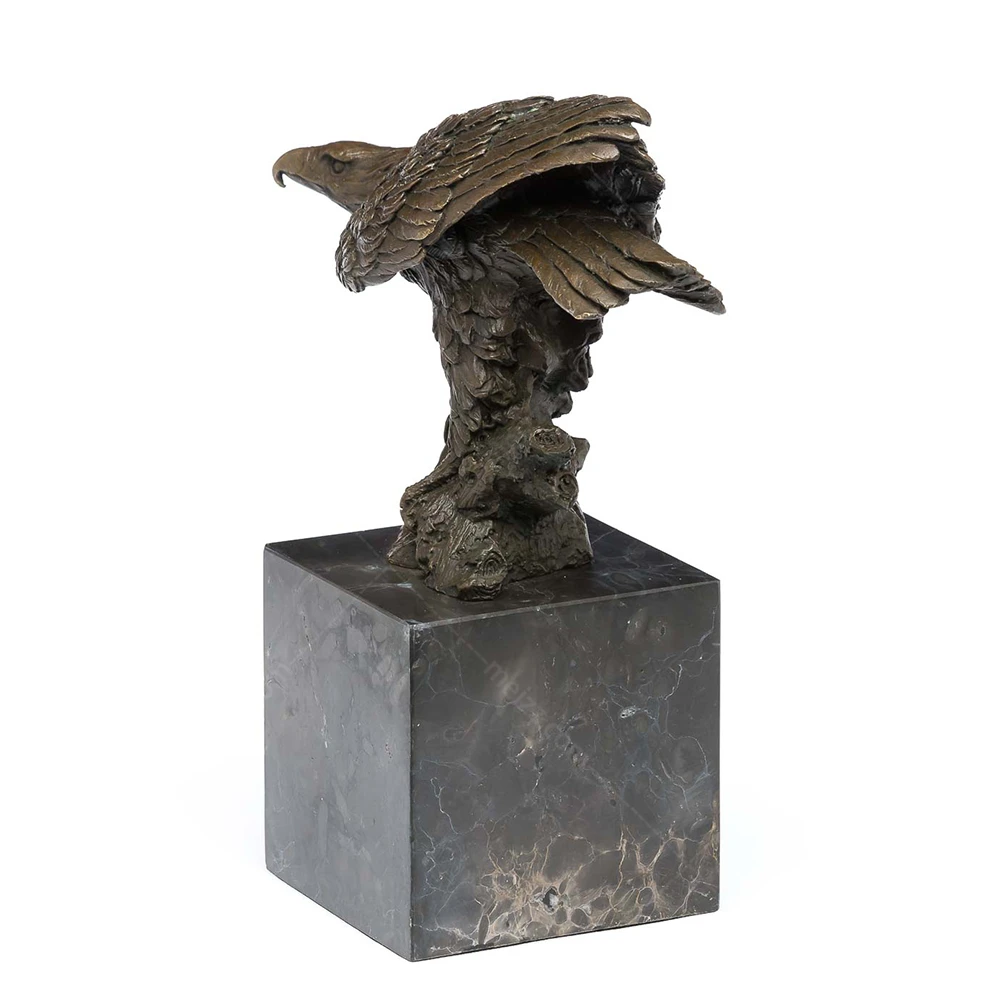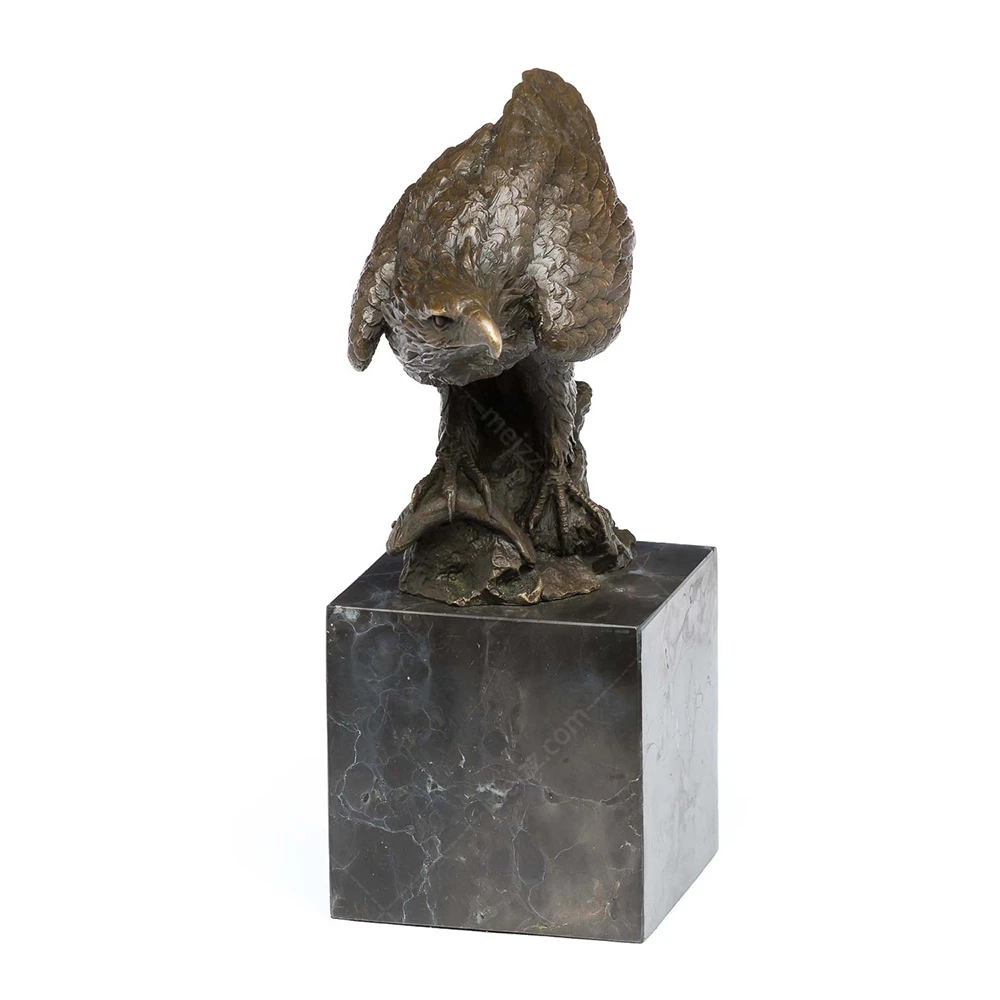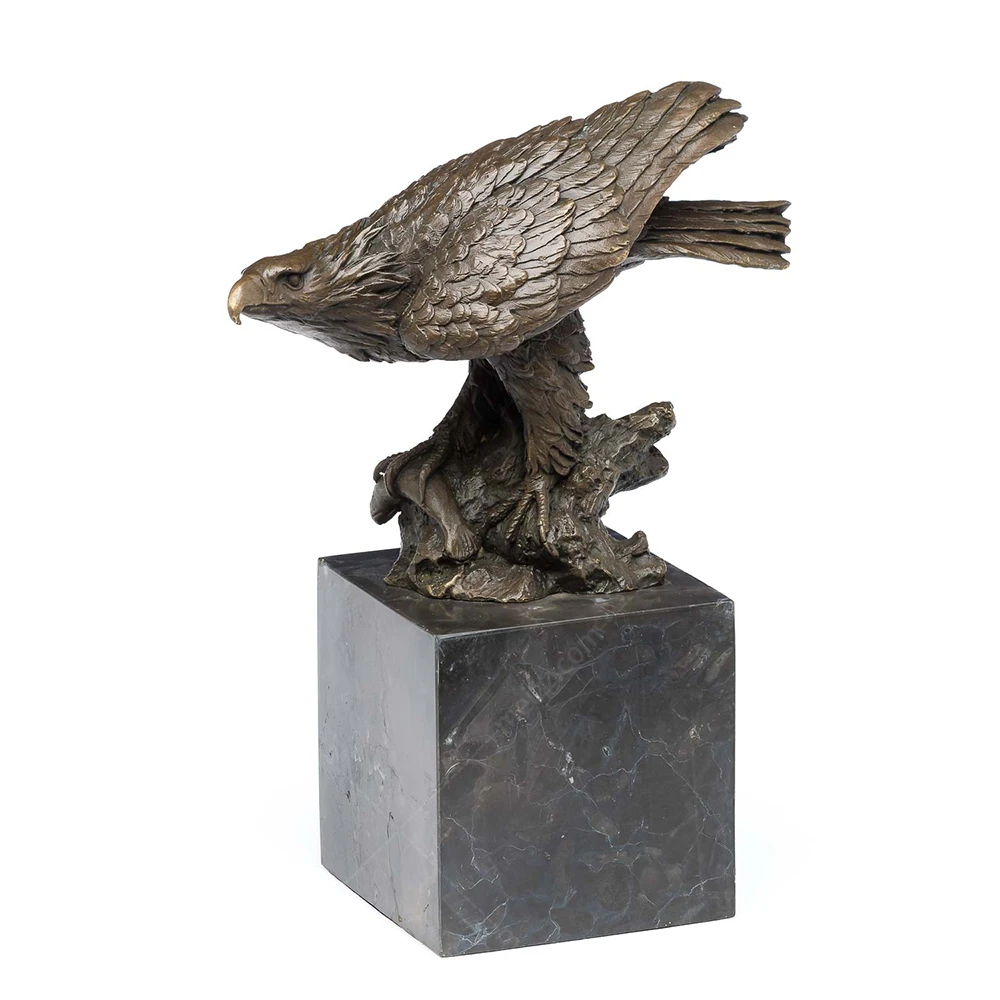 We have to confirm the international freight cost depending on the package dimensions and weight of the Small Eagle Figurines, so that we can quote you the final price. Please contact us before place an order. We are always on your service.
Except personal order, wholesale,dealer are welcome to inquiry from us. We supply goods with high quality and competitive price. And there are thousands of types of statues and aculptures for you choose from.