Small Eagle Figurines
This is the bronze small eagle figurines. The eagle stands proudly on the golden base, with noble temperament and kingly demeanor. We can see that it has sharp eyes and his claws are like sharp daggers. It like a real eagle standing there quietly waiting for the preys.
The eagle is the embodiment of strength and has the reputation of "the king of the sky". It flies proudly in the boundless sky. It is vigorous, brave, and even wise. Especially its eyes can observe and catch prey even if it is small on the ground. The eagle is an animal that represents the spiritual symbol.
Size: 15 x 31 x 13cm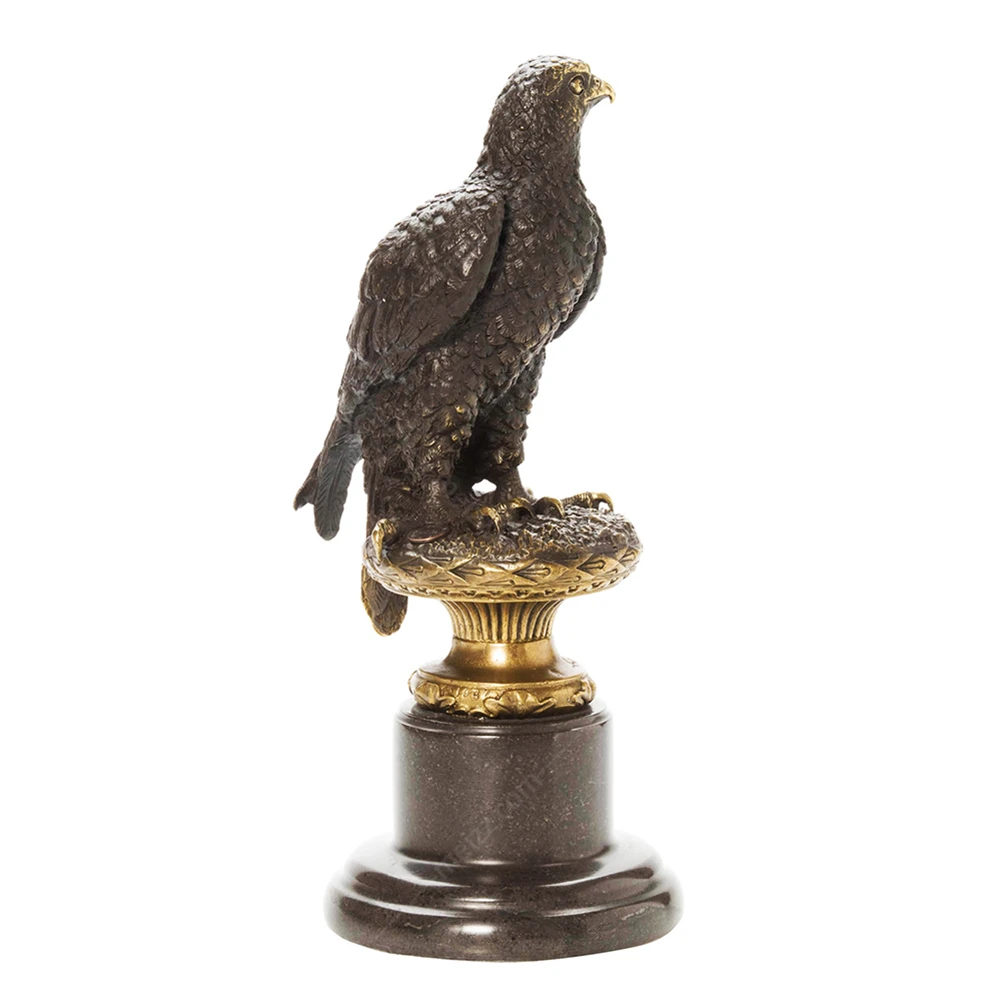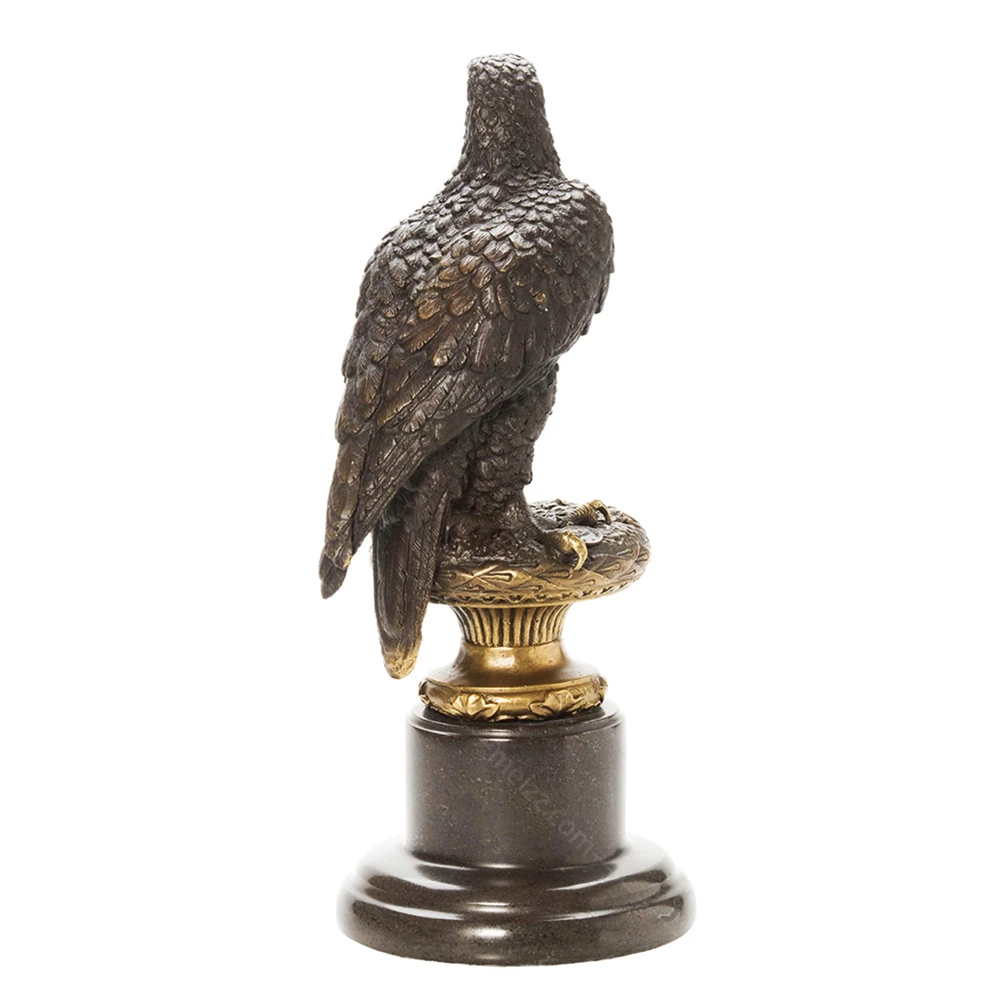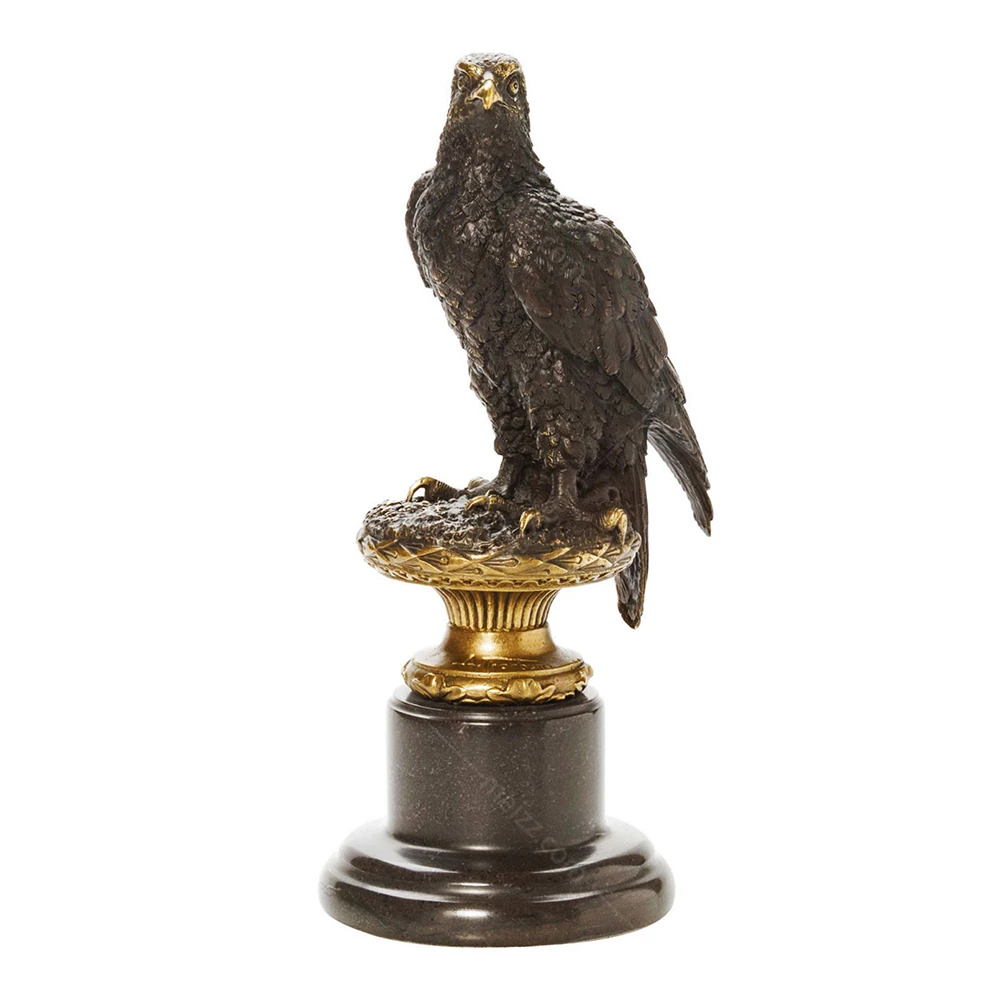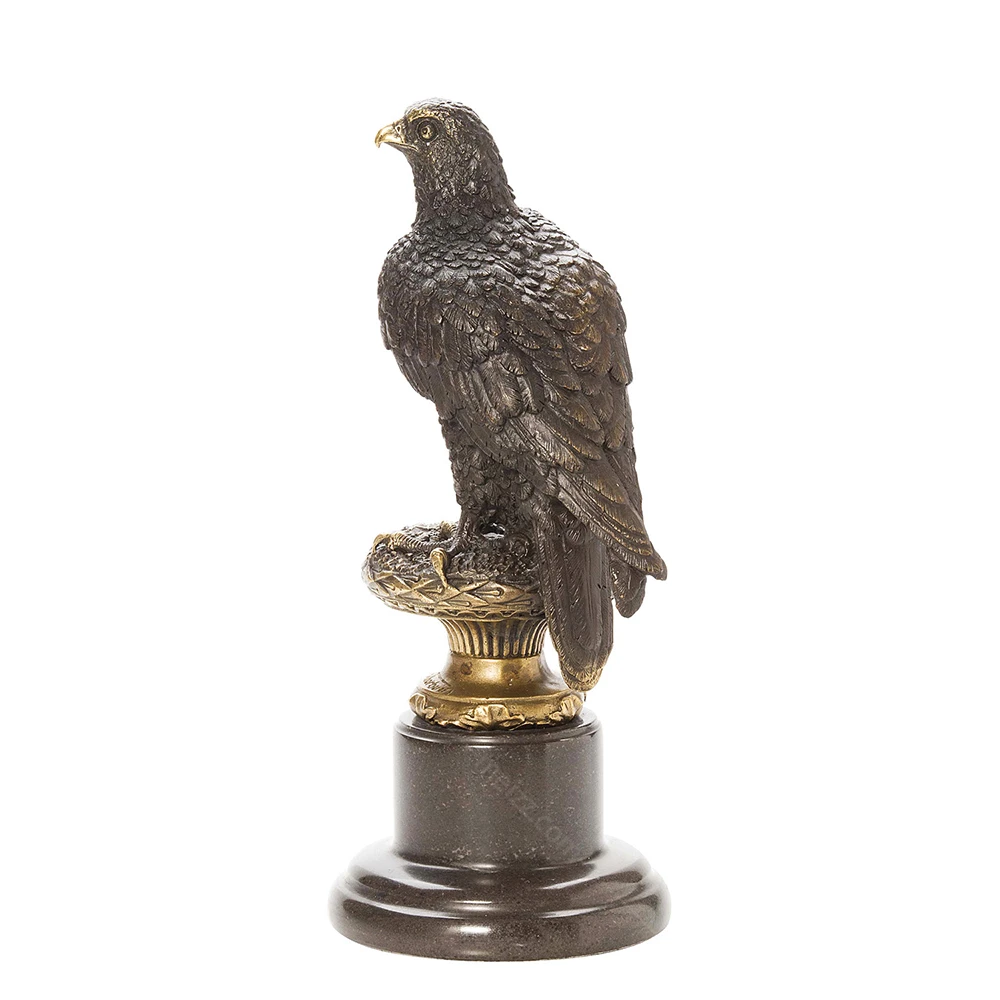 We have to confirm the international freight cost depending on the package dimensions and weight of the bronze bird sculpture, so that we can quote you the final price. Please contact us before place an order. We are always on your service.
Except personal order, wholesale,dealer are welcome to inquiry from us. We supply goods with high quality and competitive price. And there are thousands of types of statues and aculptures for you choose from.