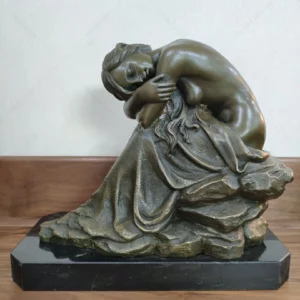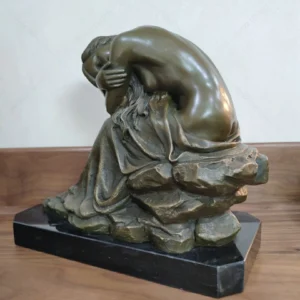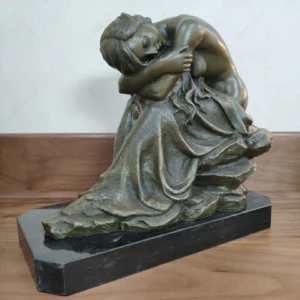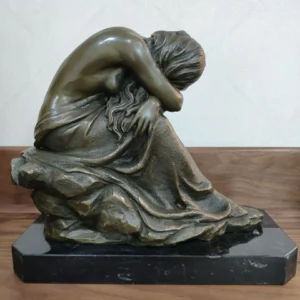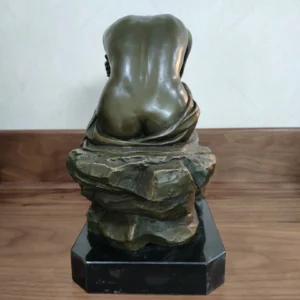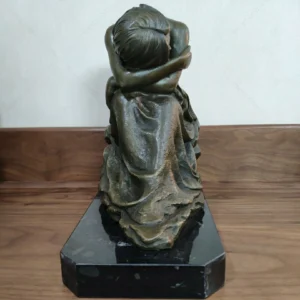 The Sleeping Lady Sculpture
Item No: NUDE-050
Material: Brass
Dimensions: 30*27*15cm 7.3kg
Technology: Lost-Wax Casting Process
Professional packing: We take extra care in safely packing our fragile items to ensure safe delivery.
Leading time: Ready to ship
Service: Size and color can be done as requested,custom is available, 3D design and printing, door to door delivery, free taxes.
The Sleeping Lady Sculpture
This is the the sleeping lady sculpture. It presents a peaceful and sleeping scene, showcasing the elegance and natural beauty of women. In the sculpture, a woman sits on a stone with her arms wrapped around her bent knees, burying her head in the bend and sleeping on her side.
Her upper body was naked, emitting a gentle curve, while her lower body was draped in a blanket, revealing warmth and protection.
The woman's posture reveals fatigue and relaxation, with her body gently bending and fully integrating into a comfortable sleep state. The facial expression is calm and peaceful, showing a carefree sleep state, as if immersed in a dream world. The entire sculpture exudes a peaceful and sleeping atmosphere, giving people a sense of tranquility and tranquility.
The bronze material gives the sculpture an ancient and stable texture, enhancing the atmosphere of the women's sleeping scene. The details of the sculpture are finely processed, making the woman's body lines smooth and elegant.
Size: 30*27*15cm 7.3kg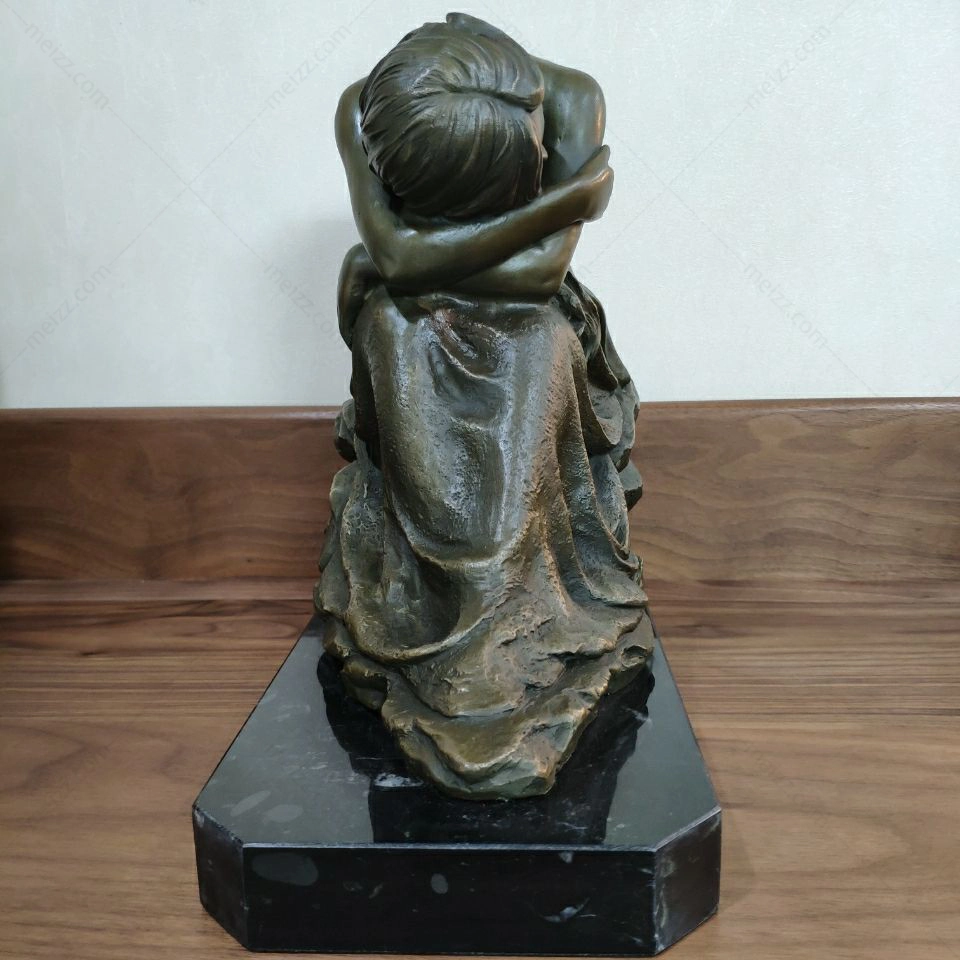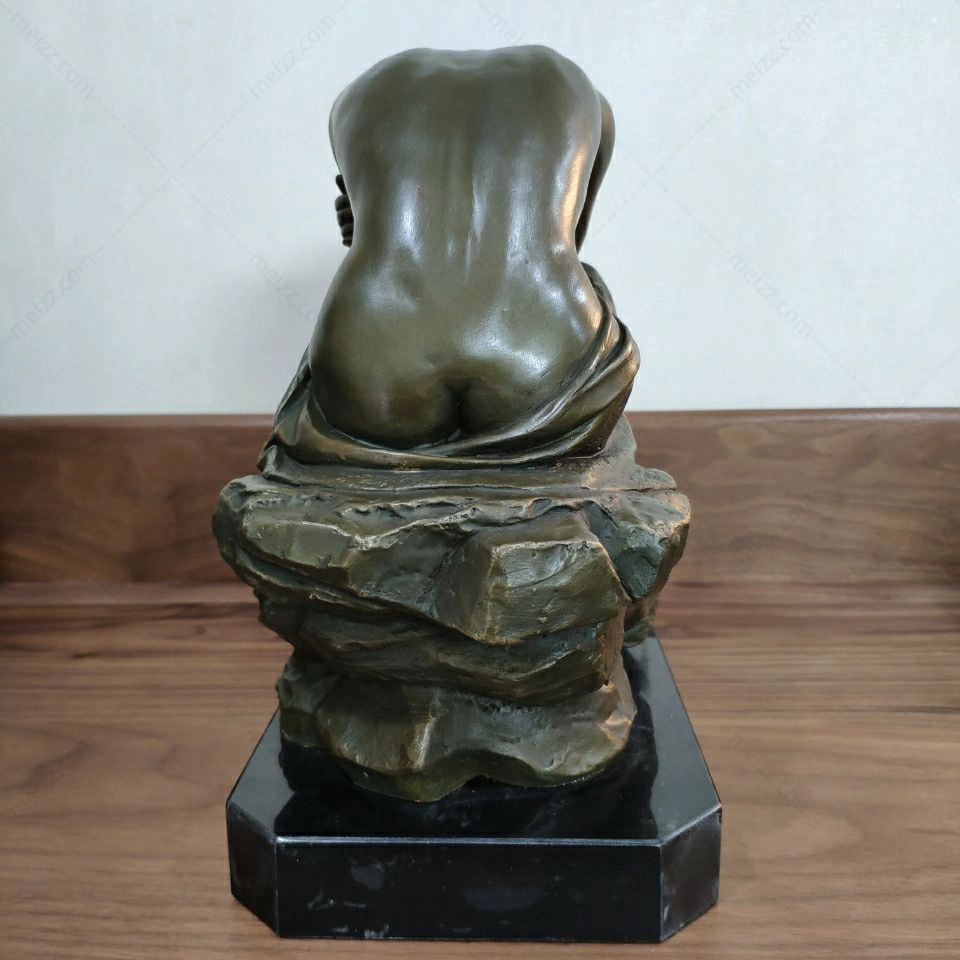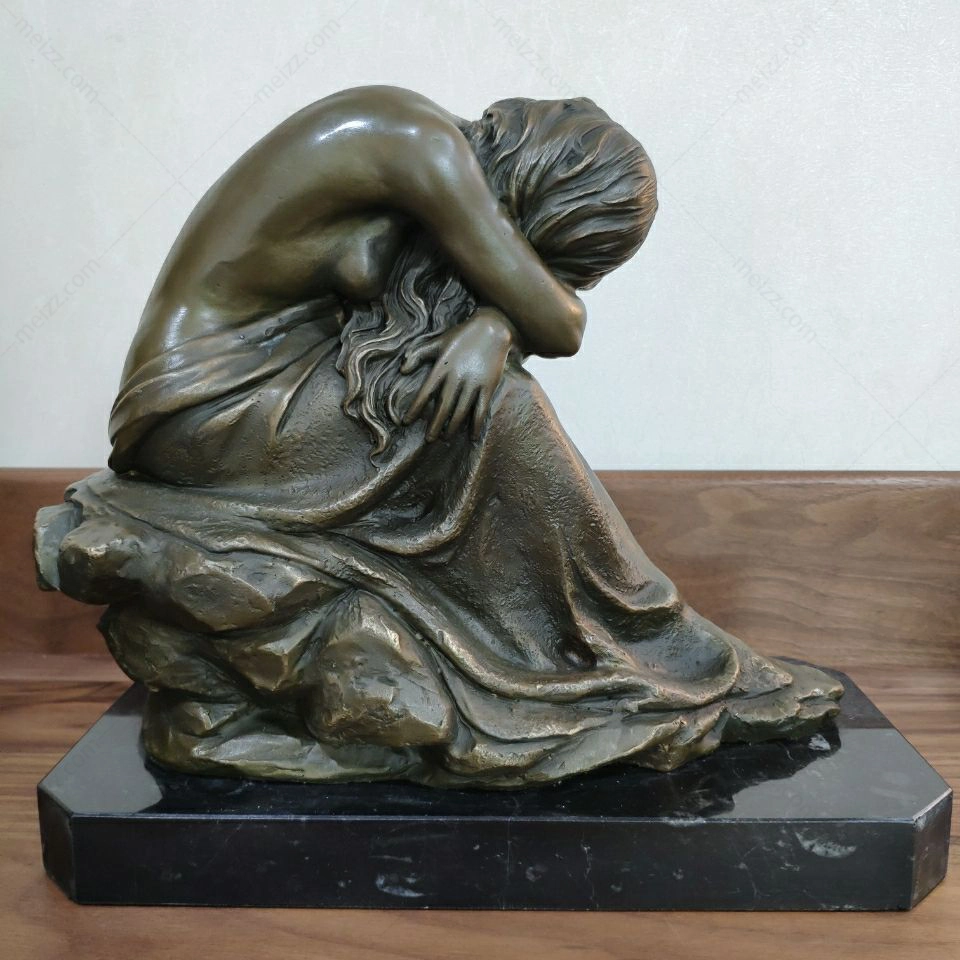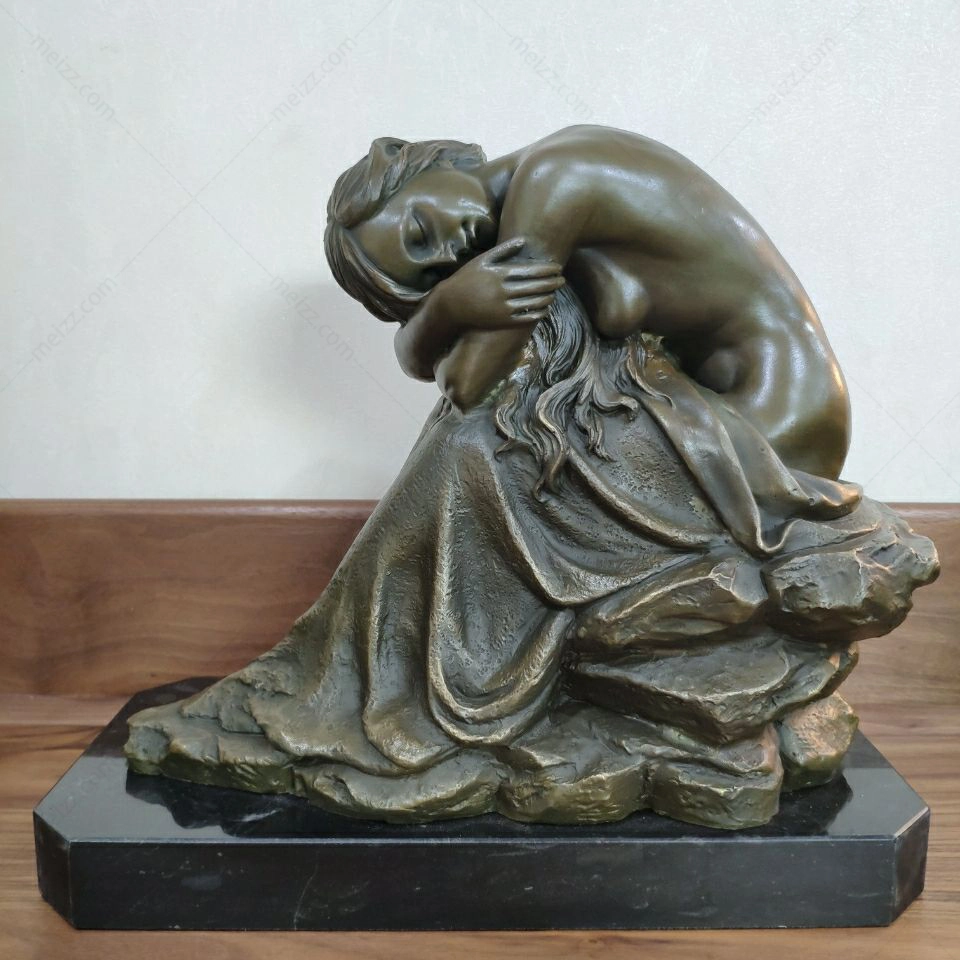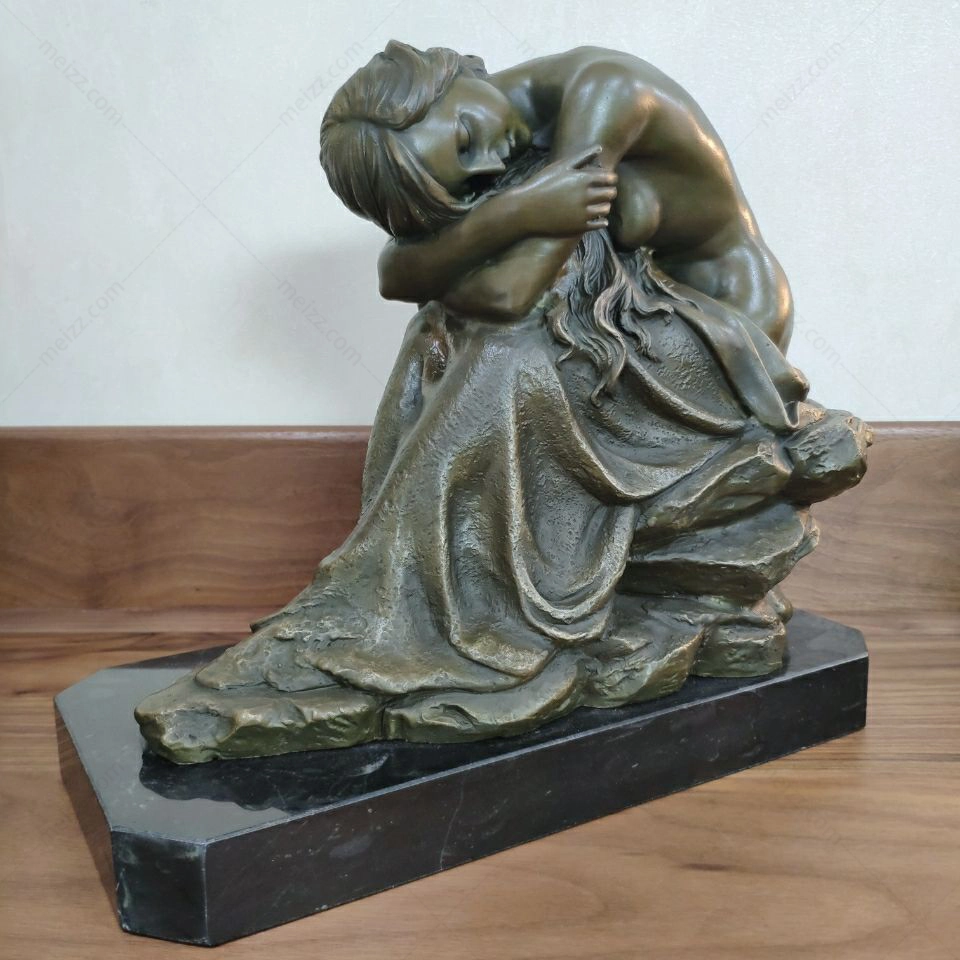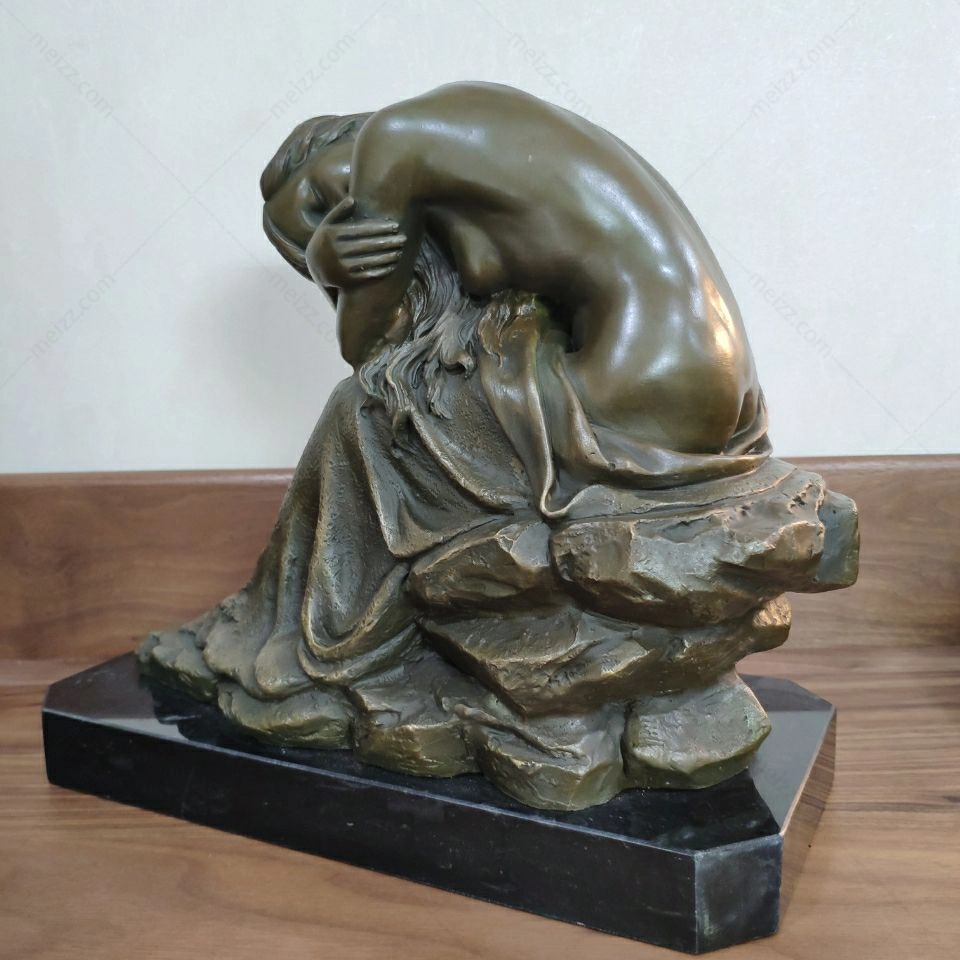 For you kind to know:
We have to confirm the international freight cost depending on the package size and weight , so that we can quote you the final price. Please contact us before place an order. We are always on your service. We can customize the color and size as you want.
Except personal order, wholesale, dealer are welcome to inquiry from us. We supply goods with high quality and good price. And there are thousands of types for you choose from.