Bodhi Bracelet
Item No: BUDA-079
Size: 6 mm in diameter
Material: wood
Color: Same as Picture
Usage: suitable for home decoration, or placed in shop mall, office, or gift for friends and so on. A good collection for king kong lover.
Bodhi Bracelet
This is buddha bodhi bracelet. Pure natural white linden root bracelets are usually strung together by dozens of linden root beads of different sizes. There are many small holes on the surface of the linden root beads, and each bead is unique. This kind of bracelet is light in texture and comfortable to the touch, and the white beads look white and transparent, very beautiful.
In Buddhist beliefs, wearing a pure natural white Bodhi root bracelet can help to enhance one's spirituality and inner peace, and it can also help people eliminate worries and confusion and strengthen faith.
In conclusion, the pure natural white Buddha Power Bracelet is not only a beautiful Buddhist bracelet, but also an important item in Buddhist beliefs. Wearing it can help people strengthen their beliefs, enhance their spirituality, and eliminate troubles, and has a positive impact on people's spiritual life.
Size: D 6 mm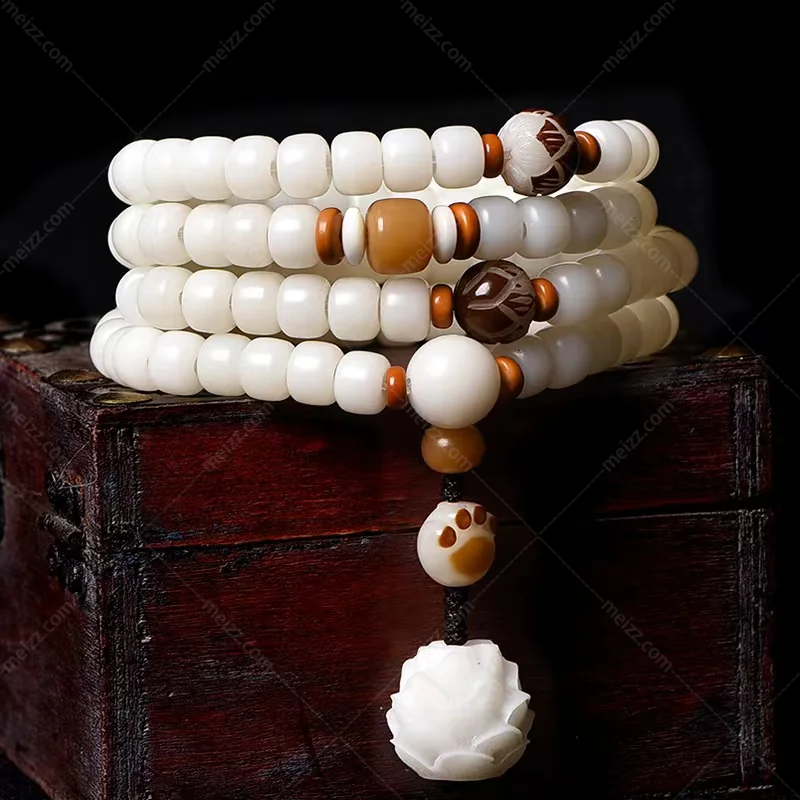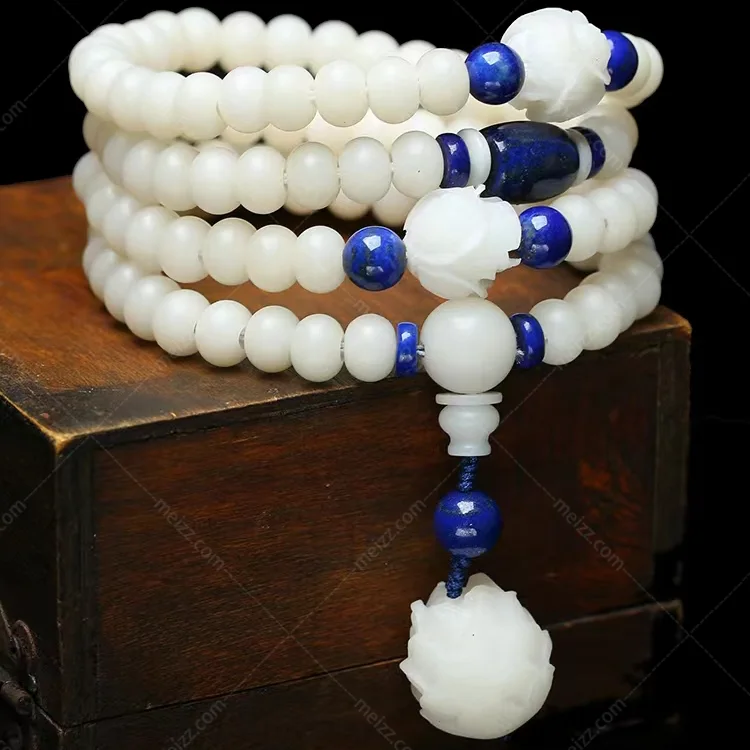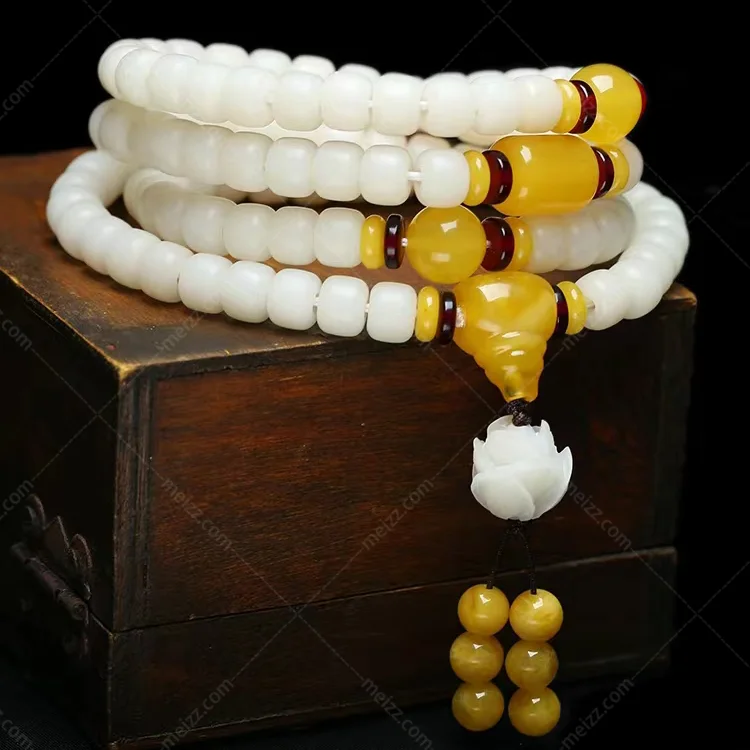 For you kind to know:
1. The freight cost depend on the package size and weight of the statue. Please contact us confirm the freight cost before place an order.
2. We are statue foundry, customize is welcome.