Standing Buddha Statue for Sale
Item No: BUDA-076
Size: 28 cm in height
Material: Brass
Color: as picture or requested
Usage: suitable for home decoration, or placed in shop mall, office, or gift for friends and so on. A good collection for king kong lover.
Standing Buddha Statue for Sale
The standing buddha statue for sale is Ksitigarbha Bodhisattva. The Ksitigarbha Bodhisattva Statue are dressed in monks' cassocks, holding a jewel in the left hand and a tin staff in the right. Tin rod: It is a prop that a bhikkhu should carry when he travels, and it is one of the eighteen things of a bhikkhu.
Sculptors need to consider many details, including the Buddha statue's posture, facial expressions, handheld utensils, and clothing. Through techniques such as engraving, cutting and polishing, they create an exquisite work of art, which makes people who believe in Buddhism admire and feel the peace of mind.
Size: 8.5*8.5*22 cm 11*11*28cm  15*15*38cm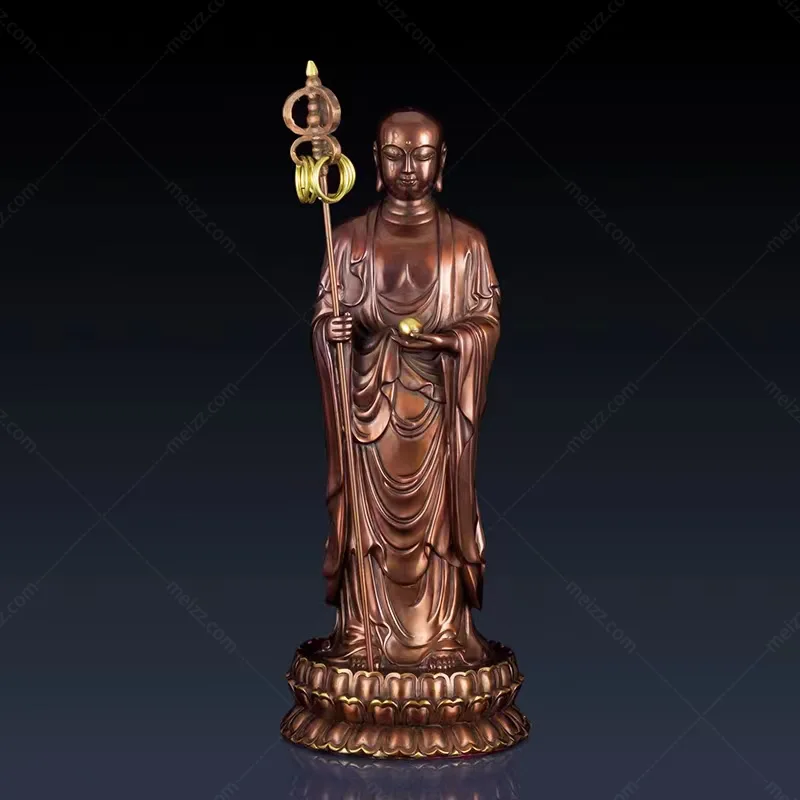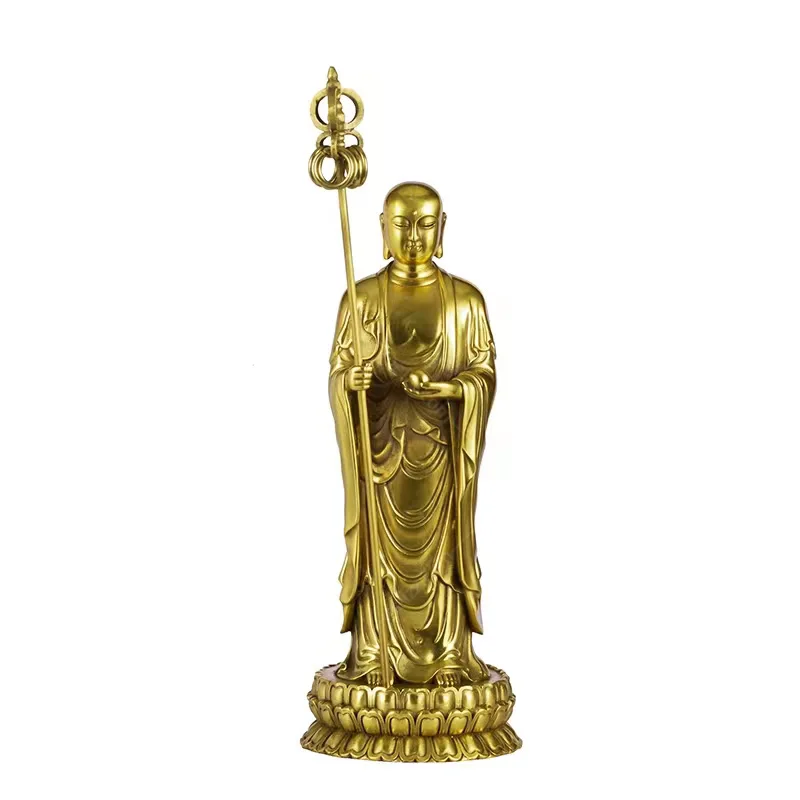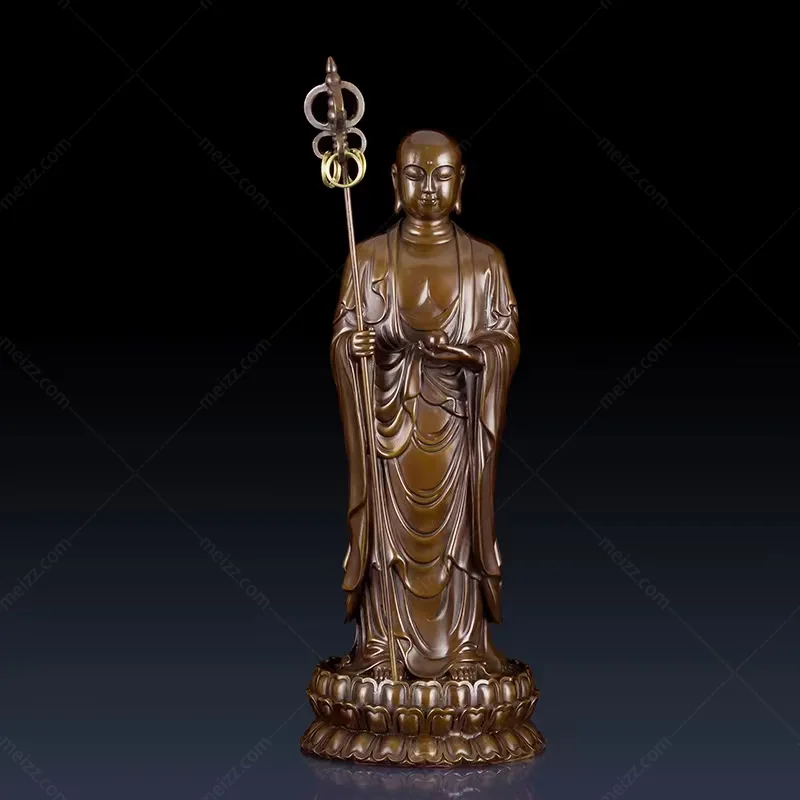 For you kind to know:
1. The freight cost depend on the package size and weight of the statue. Please contact us confirm the freight cost before place an order.
2. We are statue factory, customization is welcome.