Buddhist Sound Bowl
Item No: BUDA-010
Size:4/5/6/7 inch
Material: bronze
Color: Same as Picture
Usage: suitable for home decor, or placed in shop mall, office, or gift for friends and so on.
Buddhist Sound Bowl
This bronze buddhist sound bowl is an important ritual and meditation tool with profound religious and cultural significance. They are made of copper and come in different sizes, each with its own specific tone and purpose.
In Buddhist temples and practice venues, bronze chimes are often used for rituals, meditation, and religious music performances to help believers enter a state of meditation, purify their souls, and achieve spiritual awakening.
The dimensions of copper chimes are usually 4, 5, 6, or 7 inches. Each size represents different pitches and frequencies, and these tones are related to Buddhist teachings and beliefs. Each chime is a pair, usually consisting of a main chime and an auxiliary chime.
There is a slight difference in the pitch of the main and auxiliary chimes, and when they are struck together, they produce a harmonious sound.
The production of Buddhist Meditation Bowl usually requires experienced craftsmen who choose high-quality copper materials and use traditional manual methods to make them. These copper chimes usually have a circular or square shape, a smooth surface, and are adorned with exquisite patterns or Buddhist scriptures around them.
These decorations not only enhance the beauty of copper chimes, but also convey religious significance.
Size: 4/5/6/7 inch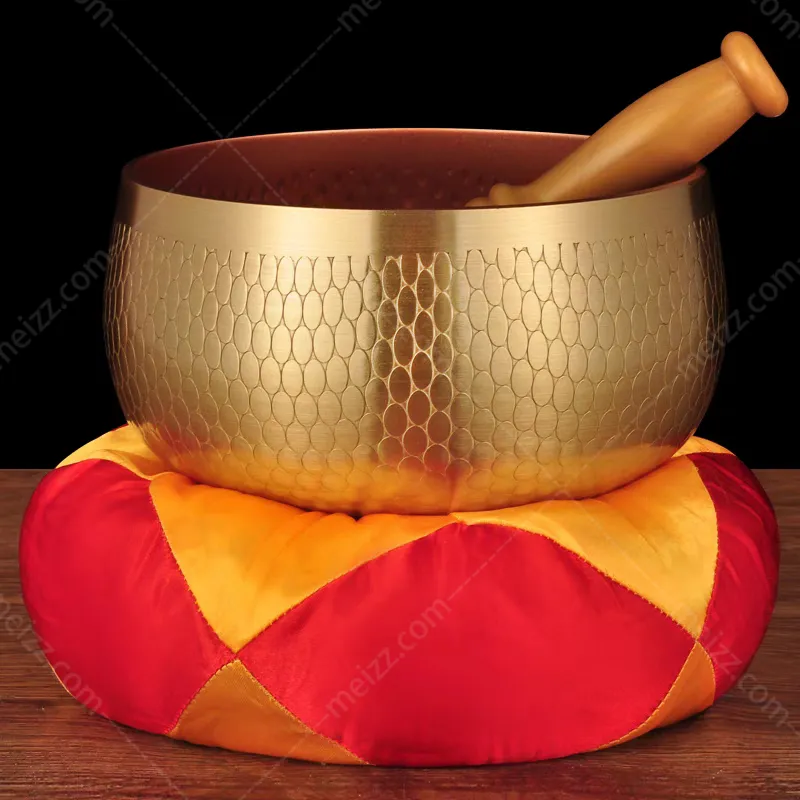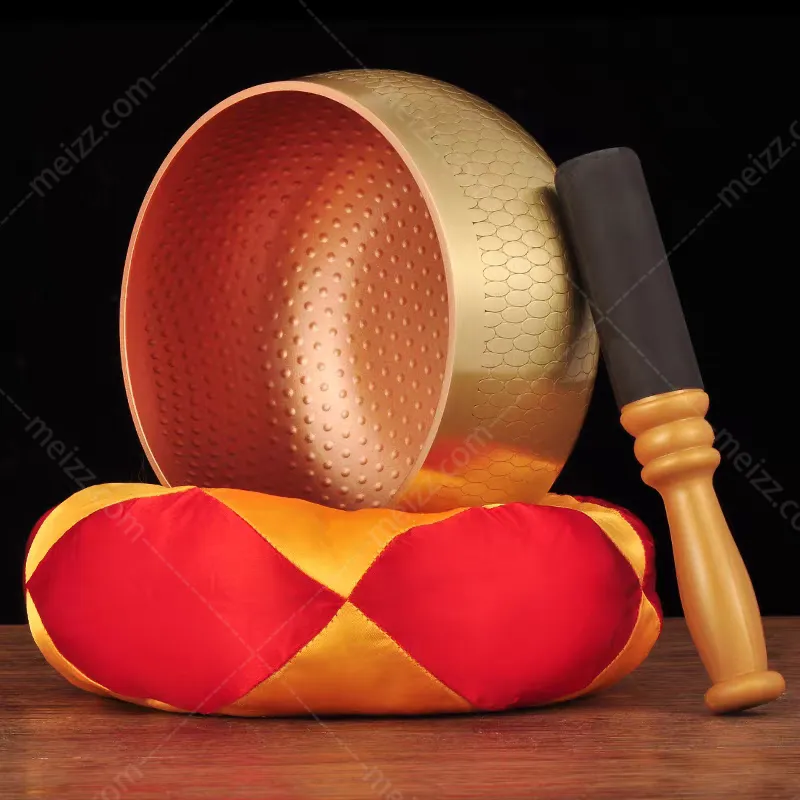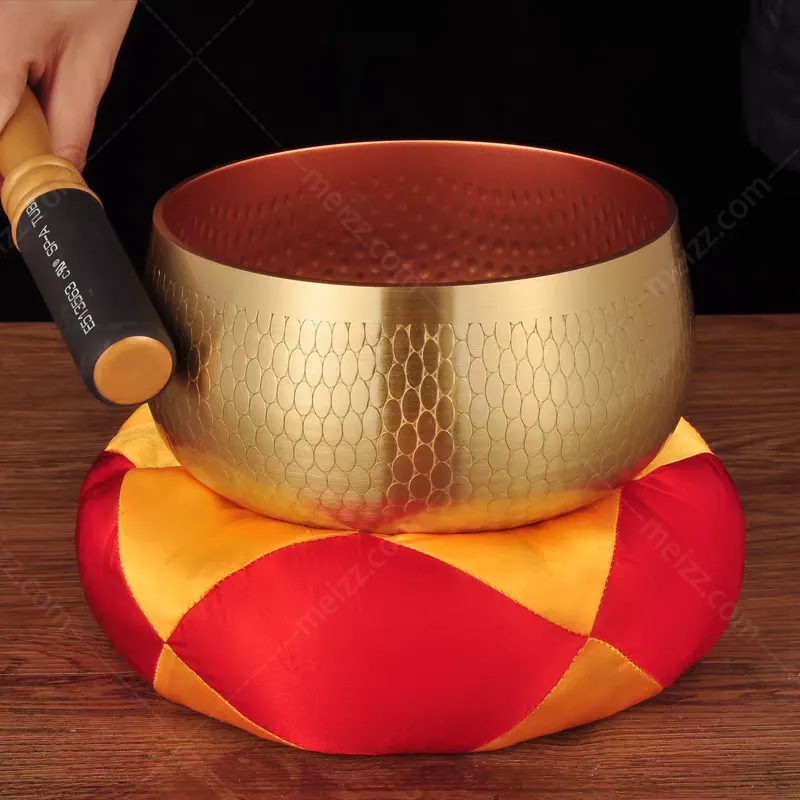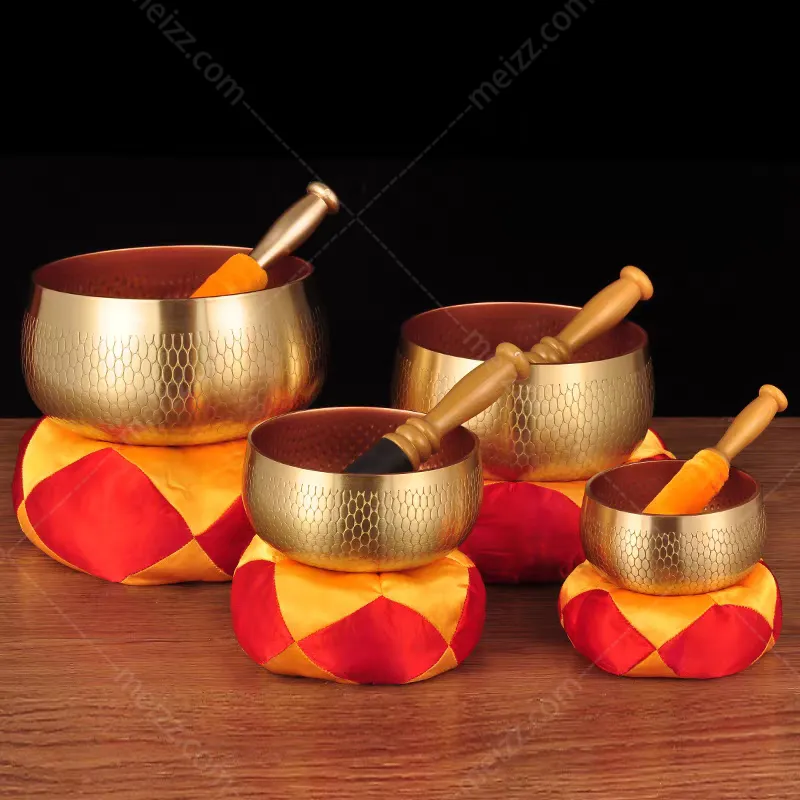 For you kind to know:
1. The freight cost depend on the package size and weight of the statue. Please contact us confirm the freight cost before place an order.
2. We are statue factory, customization is welcome.