Meditating Frog Statue
Item No: FROG-019
Size:22*13*21cm
Material: bronze
Color: Same as Picture
Professional packing: We take extra care in safely packing our fragile items to ensure safe delivery.
Leading time: Ready to ship
Service: Size and color can be done as requested,custom is available, 3D design and printing, door to door delivery, free taxes.

Meditating Frog Statue
This meditating frog statue is a unique and captivating artwork that captures the peaceful and meditative moments of a frog through exquisite bronze craftsmanship. The details and design of this sculpture are amazing.
The frog sat cross legged, as if firmly meditating or meditating. The body lines of the frog are smooth and natural, displaying a calm and introspective atmosphere. The bronze material makes the sculpture more sturdy and timeless.
The frog closed its eyes, and this detail gave the sculpture deeper meaning. It seems to be listening attentively to its inner voice, seeking peace and balance. This frog sculpture conveys a message of meditation, introspection, and peace, making people feel a sense of tranquility and inspiration in their busy lives.
This sculpture is an ideal home decoration that can be easily placed in the study, living room, office, or any place you think is suitable. It will add a unique artistic atmosphere to your space and remind you to cherish inner peace and exploration.
Size: 22*13*21cm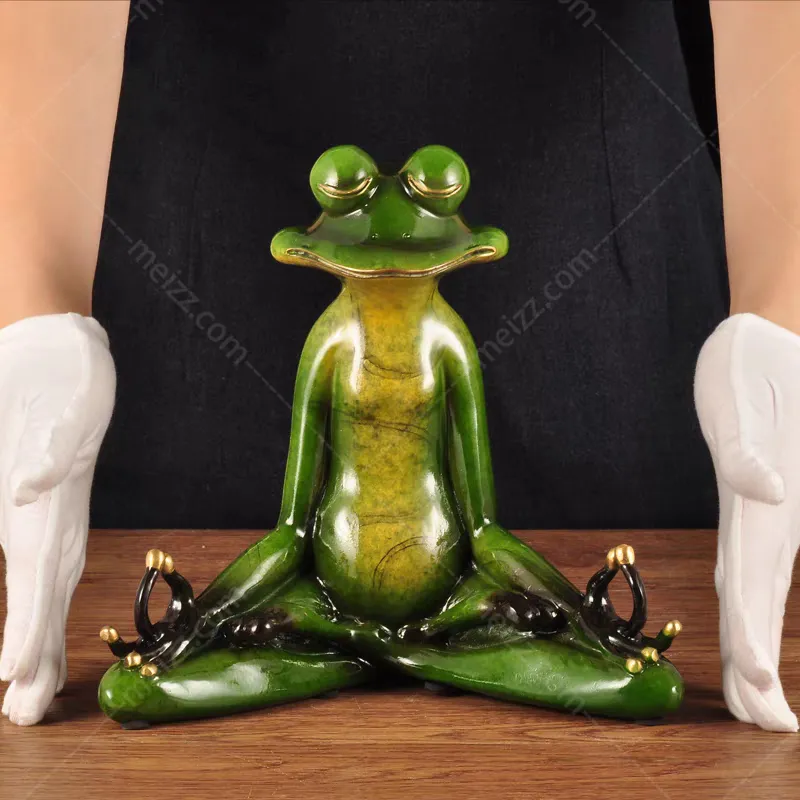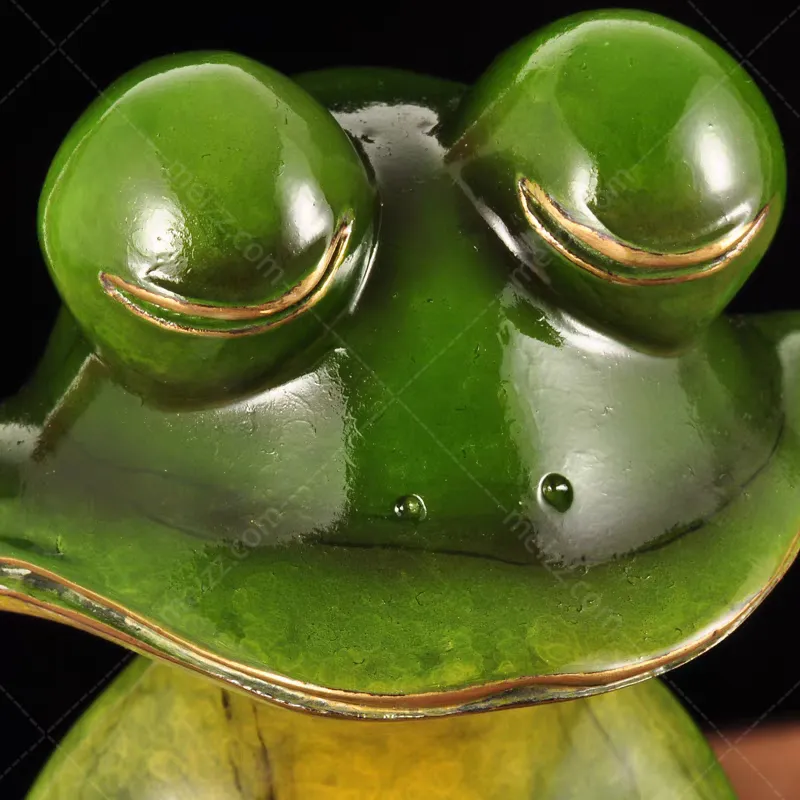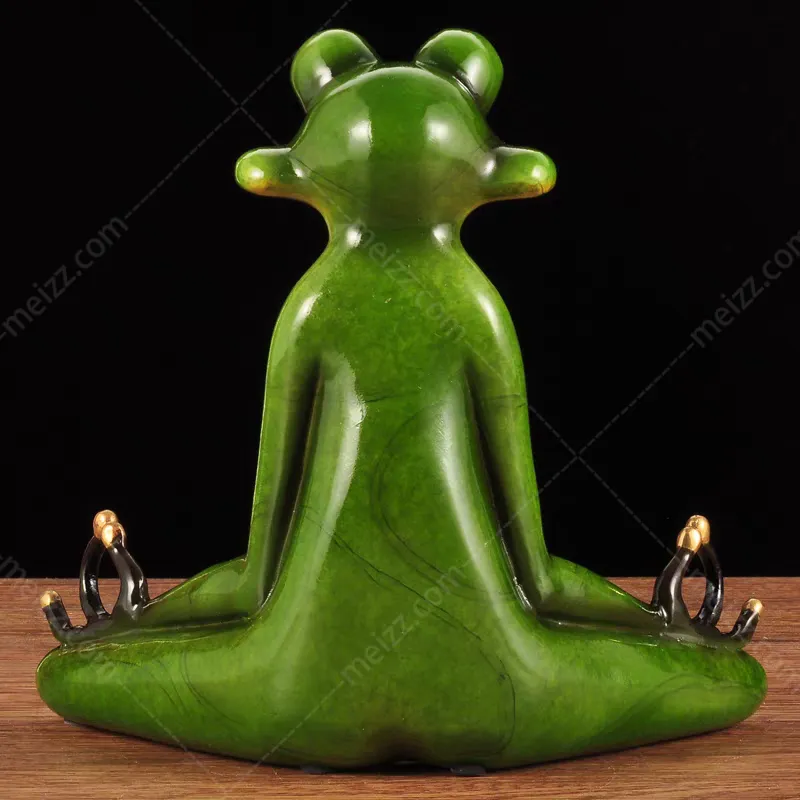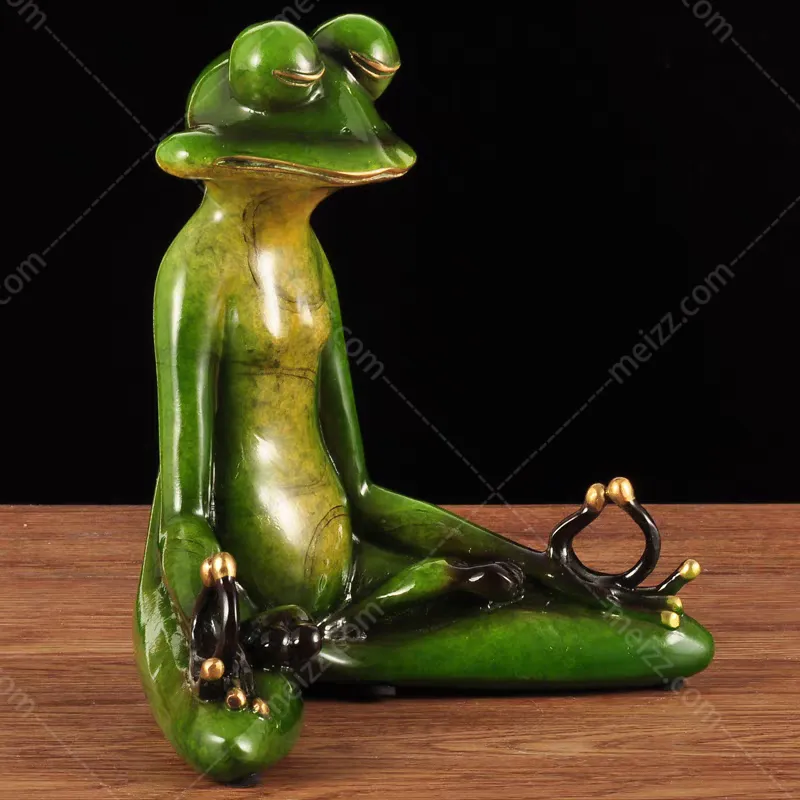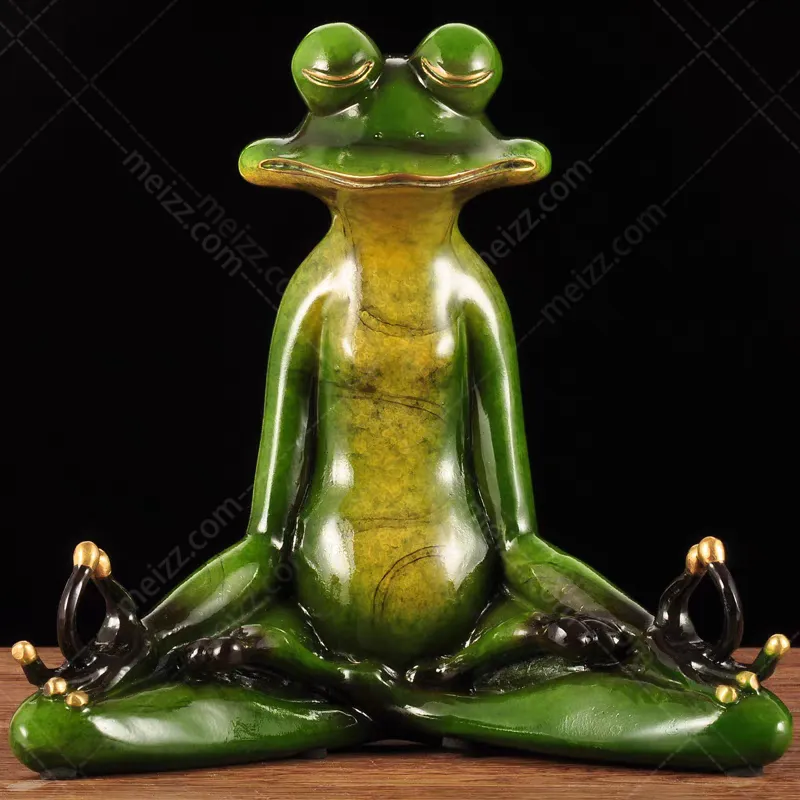 For you kind to know :
1. The freight cost depend on the package size and weight of the statue. Please contact us confirm the freight cost before place an order.
2. We are manufacturer, customization is welcome. We will make the statue suitable for your environment.