Rock Water Features Landscaping
Item No: FOUN-022
Size: 145cm in height
Material: Sandstone
Color: Same as Picture
Usage: suitable for home decoration, or placed in shop mall, office, garden, or gift for friends and so on.
Rock Water Features Landscaping
This is the rock water features landscaping. The design is unique and refreshing. The tall pot in the center of the fountain cleverly hollows out a landscape, with undulating peaks, small bridges, flowing water, and quiet little monks, making people feel like they are in landscape painting.
The water flowing down from the top of the pottery pot continuously forms a beautiful water curtain, which makes people intoxicated.
In the landscape, there is also an elephant walking upward, which seems particularly mysterious and moving. The natural and smooth lines of the elephant's body, coupled with its delicate and realistic shape, give a sense of crossing time and space. The cypress tree behind the elephant shows the strength of natural vitality.
In addition, the crystal balls rolling on both sides of the mountain peak are also one of the highlights of landscape creation. The sparkling crystal ball brightens people's eyes, like a mysterious and beautiful fairy tale world.
Size: 145*70*42 cm 185*80*50 cm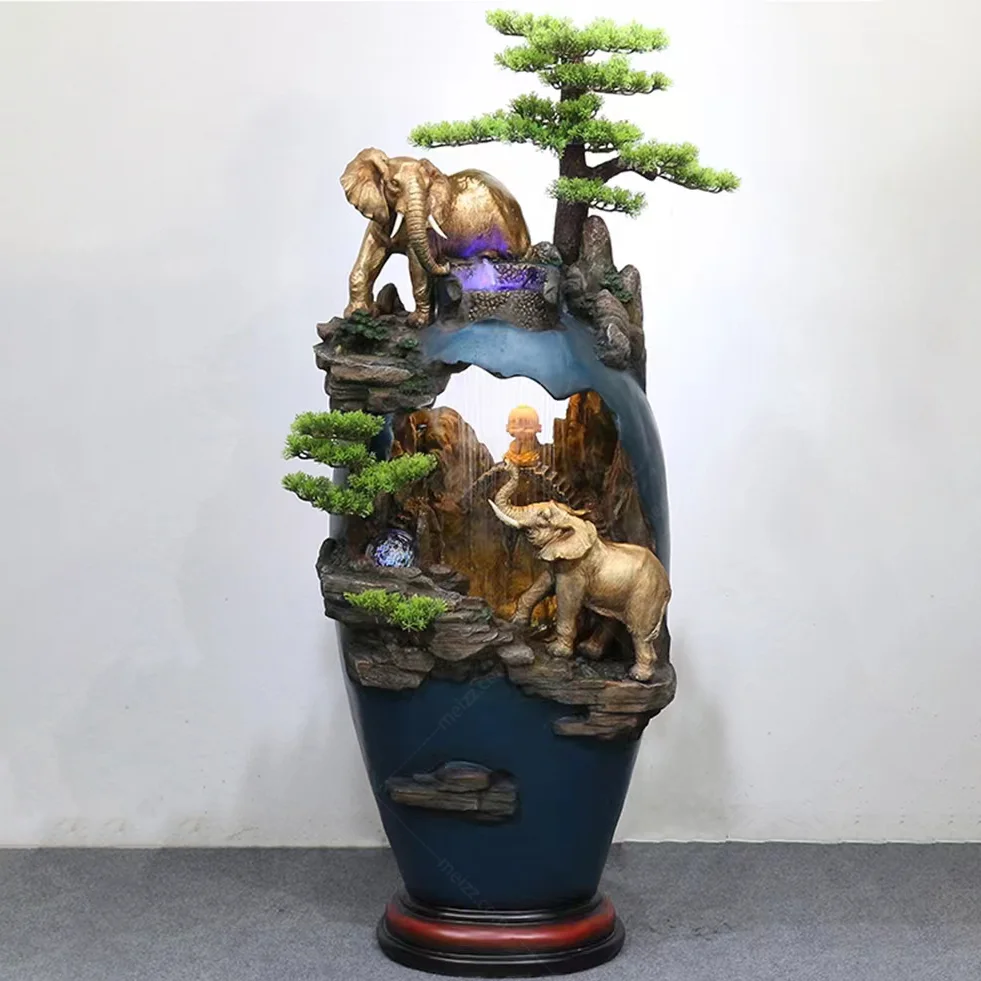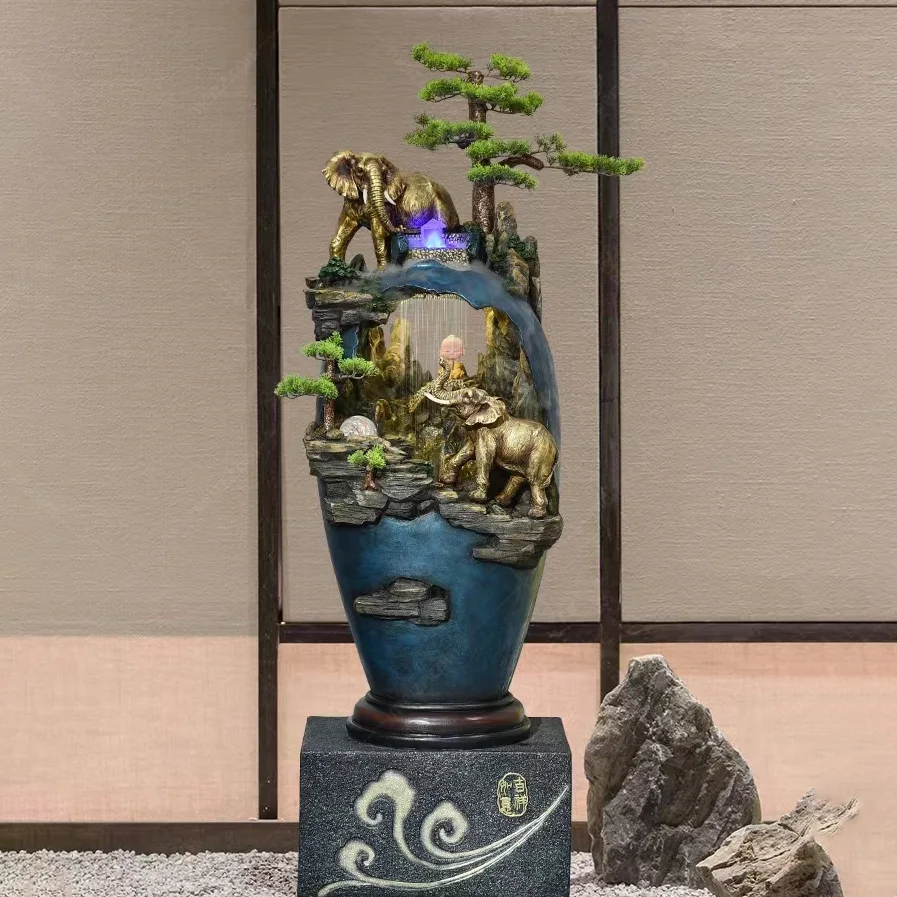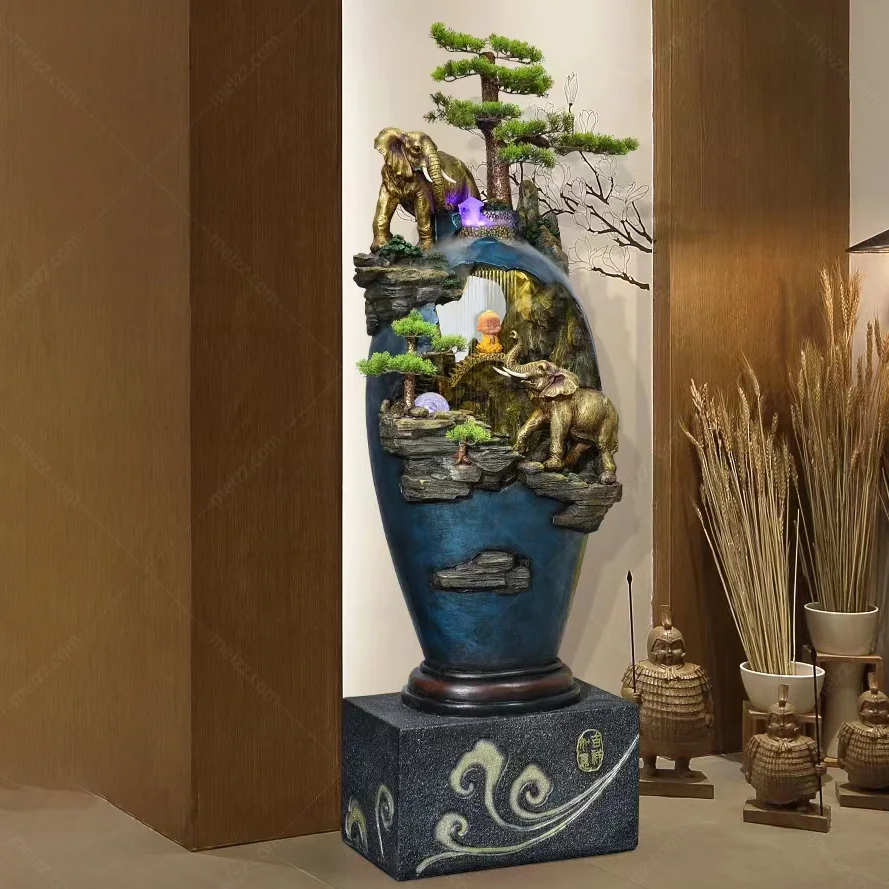 For you kind to know:
1. The freight cost depend on the package size and weight of the statue. Please contact us confirm the freight cost before place an order.
2. We are statue factory, customization is welcome.