Waterfalls Ponds Landscaping
Item No: FOUN-017
Size: 133 cm in height
Material: Resin
Color: Same as Picture
Usage: suitable for home decoration, or placed in shop mall, office, garden, or gift for friends and so on.
Waterfalls Ponds Landscaping
This is the waterfalls ponds landscaping. Zen Fountain is a kind of artwork with water and natural elements as the main design elements. It is usually used to create a peaceful and relaxed atmosphere, allowing people to stay away from the noise and pressure of the city and enjoy the beauty of nature.
This Zen fountain takes on the shape of a C-shaped tree stump, with two pots in it. Water flows out of the pots and slowly flows along the tree trunk into a pool shaped like a tree stump. The sound of the water flowing through the fountain is very soft and melodious. And bringing a sense of tranquility and relaxation.
There is also a wood-like water wheel in the pool, on which a pottery pot is placed. When the water from the pottery pot flows onto the wheel, it will cause the water wheel to rotate, creating a beautiful landscape effect. The design of the entire Zen Fountain is very simple and natural.
It not only provides a visual aesthetic feeling, but also allowing people to deeply feel the energy and atmosphere brought by natural elements such as water, wood, and ceramics. This design allows people to feel the beauty and energy of nature in their daily lives, alleviate stress and anxiety in life. And improve the quality of life and happiness.
Size: 133*72*59cm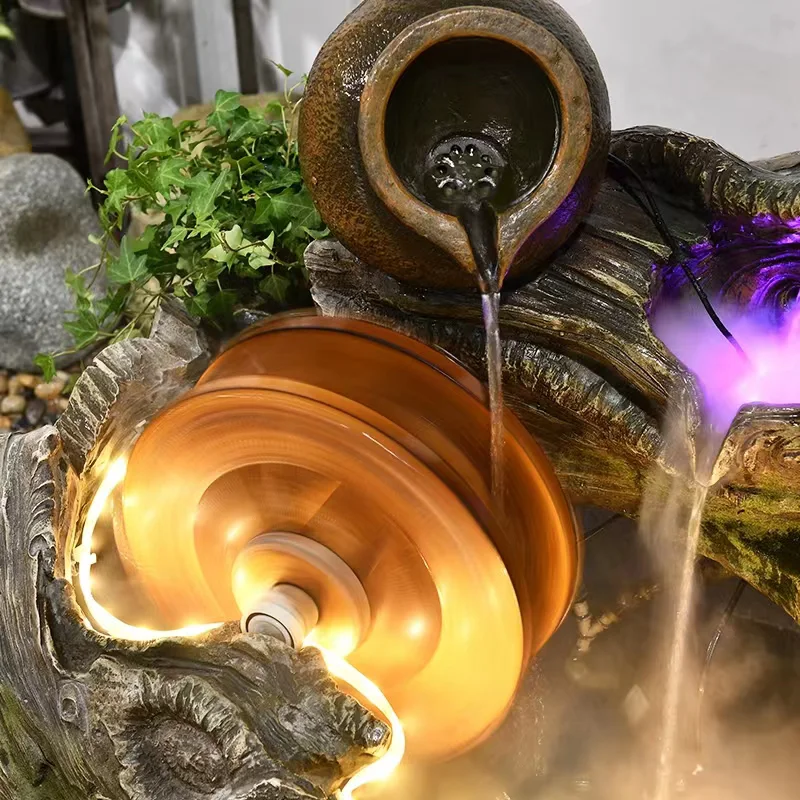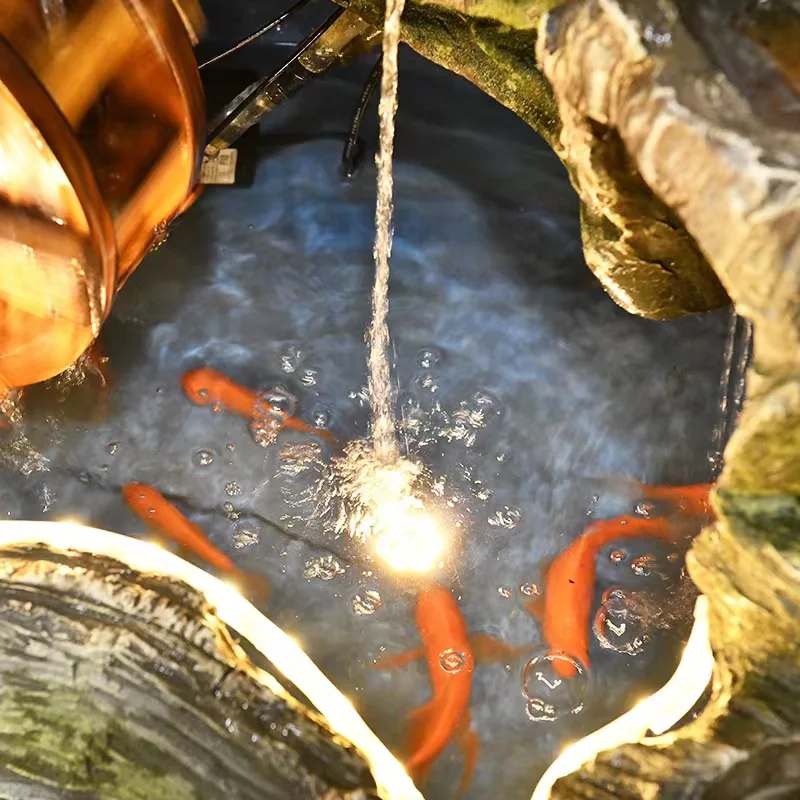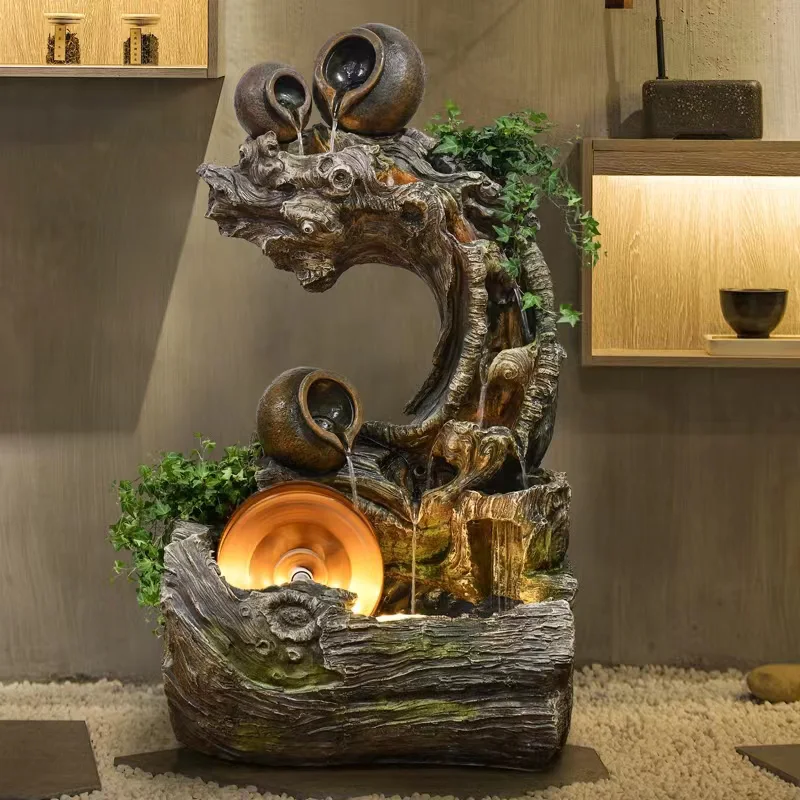 For you kind to know:
1. The freight cost depend on the package size and weight of the statue. Please contact us confirm the freight cost before place an order.
2. We are statue factory, customization is welcome.