Seven Candle Stand
Item No: BUDA-018
Size:25*23*26cm
Material: bronze
Color: Same as Picture
Usage: suitable for home decor, or placed in shop mall, office, or gift for friends and so on.
Seven Candle Stand
This bronze seven candle stand is a charming and exquisite decorative artwork that stands out with its unique design and exquisite craftsmanship.
The core part of this candlestick is a higher main candlestick located in the center, which plays a leading role in the overall design. The main candlestick is made of copper and has an impressive metallic luster, exuding a classical and noble atmosphere. Its height makes it the focal point of the entire candlestick, making people unable to help but be attracted.
Below the main candlestick, there are six exquisite flower shape candlesticks surrounding it. Each candlestick has a unique flower decoration, adding to the overall artistic beauty. These small candlesticks symbolize the seven stars and are also one of the auspicious symbols in traditional Chinese culture. Their exquisite design adds a romantic and palace style to the candlestick.
The design of the copper seven star candlestick is a model that combines traditional and modern elements. It combines ancient copper materials with exquisite craftsmanship to create a work of art that combines historical heritage with modern charm.
This candlestick can not only be used to light candles, but can also be placed as an ornament on the dining table, living room, or study, adding a lot of color to the environment.
Size: 25*23*26cm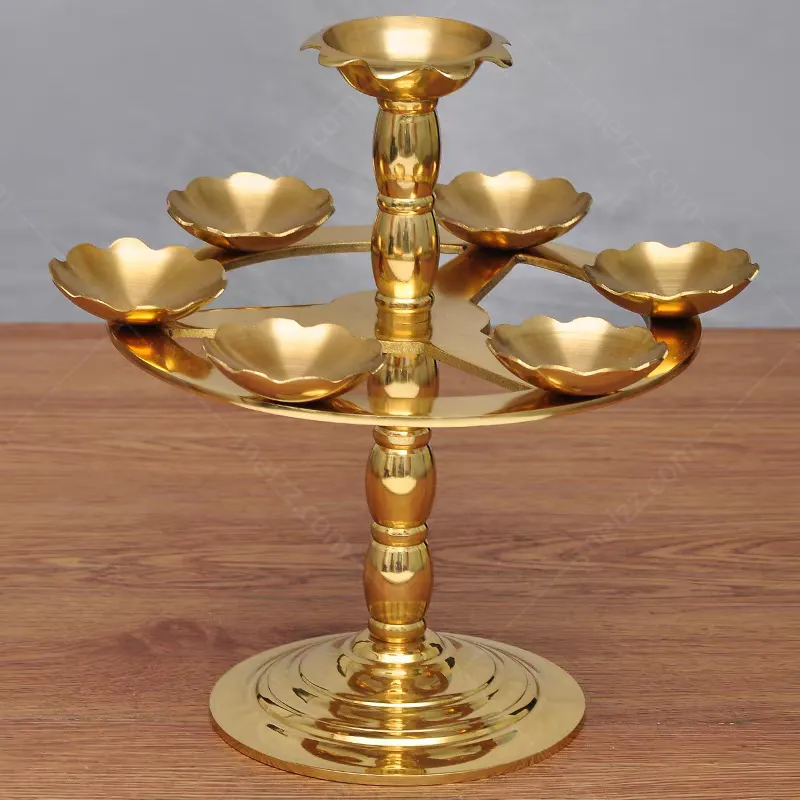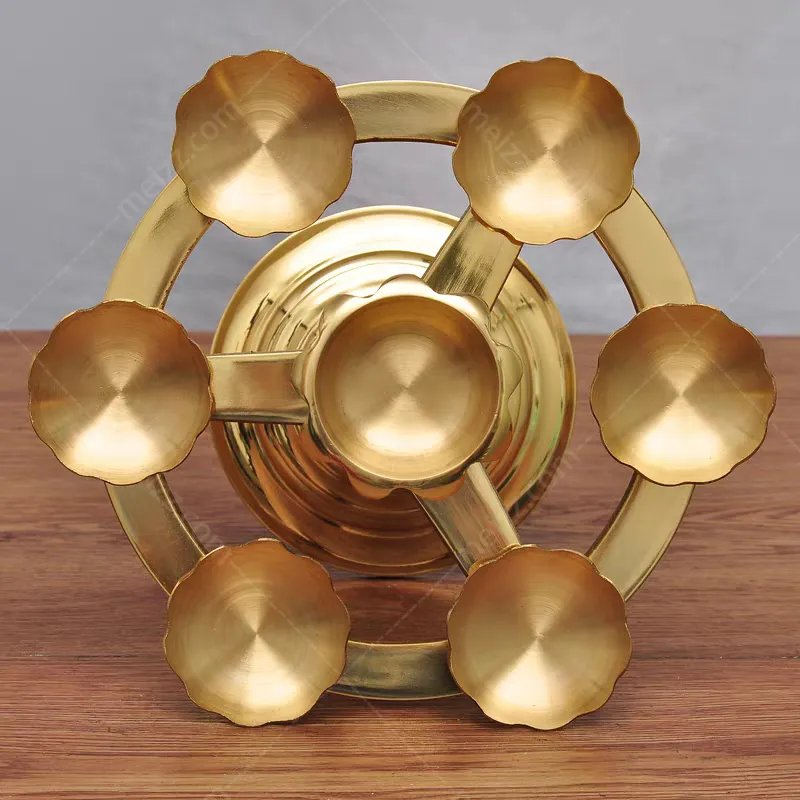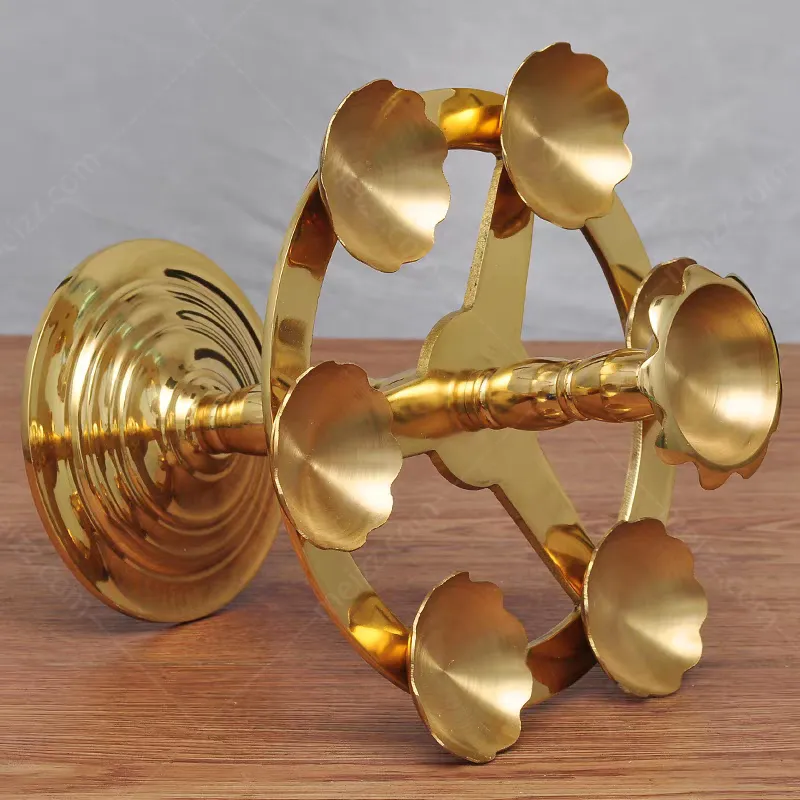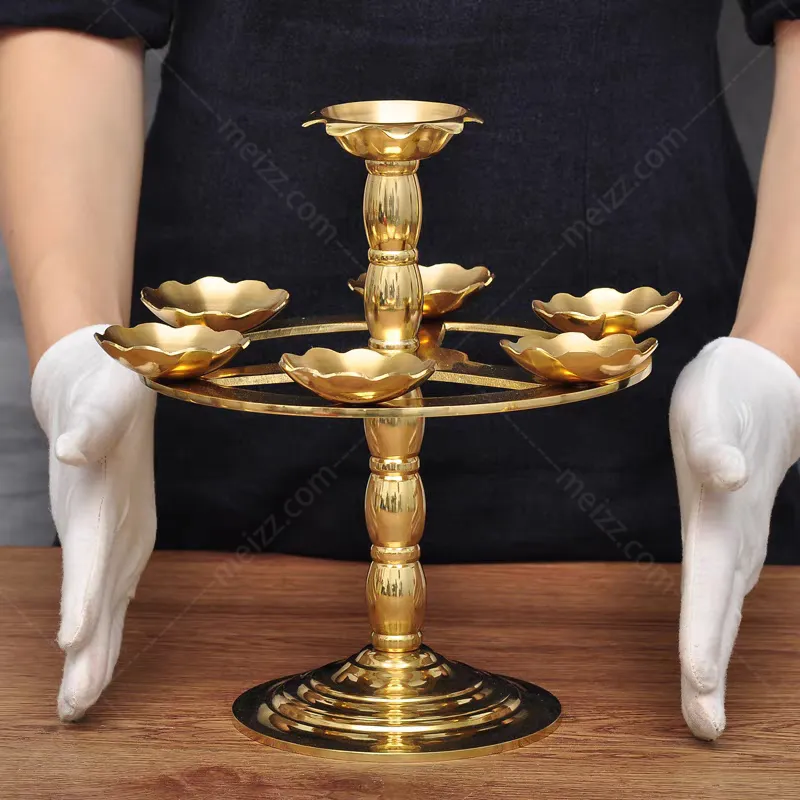 For you kind to know:
1. The freight cost depend on the package size and weight of the statue. Please contact us confirm the freight cost before place an order.
2. We are statue factory, customization is welcome.