Garden Bowl Water Feature
Item No: FOUN-025
Size: Diameter:100cm
Material: Sandstone
Color: Same as Picture
Usage: suitable for home decoration, or placed in shop mall, office, garden, or gift for friends and so on.
Garden Bowl Water Feature
This is the garden bowl water feature. This bowl is a modern style fountain, with a unique design that is breathtaking. The entire fountain is a dark black bowl shaped sculpture, with a smooth and delicate bowl body. The water slowly flows out of the center of the bowl and flows around. The sound of the water flowing like a piece of happy music.
This fountain presents the charm of modern art, simple and full of design sense, fully demonstrating the beautiful characteristics of marble materials. Whether in the daytime or at night, this fountain can bring people wonderful visual enjoyment and unlimited imagination space. It is not only a beautiful scenery line in the city, but also an ideal place for people to relax and experience artistic charm.
Size: 40*40*16 cm 50*50*20 cm  60*60*20 cm   70*70*22 cm   80*80*26 cm   90*90*30 cm  100*100*40 cm  120*120*46 cm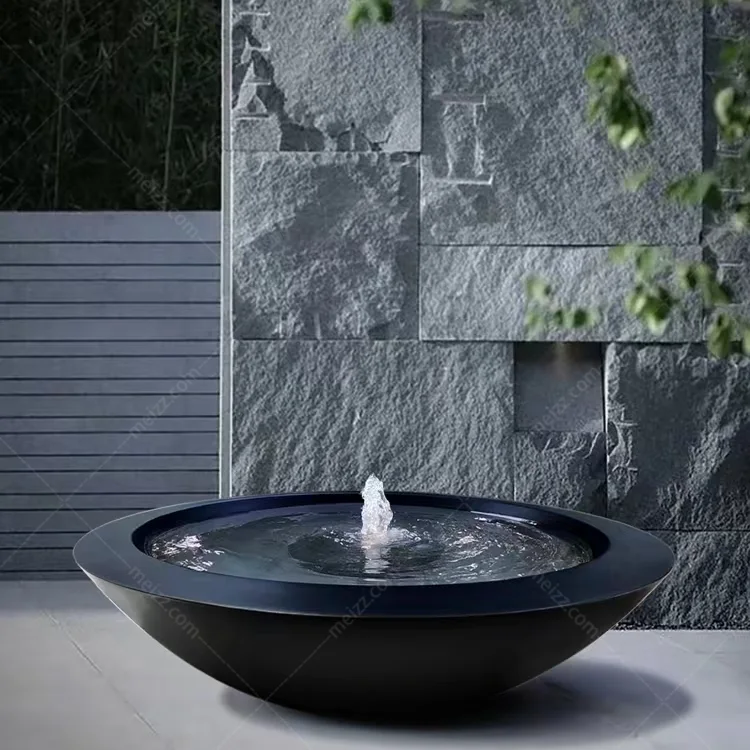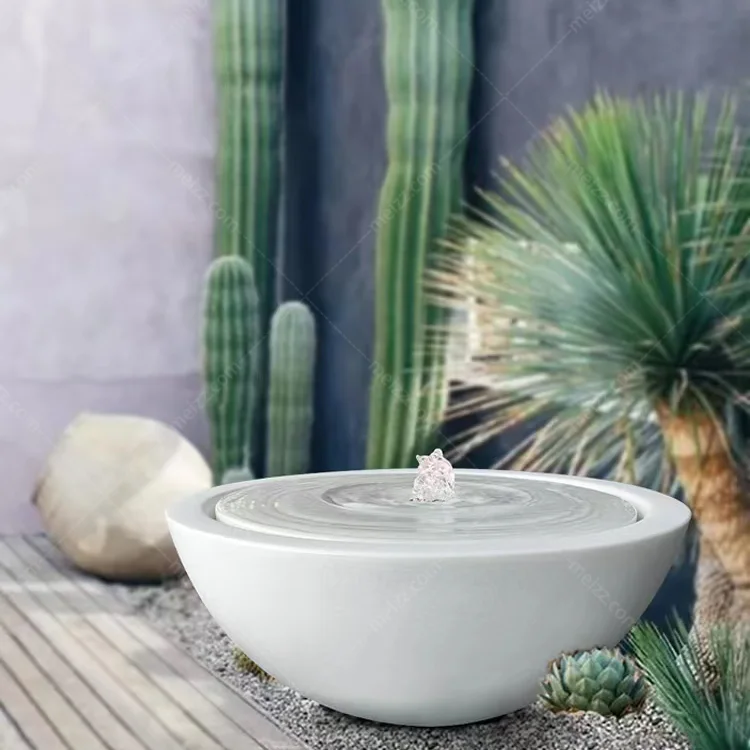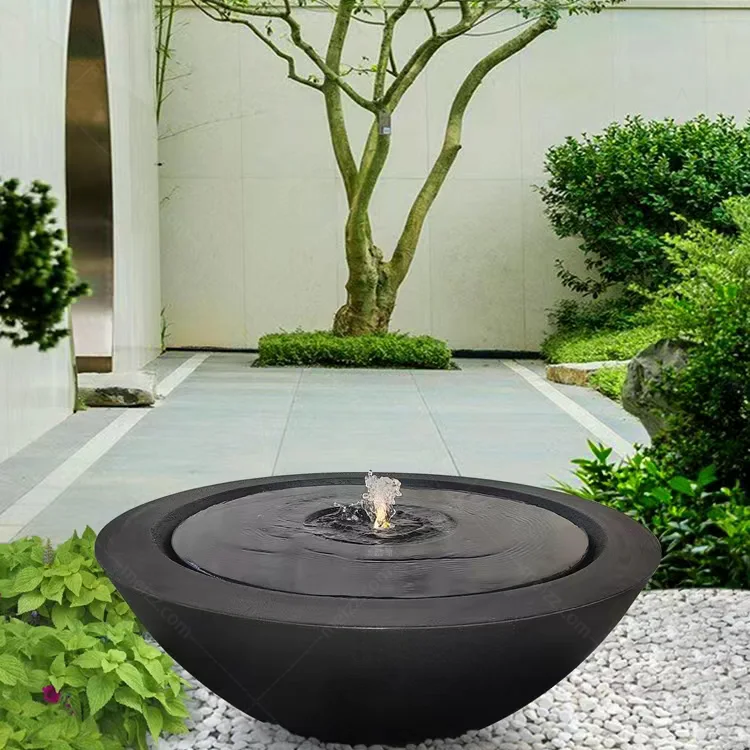 For you kind to know:
1. The freight cost depend on the package size and weight of the statue. Please contact us confirm the freight cost before place an order.
2. We are statue factory, customization is welcome.