Water Fountain Front Yard Landscaping
Item No: FOUN-016
Size: 130 cm in height
Material: Resin
Color: Same as Picture
Usage: suitable for home decoration, or placed in shop mall, office, garden, or gift for friends and so on.
Water Fountain Front Yard Landscaping
This is the water fountain front yard landscaping. Park fountains are a very common landscape design that creates various beautiful  effects through the flow and morphological changes of water. At the bottom of this fountain is a circular pool surrounded by imitation wooden sticks. Above the pool, there is a small pool decorated with marble, forming a layered waterscape.
In addition, there are also simulated wooden stakes and clay pots arranged in the pool, which are staggered to create a highly artistic atmosphere.
Beside the fountain is an antique lighthouse that can illuminate the entire fountain area at night, creating a romantic atmosphere. The shape of the entire fountain is simple and generous, and its structure is reasonable. The sound of running water and the flow pattern of water are very natural.
This fountain can not only provide wonderful visual enjoyment, but also bring a comfortable auditory feeling. It is a very suitable place for leisure and entertainment. Whether in the daytime or at night, it can bring different surprises and emotions to people.
Size: 130*180*110 cm  184*203*110 cm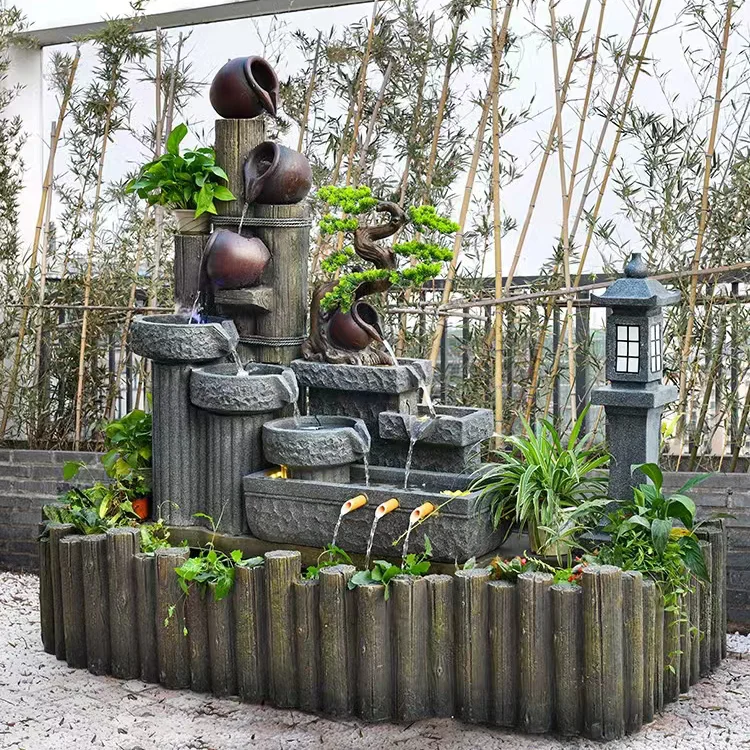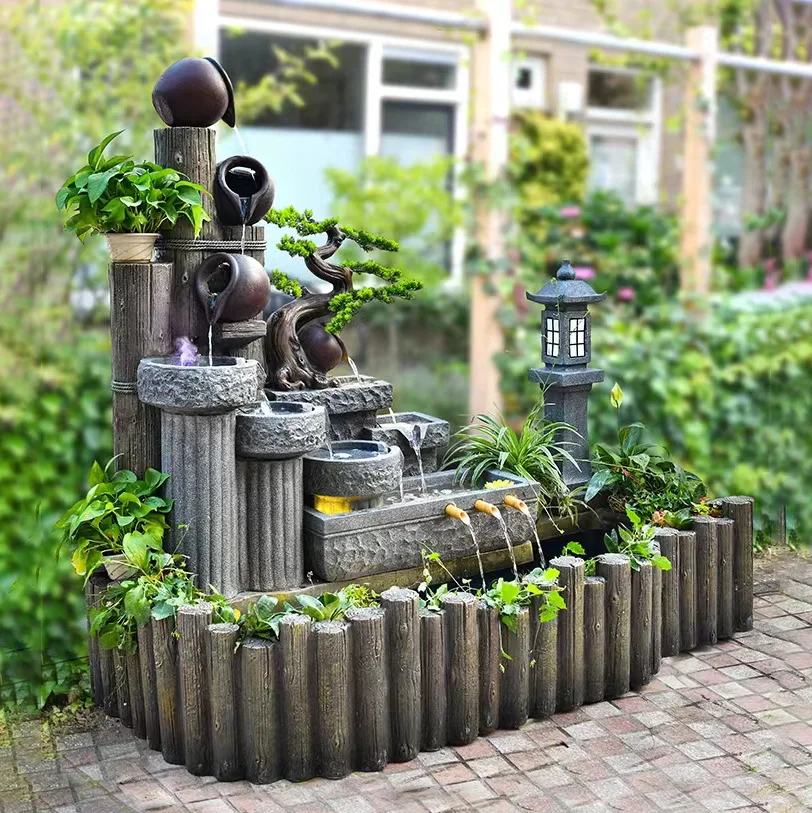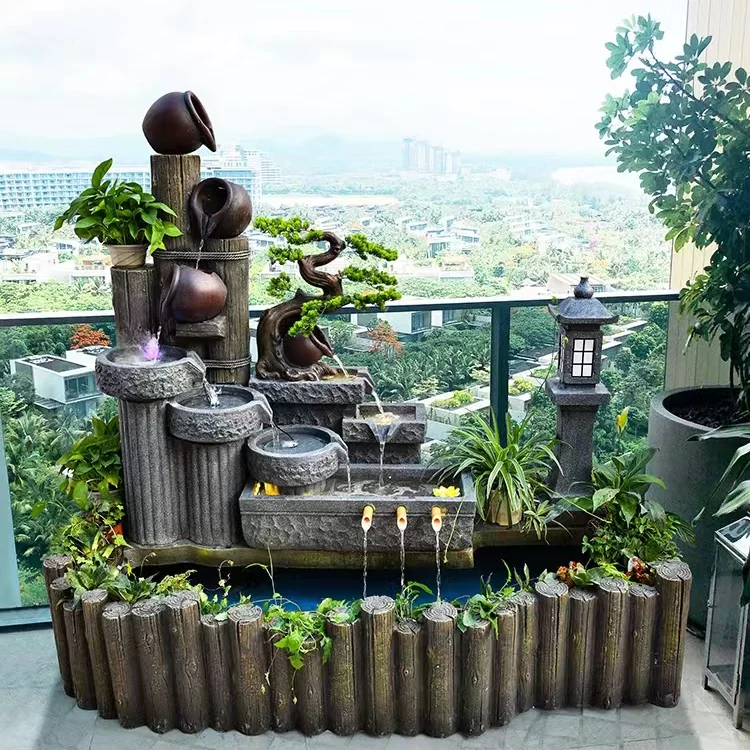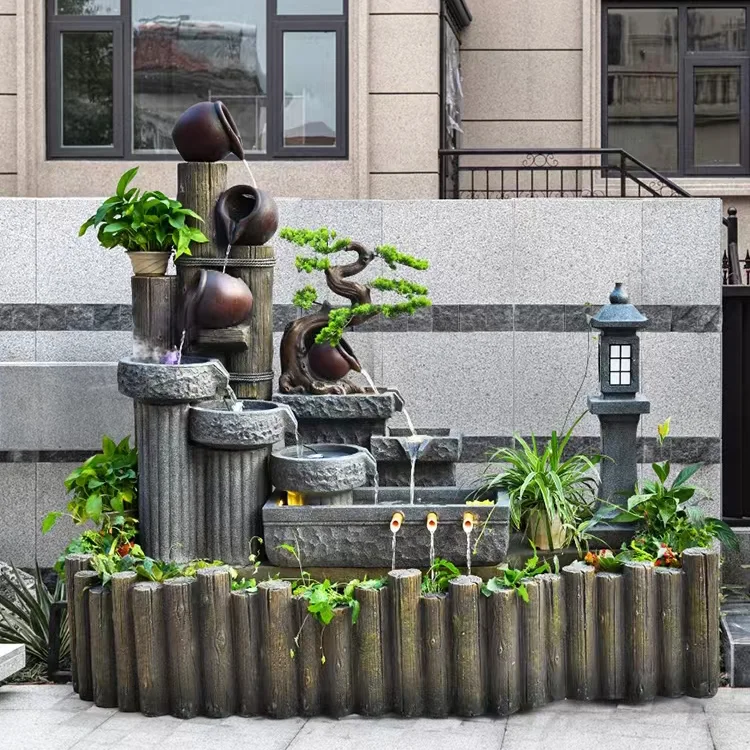 For you kind to know:
1. The freight cost depend on the package size and weight of the statue. Please contact us confirm the freight cost before place an order.
2. We are statue factory, customization is welcome.