Lotus Tabletop Fountain
Item No: FOUN-011
Size: 27 cm in height
Material: Resin
Color: Same as Picture
Usage: suitable for home decoration, or placed in shop mall, office, or gift for friends and so on. A good collection for king kong lover.
Lotus tabletop fountain
This is the lotus tabletop fountain. This is an exquisite tabletop lotus fountain, which includes a leaf shaped pool and a lotus flower. A lotus leaf and a flower petal are placed in the pool, these two elements and the lotus constitute a natural and beautiful scene.
From the top lotus, the water slowly flows out, flowing down the curve of the petals, forming a beautiful flow. This water eventually falls into the pool, forming a vivid and harmonious scene that contrasts with the lotus leaves and petals.
The design inspiration for the entire lotus fountain comes from the lotus flowers in nature. It creates a unique atmosphere through the ingenious integration of flowing water and lotus elements, making people feel like they are in a lotus pond. This is not only an ornament, but also an emotional transmission and artistic expression.
Size: 33.5*23*27cm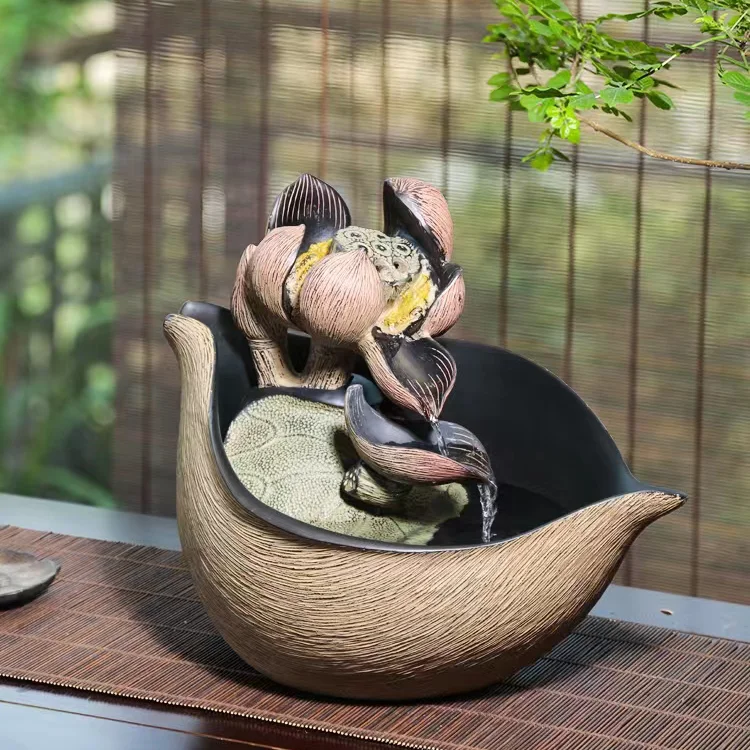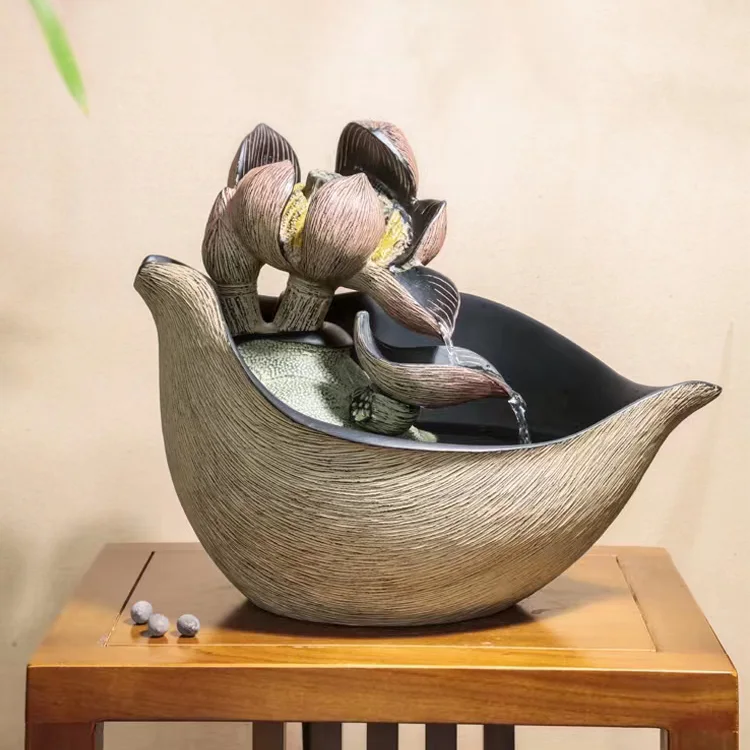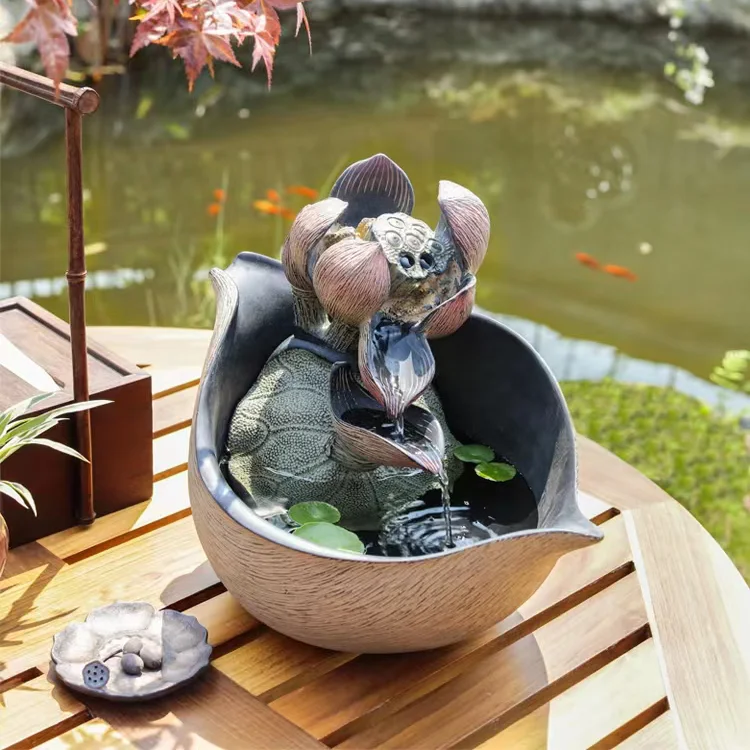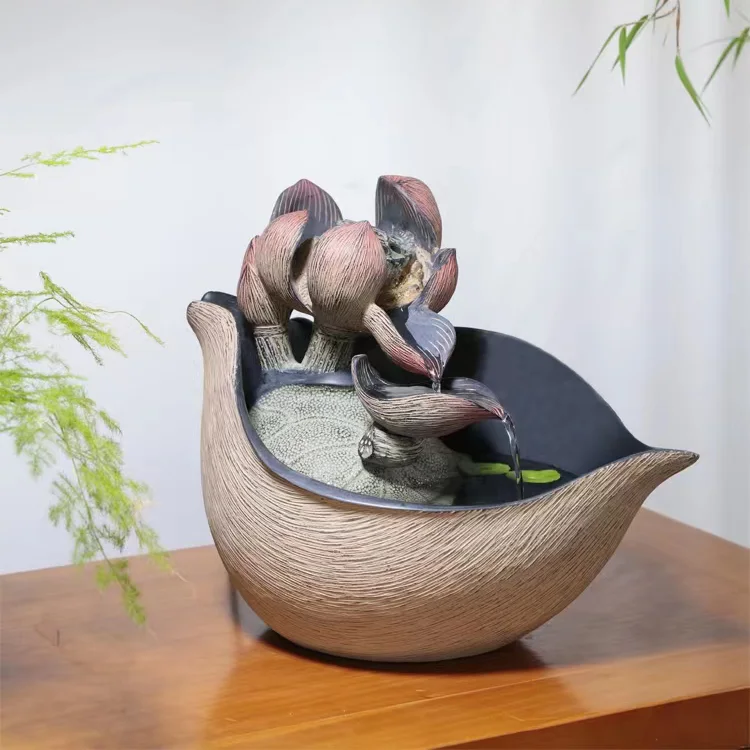 For you kind to know:
1. The freight cost depend on the package size and weight of the statue. Please contact us confirm the freight cost before place an order.
2. We are statue factory, customization is welcome.