Garden Landscape Fountain
Item No: FOUN-019
Size: 120 cm in height
Material: Resin
Color: Same as Picture
Usage: suitable for home decoration, or placed in shop mall, office, garden, or gift for friends and so on.
garden landscape fountain
This is the garden landscape fountain. It is mainly composed of stone pools of different heights, forming a beautiful fountain. The top of the highest is decorated with a pine tree, as if the fountain were integrated into the natural environment.
Starting from the highest pool, the water flows along the pool to the lower pool, creating a visual effect that resembles a drop in water. The design of the entire fountain is made of stone, giving a sense of zen.
The imitation stone lighthouse on the far side is one of the highlights of the entire fountain, which is both a decorative element and a source of fountains. Water gushed from the center of the lighthouse, passed through a brief landslide, and finally fell into the lowest pool.
The entire lighthouse is like a huge stone pillar, with a strong sense of sculpture, making people feel like they are in a mysterious scene in ancient times.
Size: 82*34*34 cm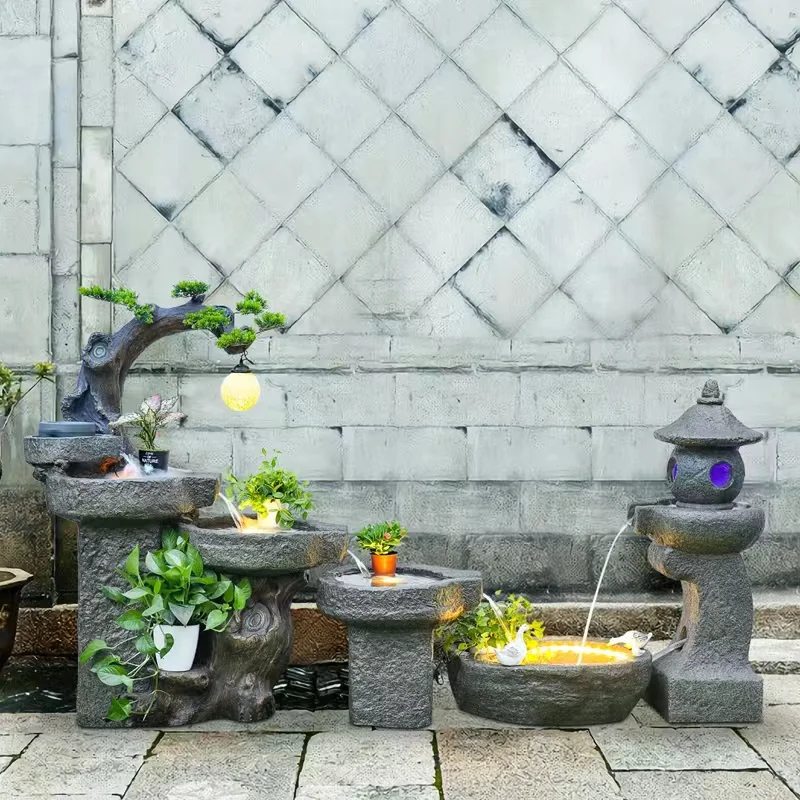 For you kind to know:
1. The freight cost depend on the package size and weight of the statue. Please contact us confirm the freight cost before place an order.
2. We are statue factory, customization is welcome.