Tabletop Buddha Fountain
Item No: FOUN-012
Size: 28 cm in height
Material: Resin
Color: Same as Picture
Usage: suitable for home decoration, or placed in shop mall, office, or gift for friends and so on. A good collection for king kong lover.
Tabletop Buddha Fountain
This is the tabletop buddha fountain. The Zen Buddha desktop fountain is a decoration full of spirituality and artistry. It includes a Buddha statue and a fountain. The water from the fountain slowly flows out of the palm of the Buddha statue, forming a wonderful water curtain.
The statue of Buddha presents a quiet and serene atmosphere, with its demeanor and posture revealing a state of detachment from the mundane world. The palm of the Buddha's hand is raised upward, as if expressing a gesture of welcome and blessing. Water flows from the palm of the Buddha's hand and into the fountain below, creating a peaceful and peaceful atmosphere.
The design inspiration for the desktop fountain of the Zen Buddha statue comes from the Buddhist elements in Eastern culture. It not only has decorative effects, but also is a spiritual enhancement. It can help people find inner peace and tranquility in the hustle and bustle of urban life, purify their souls, cultivate their sentiment, and make people pay more attention to spiritual cultivation.
In short, the Zen Buddha desktop fountain is a beautiful and meaningful artwork that can bring peace and beauty to people.
Size: 20*20*28 cm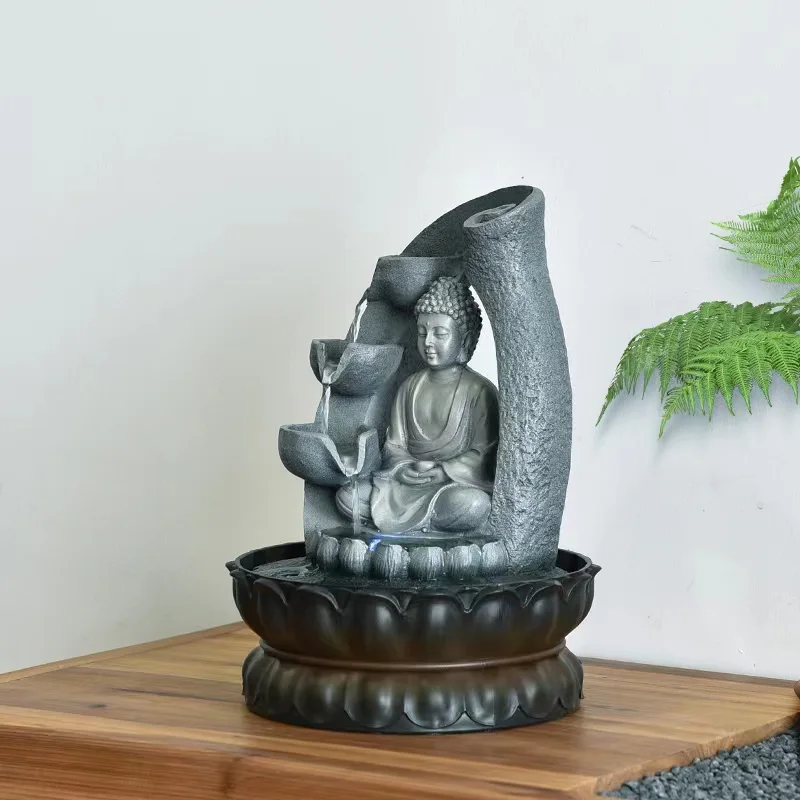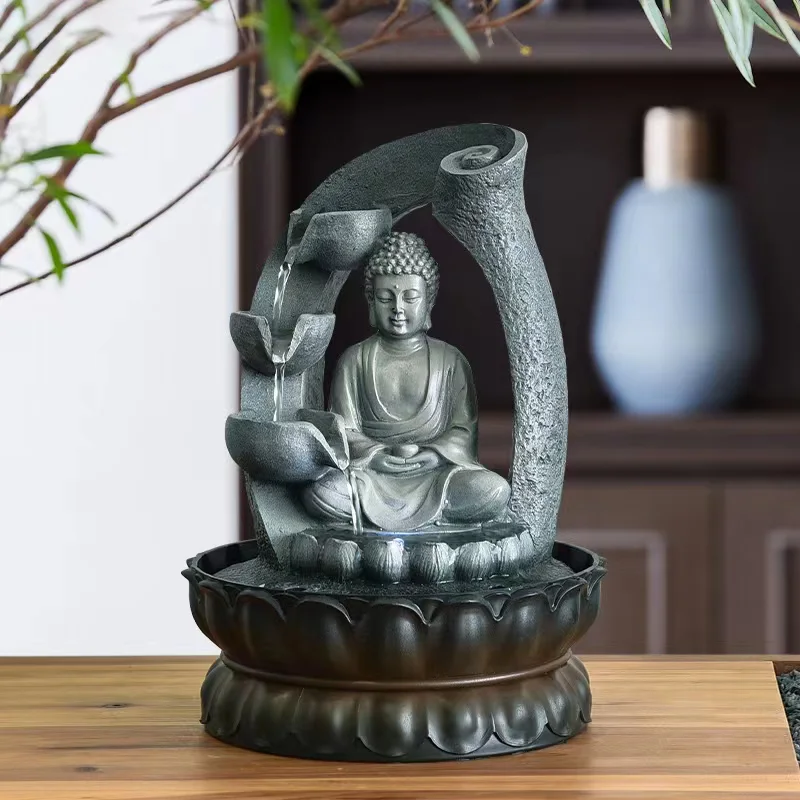 For you kind to know:
1. The freight cost depend on the package size and weight of the statue. Please contact us confirm the freight cost before place an order.
2. We are statue factory, customization is welcome.