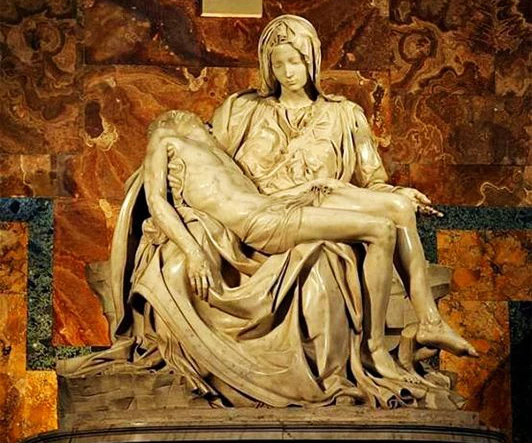 How many famous sculpture in the world do you know? Sculpture refers to the ornamental and commemorative objects carved and shaped for beautifying the city or for commemorative purposes, which have certain meanings, symbols or pictographs. Sculpture is a kind of plastic arts. Many sculptures and statues not only witness the history of mankind, but also attract tourists from all over the world to admire the ingenuity of its craft and the elegance of its shape.
Myron's Discus Thrower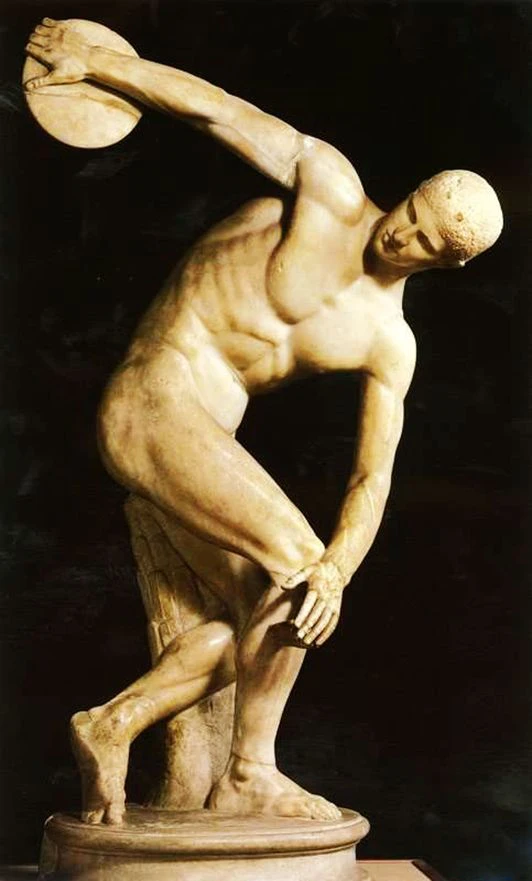 It is about 152 cm high and was originally made of bronze. It was painted by Milon in about 450 BC. The National Museum of Rome, the Vatican Museum and the Terme Museum all have collections. The original work has lost and is now a marble replica.
The statue selects the instantaneous action during the discus throwing process of the athlete. It is the temporary constant state of a series of instantaneous changes before the discus released. The athlete holds the discus with his right hand to the highest point. And his body weight falls on his right foot, his left toe against the ground, and his knee bent into an obtuse angle. The whole body has a sense of tension and elasticity.
The body shape is tense, but in terms of the overall structure and the expression of the head, it gives a calm and stable impression, which is exactly what the classical style pursues.
The Kiss-Famous Sculpture in The World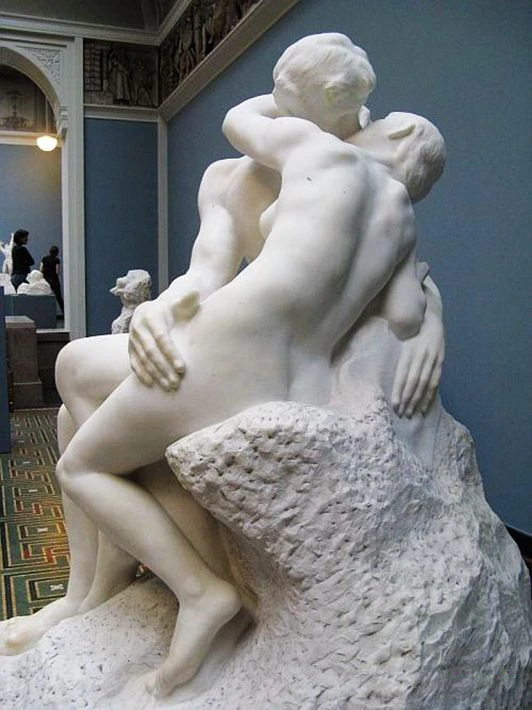 This is a marble sculpture by French sculptor Rodin in 1889. It combines lust and rationalism and produces an artistic work expressing human nature and love.
The Athena Bronze Statue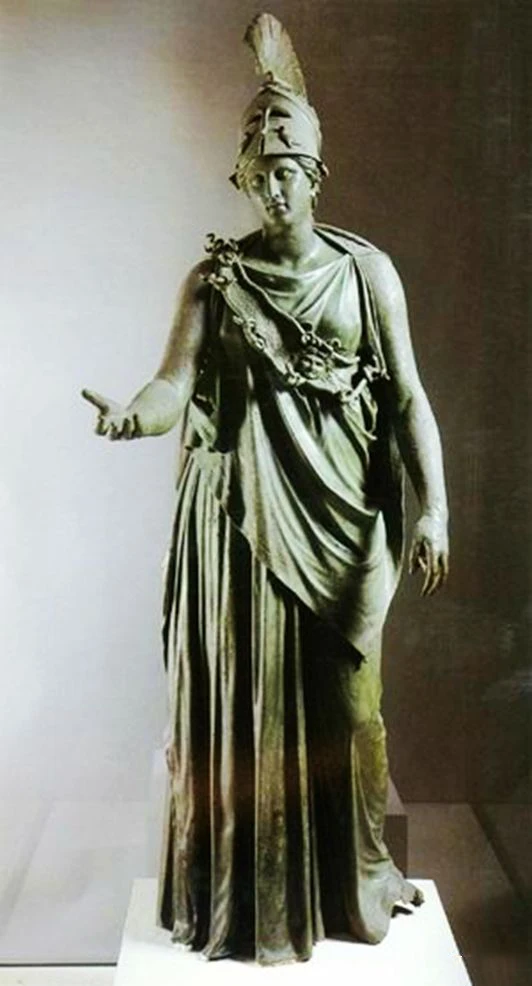 Athena is one of the famous sculpture in the world. Athena is the patron saint of Athens and the goddess of wisdom. It was originally the main statue of the main hall of the Parthenon Temple, with a height of 13 meters. It carved of silver-white marble and partially inlaid with ivory and gold. Unfortunately, it destroyed in the Byzantine Empire. This is a small copy of marble.
She wears a helmet, a Greek style dress, and her breast protector. And armor decorated with snake shaped trimmings and human heads. She bares her arms, and through her thin dress, she can see her beautiful and powerful body; Dress pleats and ornaments make the horizontal and vertical lines more dense and beautiful; Her gestures may be holding a spear and supporting objects. The whole image is full of female tenderness and life, more human nature and less divine, which indicates that art has become secular in the Hellenistic period.