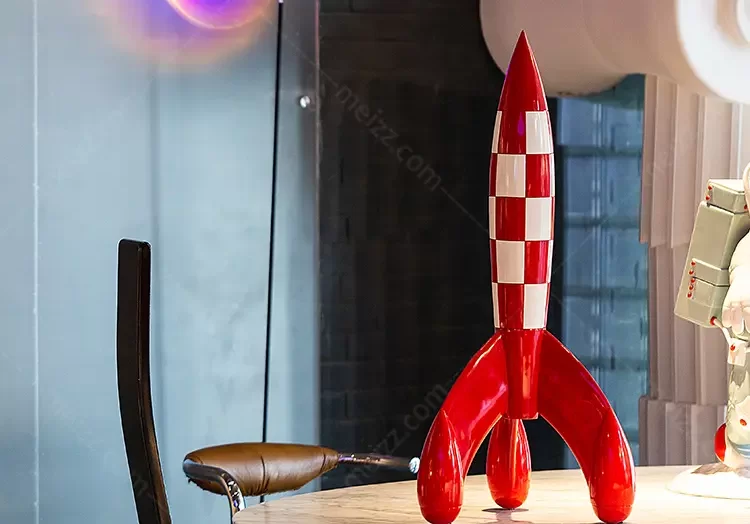 Introduction of rocket ship sculpture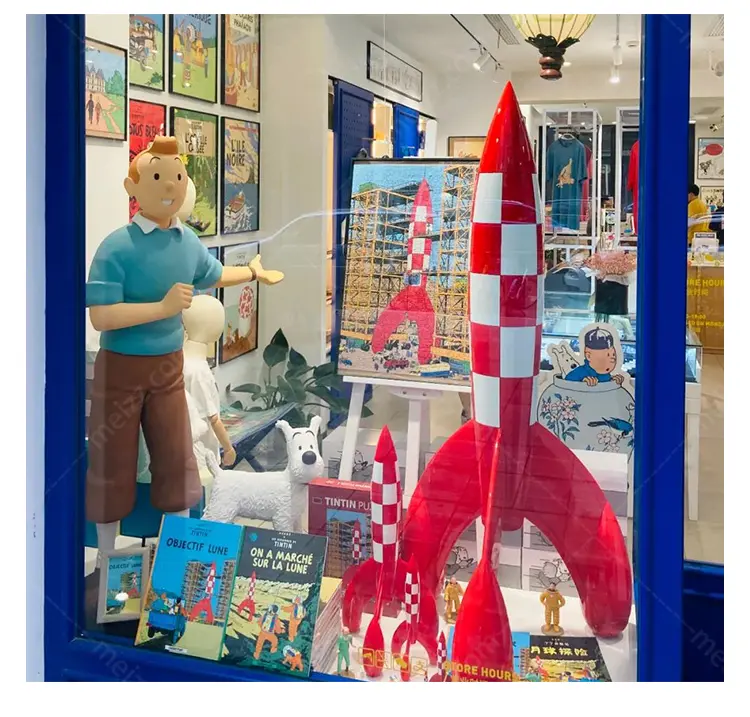 This is the rocket ship sculpture from the cartoon story figure Tintin. More than ten years before Armstrong landed on the moon, Belgian painter Herge created two stories, "Running to the Moon" and "Lunar Exploration" in 1953 and 1954, which made Tintin leave the first human footprint on the moon.
In order to create this adventure story of landing on the moon, Erge officially established the Erge Studio on April 6, 1950. A group of painting and coloring professionals joined the studio, and they helped Erge complete all the details in each painting.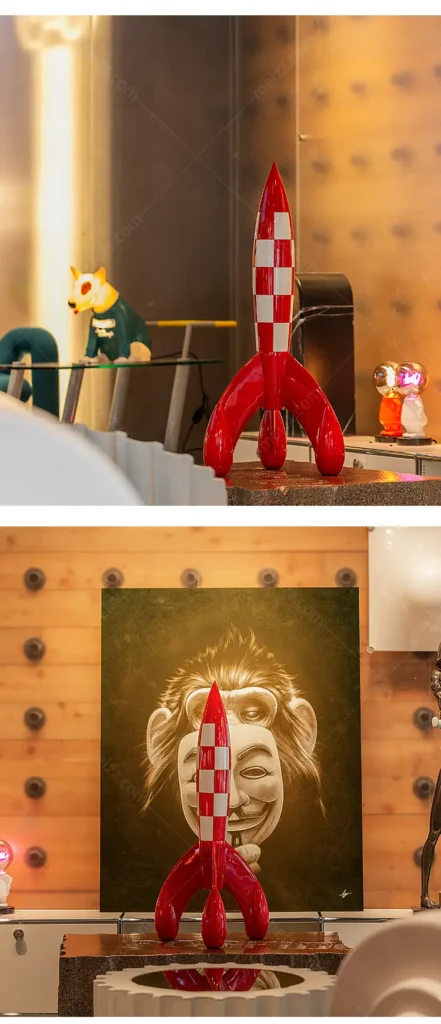 The idea of an adventure on the moon made Herge ponder for more than six years. How to make the story have credible scientific basis. Herge consulted a lot of data, especially the Astronautics written by the French scientist Alexander Ananov, and personally sent the model of the moon rocket made by experts to Paris for Ananov to have a look, and then brought it back to the studio to let the assistants draw the various cabins of the rocket according to the model.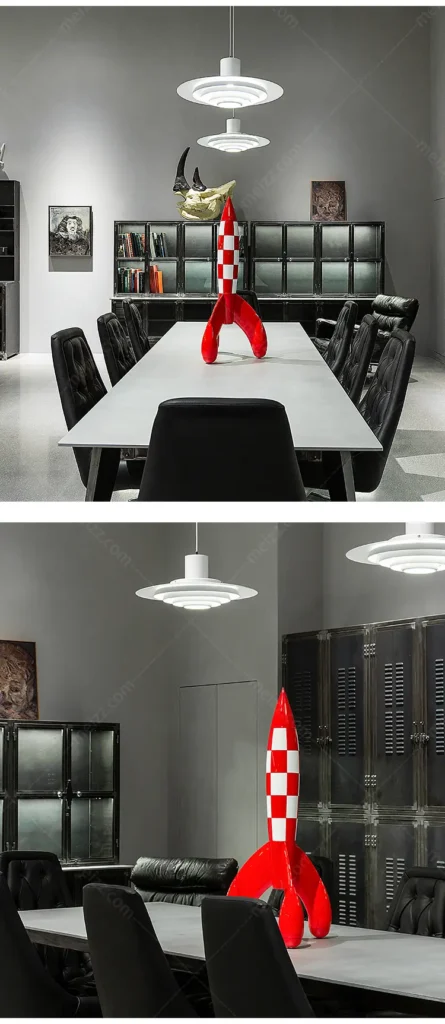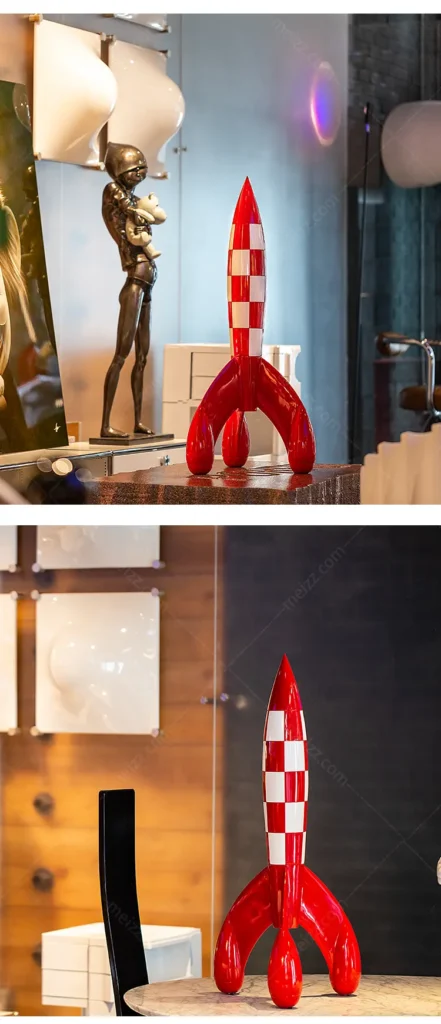 The rocket ship sculpture is made of resin with red color. There are red and white square parttens on the body of rocket. It is attractive when you put is on the desk, display rack。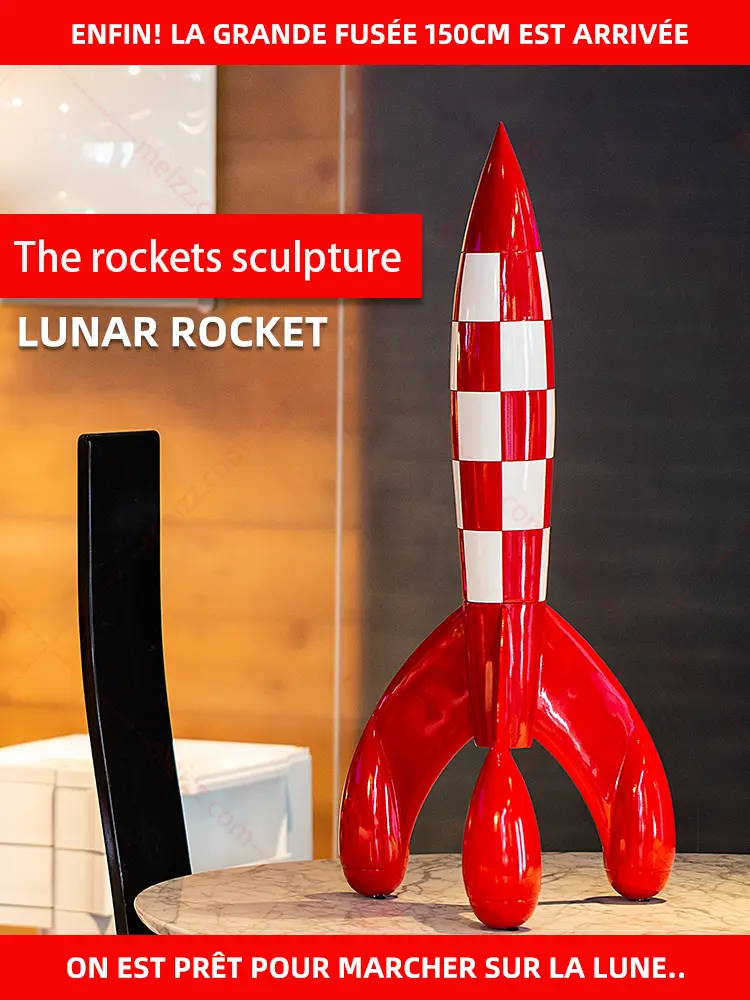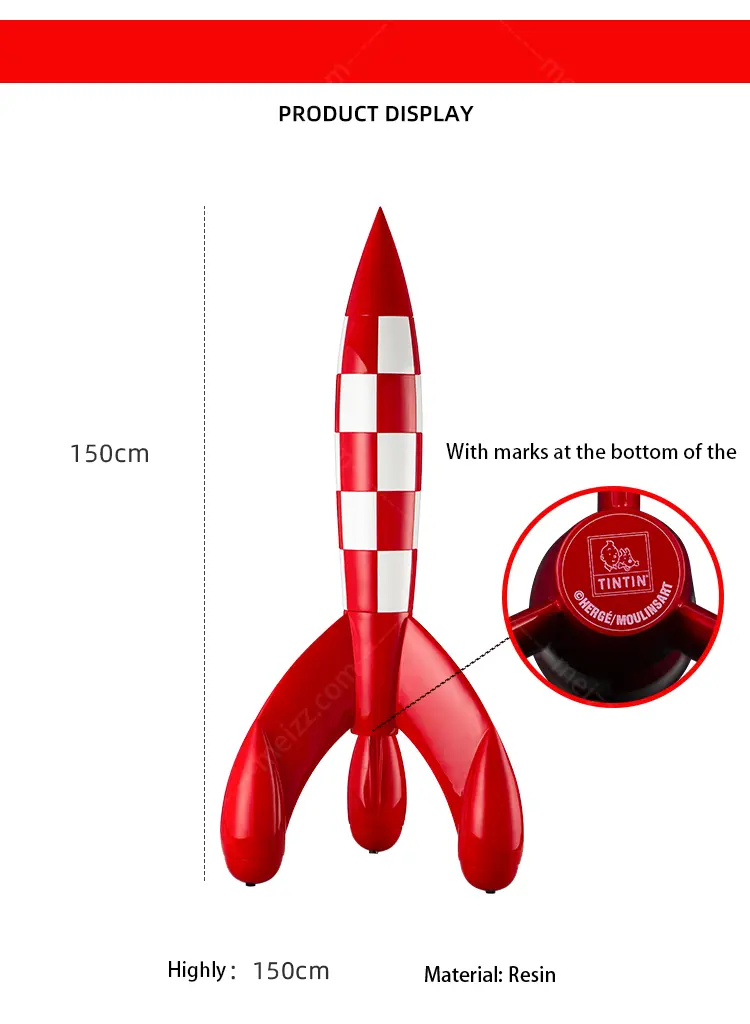 The old translation of "Adventures of Tintin", also known as "Adventures of Pavilion", is a comic work by Belgian cartoonist Georges Remi (pseudonym: Erge). The comic story is mainly about exploration and discovery, supplemented by scientific fantasy, and advocates anti-war, peace and humanitarian ideas. It is very famous in the world.
Except personal order, wholesale,dealer are welcome to inquiry from us. We supply goods with high quality and competitive price. And there are thousands of types for you choose from.