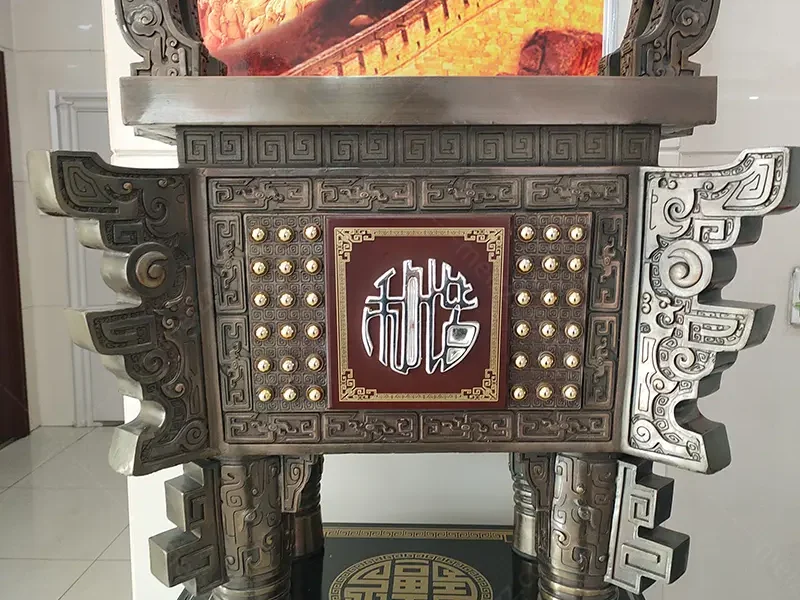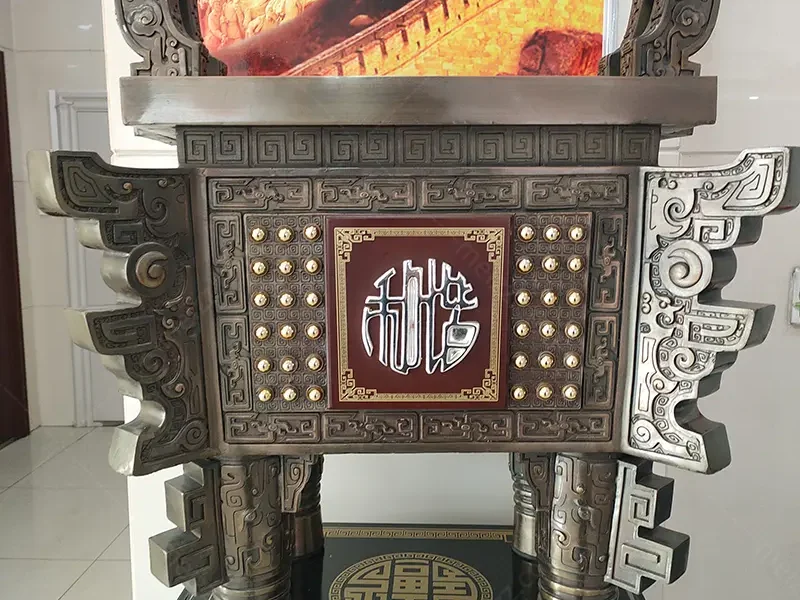 Introduction of ancient chinese cauldron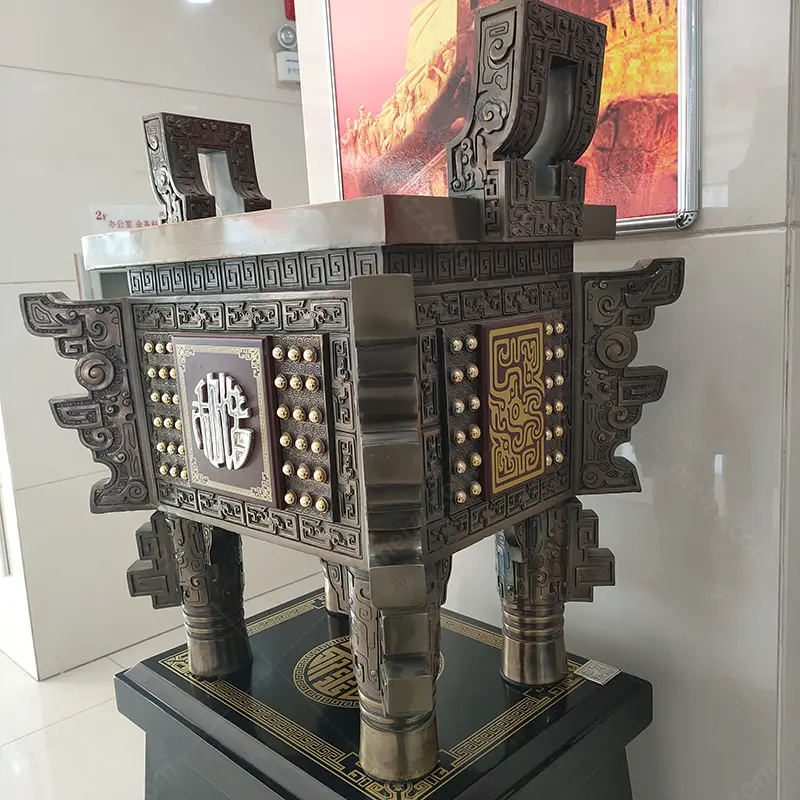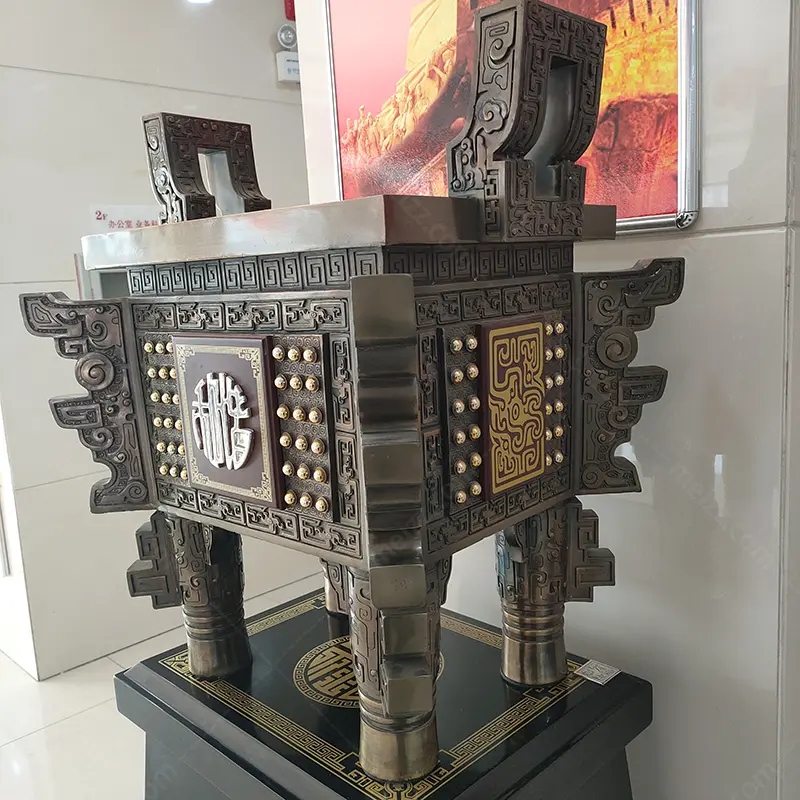 The ancient chinese cauldron is called Ding. Ding, a cooking utensil in ancient China, mainly made of bronze or pottery. As early as the Neolithic Age, Chinese ancestors began to use pottery tripods. In the age of combining gold and stone, bronze tripods began to appear. After the development of the Xia and Shang dynasties, the use of bronze tripods reached its peak in the Zhou Dynasty.
The bronze tripod is one of the most important shapes of Chinese bronzes, which runs through the whole bronze age. In addition to used as a food utensil, there also tripods used as receptacles for holding food or condiments, sacrificial vessels for worshipping gods and ancestors, burial vessels, and even tools of torture. After the Zhou Dynasty, with the popularity of ironware and stoves, tripods gradually replaced by other shapes. After the Song Dynasty, with the rise of epigraphy, some tripods appeared as decorations. In addition to antique bronze tripods, there were also some gold and silver, jade or porcelain.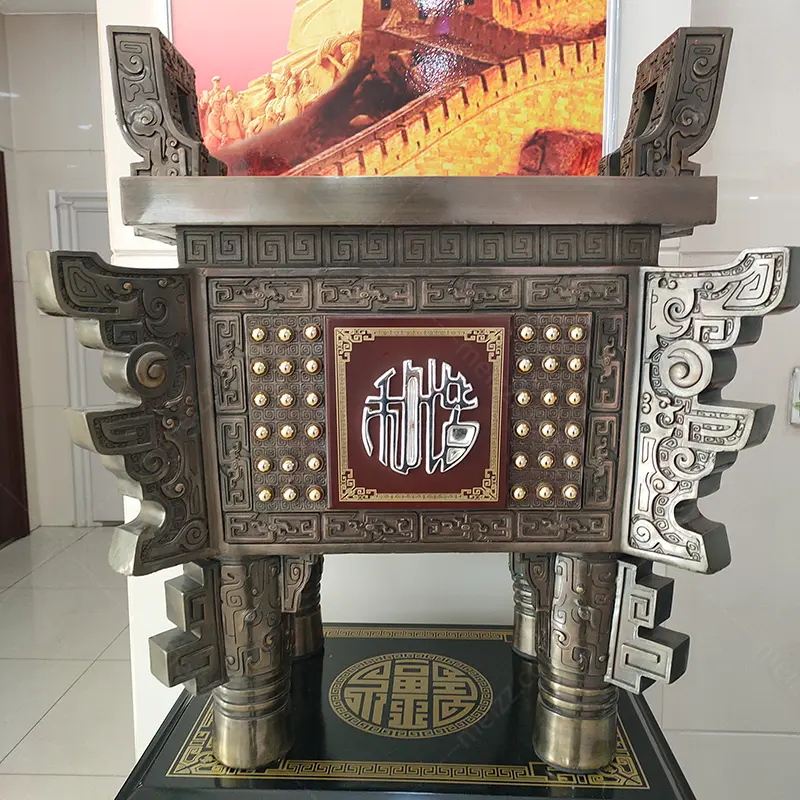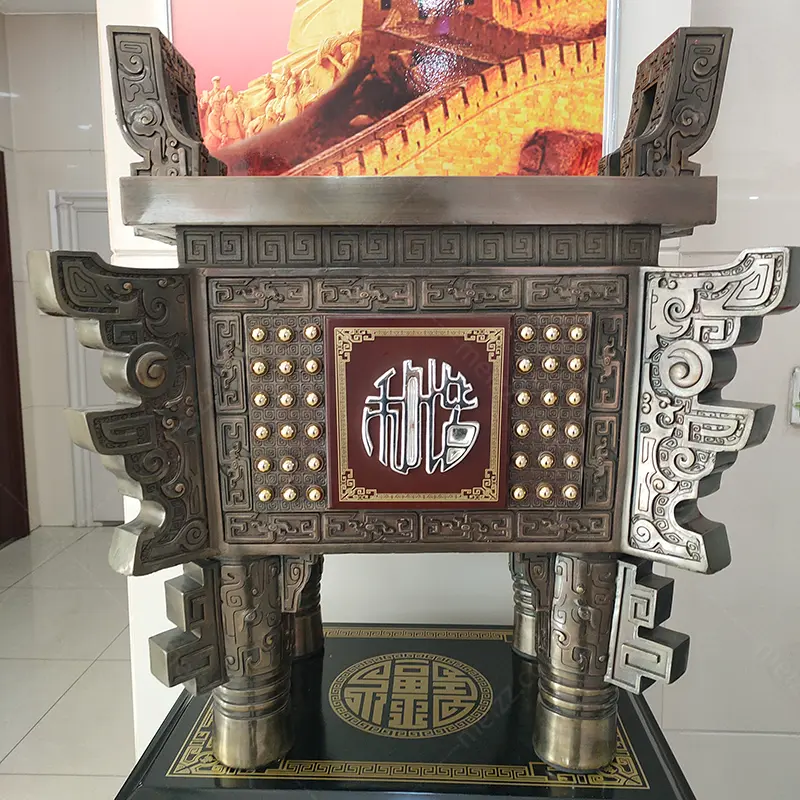 The significance of tripod in modern times
As the representative of Chinese culture, bronzes basically imitated in the later dynasties. Especially after the Tang and Song dynasties until the end of the Qing Dynasty, the three groups of censers evolved from the tripod loved by people.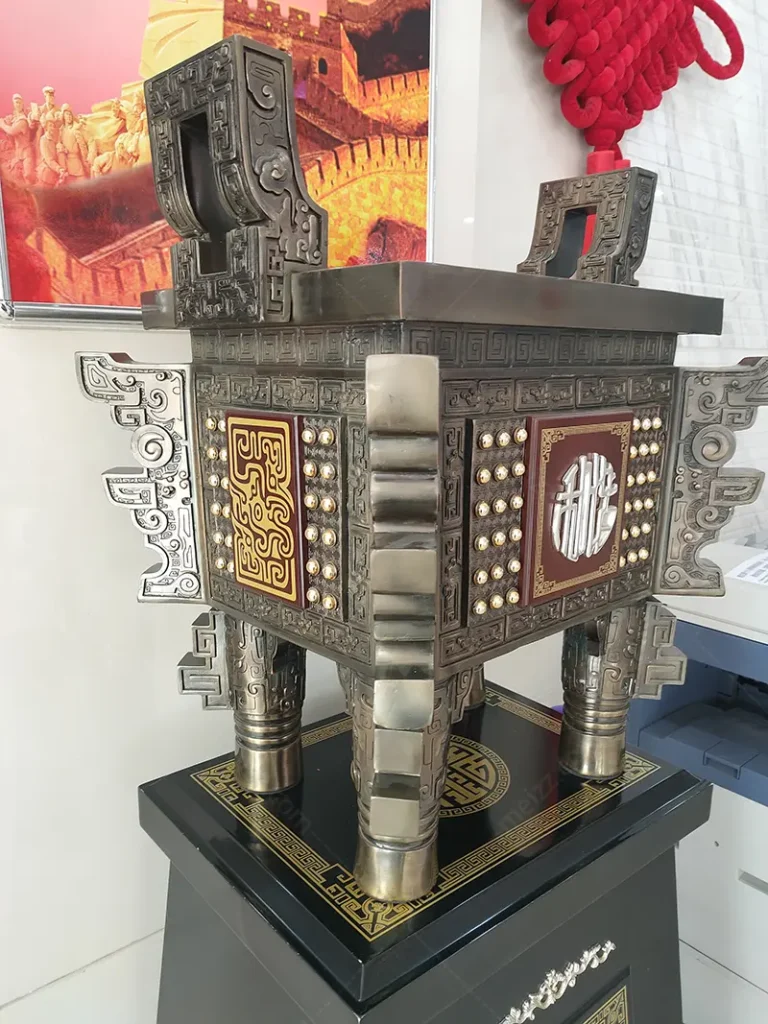 As an artistic relic that symbolizes this power in ancient times, there are few tripods that are still intact and well protected. Among them, the celadon tripod with cultural flavor is one in a hundred. Ding is the representative of Chinese bronze culture. In ancient times, the tripod regarded as an important tool for establishing a country and a symbol of state and power. Until now, Chinese people still have a sense of tripod worship, and the word "tripod" has also given extended meanings such as "prominent", "noble", "grand", etc.