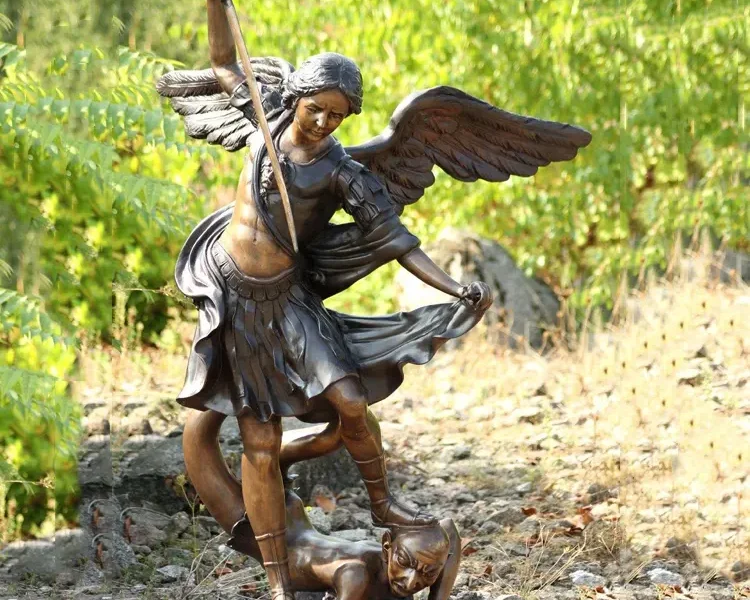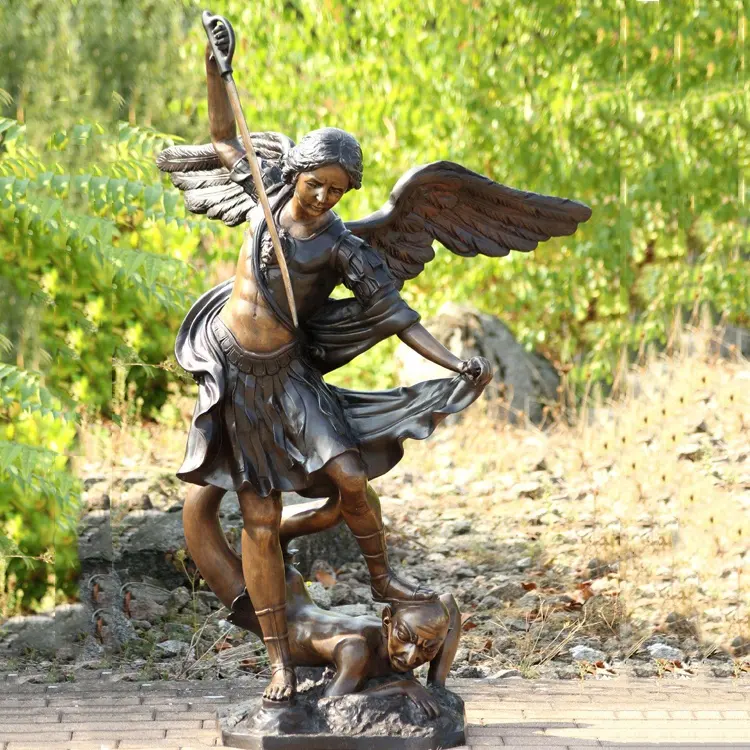 This is the bronze Archangel Michael garden statue. In many European cities' squares or museums, there are sculptures with historical or cultural significance. One of the most concerned sculptures is the sculpture depicting the battle between archangel St. Michael and Satan. It has a profound religious and cultural background. Next, we will discuss the historical and cultural value of this sculpture from two subtitles.
Historical Background of Archangel Michael Garden Statue
This Archangel Michael garden statue depicts the battle between archangel Saint Michael and Satan. It is believed that this battle occurred in heaven because Satan betrayed God's will and attempted to seize God's power. The Bible describes some details of this battle, but the specific plot is not very clear.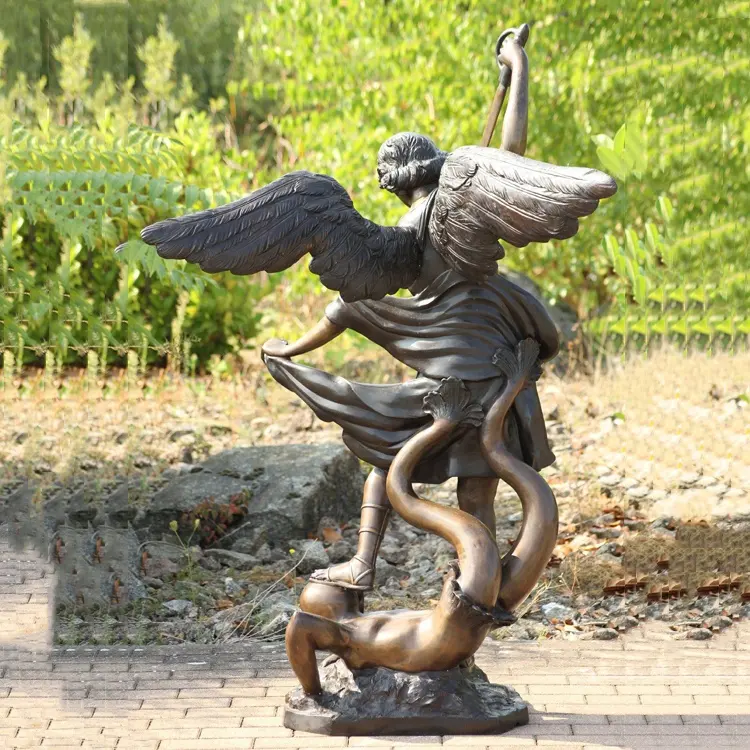 The earliest source of this sculpture can be traced back to the Roman Empire period. In some early Christian art works of the 5th century AD, St. Michael was depicted as a brave warrior holding a spear and fighting against demons. In the Middle Ages, this theme became an important part of European art, and the battle between St. Michael and Satan was depicted in many murals and sculptures in churches and palaces.
Cultural values
This Archangel Michael garden statue has profound religious and cultural value. In Christian culture, archangel St. Michael is regarded as the warrior and archangel of God, and is a symbol of justice and truth. Satan represents evil and sin. The existence of this sculpture has deepened people's understanding of these religious meanings and inspired their faith and piety.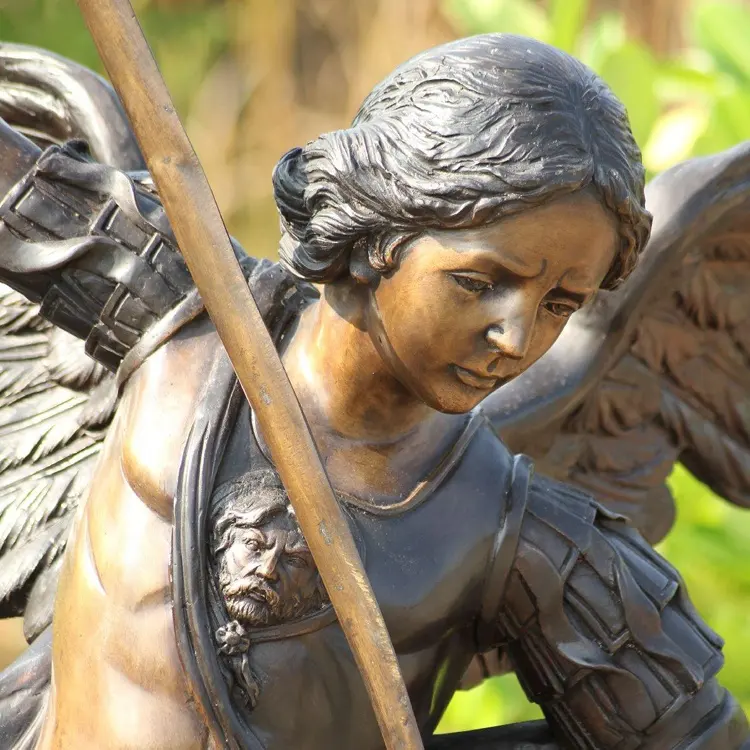 In addition, this sculpture also has artistic value. It is a part of medieval European art and culture, showcasing the imagination and creativity of Europeans during the Middle Ages. The design and production of this sculpture require a lot of skills and craftsmanship, including carving, casting, painting, and other techniques, therefore it is also a respect and praise for craftsmen and artists
About Meizz Foundary
Meiz Sculpture Company has many advantages in the field of sculpture production. Firstly, the company has a team of creative and experienced artists. These artists possess a profound artistic background and solid skills, capable of transforming clients' ideas and concepts into unique and exquisite sculptures.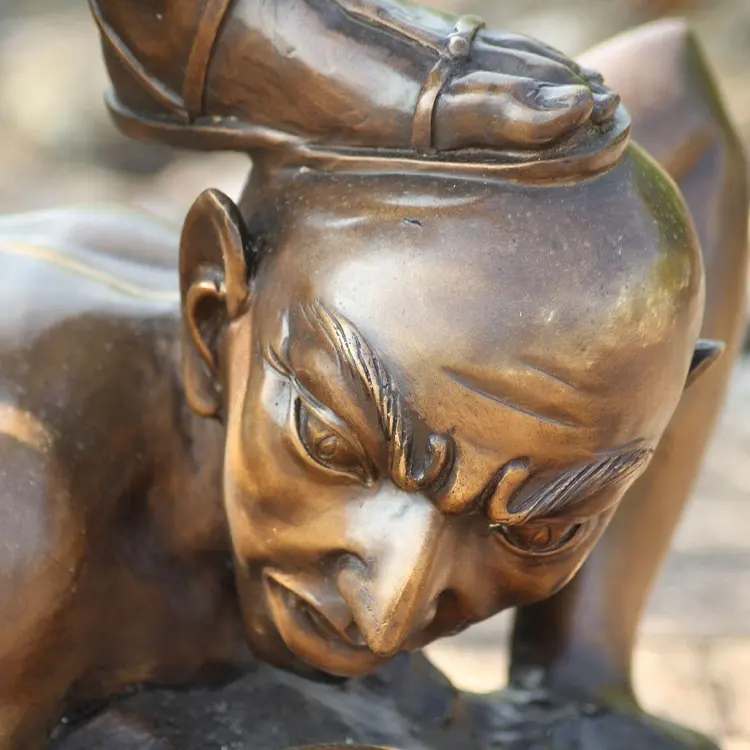 Secondly, Meiz Sculpture Company focuses on details and quality. They meticulously produce every sculpture with high standards of craftsmanship and materials. Whether it is the form, proportion, or texture details of sculpture, we strive for perfection and realism. This attention to detail attitude ensures the quality and artistic value of the final work.
In addition, Meiz Sculpture Company has modern production equipment and craftsmanship. They are proficient in various sculpture production techniques, including traditional manual carving and modern digital design and manufacturing techniques. This enables them to flexibly respond to various project requirements and provide efficient and accurate production services.
Finally, Meiiz Sculpture Company emphasizes cooperation and communication with customers. They have a deep understanding of customer needs and requirements, and provide professional advice and design solutions. Work closely with clients to ensure that the final product accurately expresses their intentions and concepts