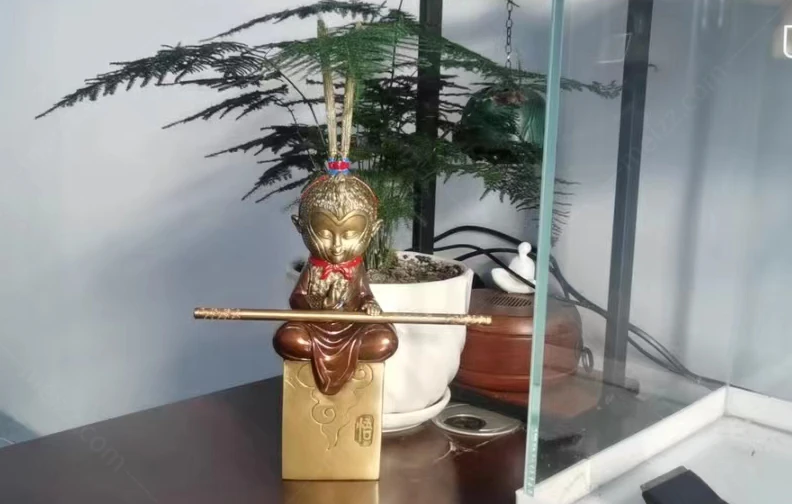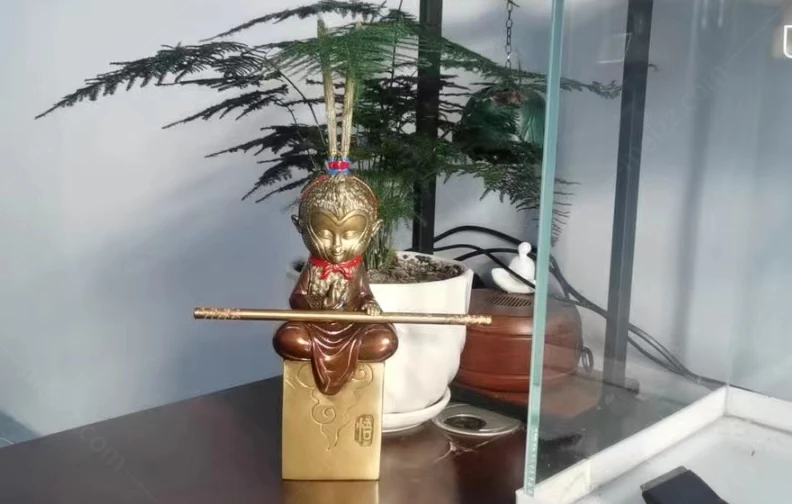 Introduction of Monkey King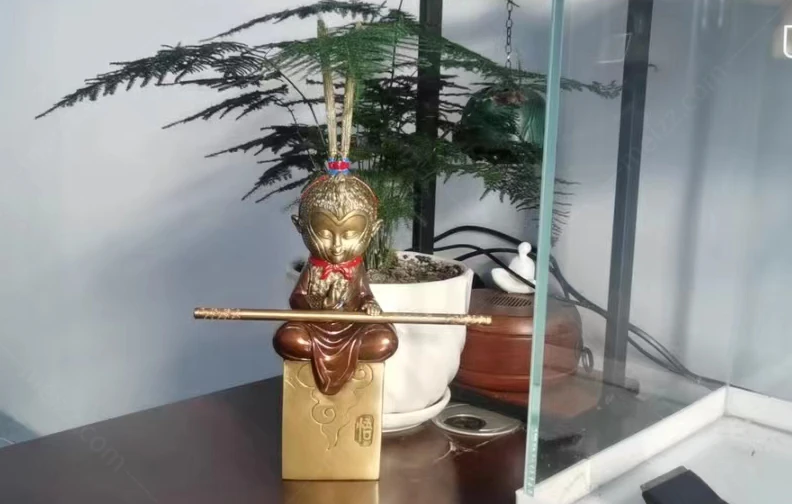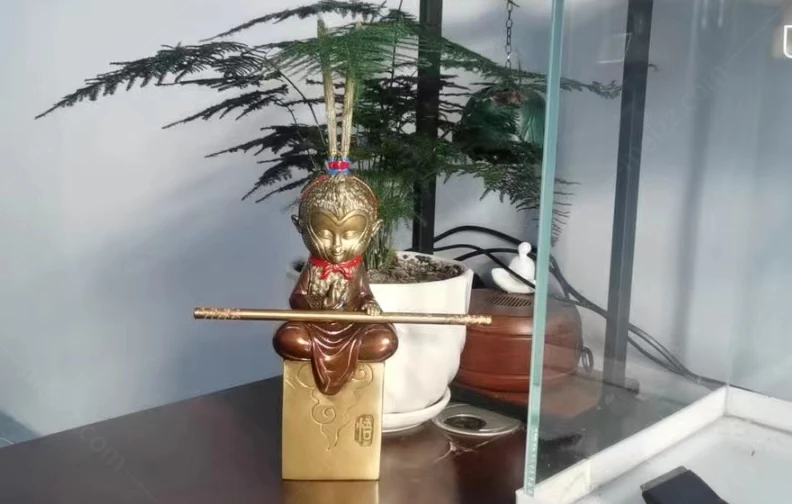 Monkey king statue is very popular. The Monkey King, one of the main characters appearing in the novel Journey to the West, is a monkey with a high level of morality, also known as Sunwalker. He is the Monkey King and the Great Sage of Heaven. He was once in charge of the Imperial Horse Guard in the Heaven and was also called Bi Mawen. After completing the sutra study, he was awarded the title of Defeat Buddha by the Buddha.
In the novel, Sun Wukong, born in Huaguo Mountain, is a stone monkey that absorbs the spirit of heaven and earth, the essence of the sun and the moon, and is bred by the wind and the sun. After going out to sea, he learned seventy-two earth changing magic tricks from the founder of Subhuti. After his practice, he successively broke into the Dragon Palace and the Underground to obtain Ruyi Gold Stirrup Stick, which can change its size freely according to the user's mind, and obtained eternal life from the life and death book of the King of Hell.
The Sun Wukong's Experience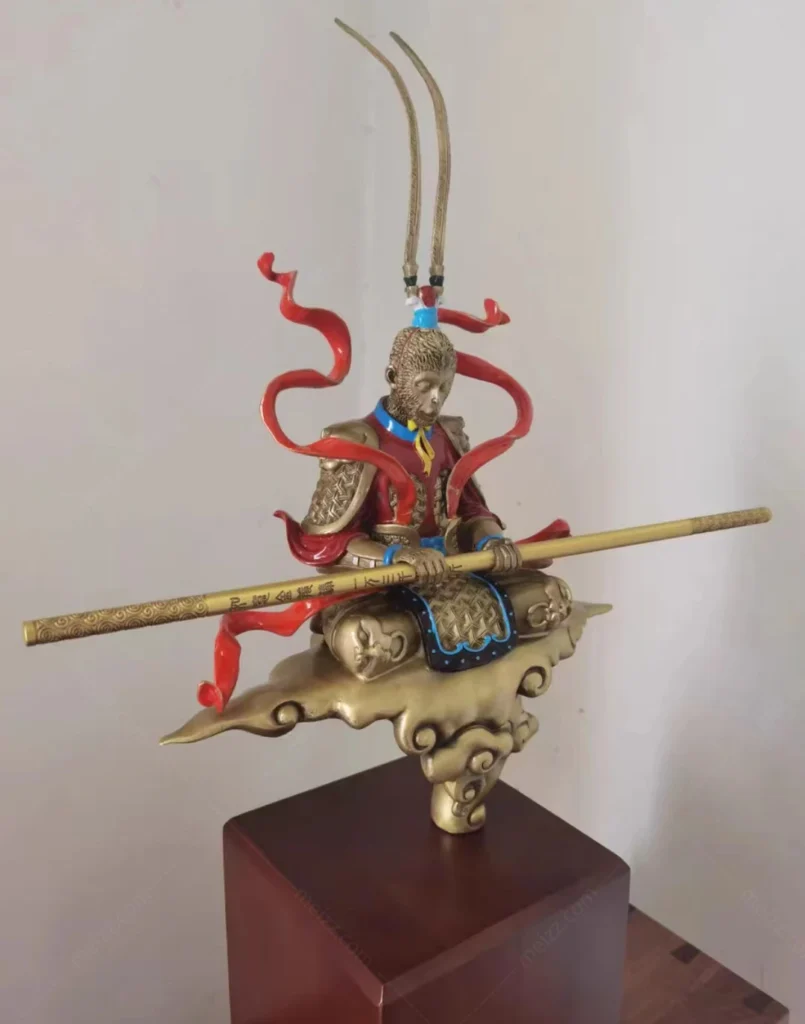 Then he being pacified by the Jade Emperor of the Heavenly Realm, because he was not invited to the Peach Party and was ridiculed, Sun Wukong made a scene in the Heavenly Palace in the name of "the Great Sage of Heaven" and fought with the Heavenly Soldiers and Generals alone. Later, he was suppressed by the Buddha at the foot of the Five Elements Mountain (Wuzhi Mountain). After being sealed for 500 years, he was enlightened by Nanhai Guanshiyin, who protected Tang Sanzang mage to go to the west to learn scriptures, and worked hard with Zhu Bajie, Sha Wujing and White Dragon Horse to subdue the devil and subdue the demons.
During the journey, Monkey King repeatedly used his martial arts and wisdom to save Tang Monk's disciples robbed by monsters. After going through the ninety-nine eighty-one difficulties, he finally achieved the true results of the scriptures in the western sky.
Monkey King Statue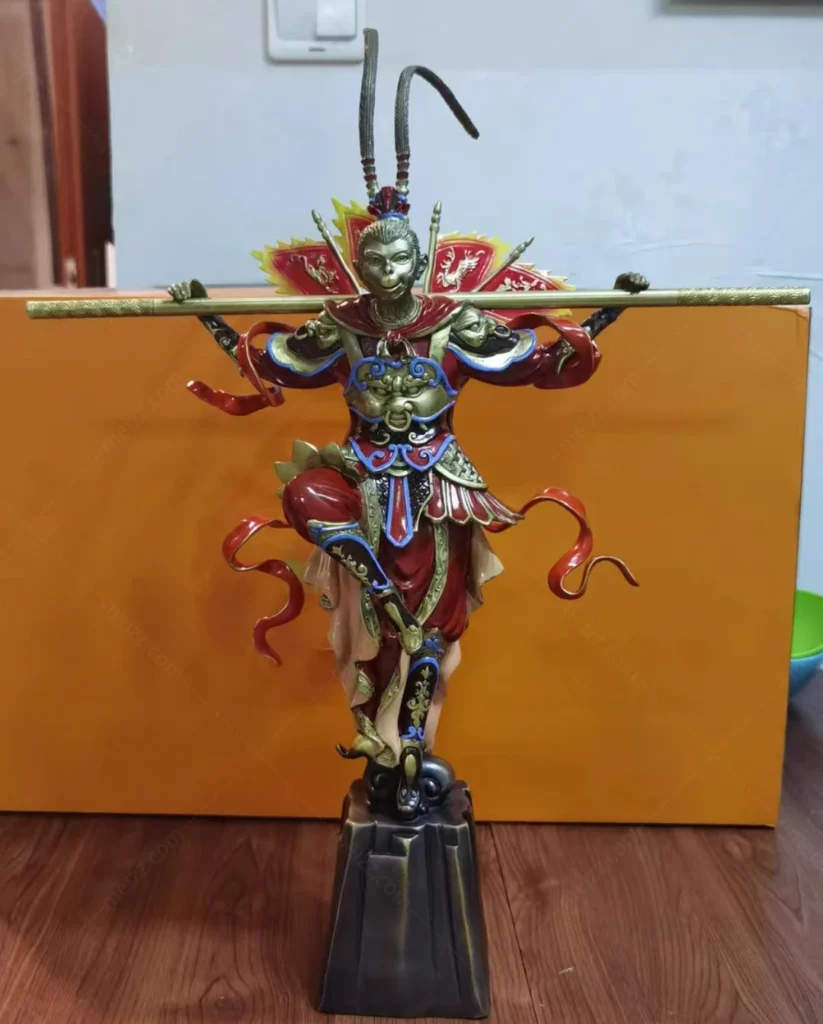 The image of the Monkey King is deeply rooted in China and even in Asia. He has strong skills, hates evil as an enemy, has a clear sense of love and hate, and hates evil spirits. When fighting against evil forces, he never flinches, has a firm belief, is indomitable, and is brave. People like him very much and make his image into cartoons, sculptures, portraits, facial masks, movie,etc.
The monkey king statue also welcomed by everyone. Monkey sculpture has a variety of shapes and styles. It is not only suitable for outdoor garden squares, but also for home decoration. It has a certain symbolic meaning and plays an important role in geomantic omen. People hope to take the Monkey King home to protect their families and drive away evil spirits.